You can only keep producing content if people are accepting it. Now you must know that the audience will only accept your work if it is unique, informative, entertaining, and understandable. The most important thing in content writing and production is that it is free of all sorts of plagiarism.
Plagiarism can seriously affect the credibility of content and its creator. If you don't want to sabotage your content production and want to stay on the top ranks for a long time, we suggest reading this post.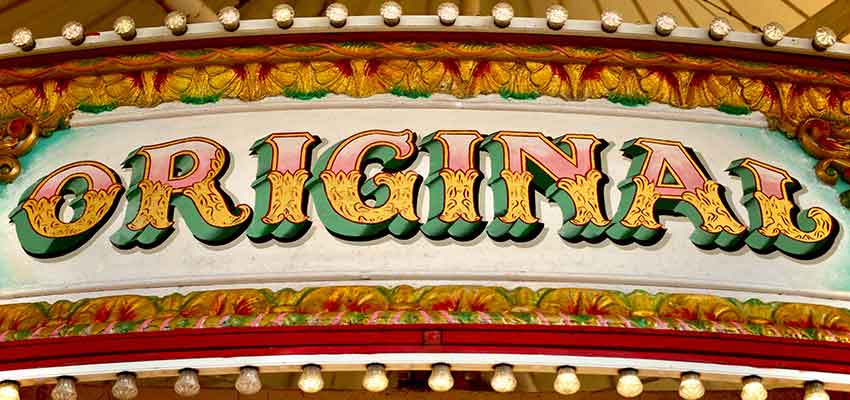 In this article, we will tell you all about the best originality checker tools that can help you ensure that your work is unique and of good quality.
Best originality testing tools to keep your production running!
There are hundreds of free and paid originality checker tools on the internet these days. Still, you should know that not all of these tools are reliable. This is why we have collected information about the best ones below in this section:
1. PlagiarismChecker.co
The Plagiarismchecker.co is a very well-reputed and reliable plagiarism checker site Since the last decade, it has been active and has a good name because of its credible and accurate services. If you want to check whether your content is free of plagiarism, we would suggest you connect with this free plagiarism checker. This website is appreciated a lot by bloggers and guest post creators. The reason behind it is that it can cater up to 800 words in one shot. Some pro features of this plagiarism checker are listed as under:
Checking capacity up to 30k words.
Affordable paid packages.
Multiple logic access.
Ad-free experience
Detailed reports related to plagiarism.
Free signup and trial period.
Easy to understand interface.
Batch search capacity.
Strictly confidential
The working process of this plagiarism checker site is quite simple, and you can learn how to utilize it by just looking at it. There are many input features that you are going to enjoy while checking the originality of the content. 
2. Duplichecker.com
Duplichecker is another reliable resource that you can use for checking the originality of articles or any other type of content. This online plagiarism checker is also known to be best for its reliable and accurate reports. The free plagiarism tool is very easy to use, and if you are fond of simple and concise tools, this is the perfect choice for you. Duplichecker has a very professional outlook and many advanced features that you cannot find in most sites and tools in this league. Some of them have been listed below for your knowledge:
Deep scanning for finding out both deliberate and accidental plagiarism.
Privacy and security guaranteed to input content.
Writing enhancement suggestions.
Different uploading options cater to all sorts of users.
AI-based technology for accurate scanning.
Colour coding the original and the plagiarized content in the input box.
Generation of results in less than ten seconds.
Multilingual support. Works in over twenty different languages.
Percentage and source-based results.
The working procedure of this tool is quite simple, and you don't need to have any prior knowledge or skills to utilize it.
3. PlagiarismDetector.net
The plagiarismdetector.net is also among the best originality checker platforms that you can find these days. This originality checker website can be used for free but with some limitations. It is capable of checking all types of content, including business and educational posts. The working of this plagiarism checker is similar to the traditional plagiarism tools, so you don't have to learn anything. Some features of this originality checker site are:
Clean interface. No adware or digital disturbance
Accurate reports that would tell you about the percentage and source of duplicate content.
24/support which adds to its trust.
Multiple file support.
Complete data safety.
Easy to use. 
Deep search powered by AI to screen out all sorts of duplications. 
4. SearchEngineReports.net
If you are searching for a free and simple originality checker tool, you should go with the one offered by searchenginereports.net! This free plagiarism checker is best for teachers, students, and even professional content creators. With this plagiarism checker, you can scan up to 1500 words in one go. You should also know that there are no limitations to the use of this originality checker. Some of the key features of this plagiarism checker tool are mentioned over here:
Simple interface which makes the working process understandable.
Privacy policies to respect the input content and results.
In-depth plagiarism checking features for screening all sorts of duplications. 
Increased word count limit.
Ability to check content based on the URL of a site/page.
Highlighting of text which has plagiarism in it. 
Multiple document support systems.
Free comparison of duplicate content with the URL of the matched source. 
Free grammar checking facility for everyone.
Free rewriting or paraphrasing of plagiarized content. 
5. SmallSEOTools.com
The originality checker tool offered by smallseotools is another reliable resource for finding duplication in your input content. This intelligent third-party plagiarism tool is best for screening out plagiarism and all other sorts of human mistakes from content. Some of the key options/features of this originality checker are mentioned over here:
Database spread over billions of web pages. 
Auto rewriting feature if duplication is found.
Free URL integrations.
Multiple language support.
Cloud compatibility so that it can screen out plagiarism in content stored on Google drive and dropbox. 
Sentence-wise results. The tool highlights the unique content in green and duplicates in red. 
Provides free WordPress plug-ins for bloggers and content producers. 
Report downloading and sharing options.
Conclusion 
This post mentioned the top five originality checker resources, making it easier for writers or content production houses to screen out their work for duplication issues. You should know that plagiarism is a menace. If you don't want to face ethical and legal penalties because of plagiarism, we suggest using either of these above-listed tools cum sites religiously. These digital resources are not only going to help you find but also remove plagiarism from your otherwise original content!
Follow us: