We are experiencing the significance of modern technology in our lives and how it has changed how everything around us works. Keeping and managing records is now more convenient, with many industries and fields shifting from traditional records keeping to paperless transactions and record management.
The medical industry is no different, as it holds numerous medical records of patients. For health professionals, fast and efficient management of medical records is a necessity now that the patient population is ever increasing.
Read on as we discuss several important reasons why you might want to use electronic medical records (EMR) software.
EMR Provides Cost Savings
Like any other business venture, hospitals and clinics, whether government or privately-owned, have various expenditures and operational costs to cover. On the surface, you see an efficiently working medical facility with reliable and industrious staff caring for various patient needs. What many patients do not know is that internally, hospitals are struggling with managing their financial resources to maintain or improve their services, keep a regular release of employee salaries and benefits, maintain the excellent condition of medical facilities, and other operational costs. For many hospitals and clinics, adopting EMR systems is like a godsend as it gives cost savings and excellent ROI. It eliminates spending on paper records and significantly boosts the record-keeping capacity of any health institution. File cabinets are no longer needed as computers take their place as repositories of patient files and records. Retrieval and updating of records no longer need more paper as these can be done digitally. EMR data are also more accurate due to easy editing and updates, which gives doctors and nurses detailed patient information. Medical billing is also improved as EMR can reduce billing errors.
Improved Quality of Care with EMR
There are different types of EMR software available, and most of them have multiple features and tools for managing patient medical records. The advent of telemedical services has significantly improved the conditions of patients who are unable to travel to hospitals due to distance or difficult mobility. Through using EMR software, patients and their families are more involved in the treatment process as they have access to lab results and clinical summaries. Clinical summaries contain the physician's diagnosis, prescribed medication, upcoming or follow-up appointments, and other medical instructions and advice. 
Doctors and healthcare professionals are also able to properly examine their patients and their current health conditions with the help of EMR software. Detailed information about a patient's condition can help health professionals deliver safer and more effective medical care and treatment.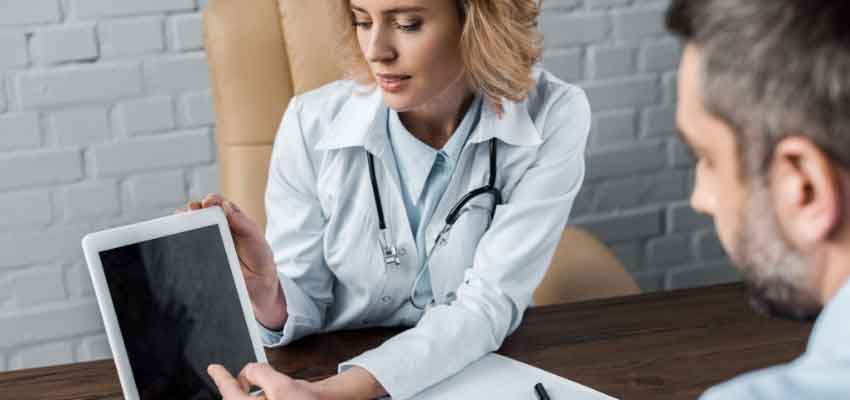 EMR Increases Productivity
In the medical field, we are referring to productivity as the number of patients served. EMR increases productivity by streamlining the data entry process and effectively organizing a queueing process for outpatient consultations and treatments. Data retrieval time is also significantly shortened by eliminating the need for digging through file cabinets in getting patient records. Various types of EMR software allow HIPAA-compliant record sharing with other medical experts within the hospital for easy referral and appointment setting. Detailed patient information help doctors make brief and effective interactions with patients, which allows for more patients being accommodated daily.
EMR Use Aligns with Government Mandate
Another benefit of using EMR software in medical practice and clinical settings is compliance with the government's mandate to improve healthcare service quality. Since the passage of the Patient Protection and Affordable Care Act (PPACA) about a decade ago, the government started incentive programs for physicians in medical institutions and private medical clinics who have adopted the use of EMR in their practice. After 2015, the government added a directive of penalization for physicians and medical institutions that have not yet integrated the EMR system into their practice or operation. The government expects the full automation of patient record management within the first half of this decade. Currently, the EMR adoption rate stands at more than 87%, which is a promising figure. Your use of EMR can make you eligible for government incentives and avoid penalties and difficulties in your hospital operation.
By now you may have developed an appreciation of the benefits of integrating an EMR system into the hospital or clinical setting. As society is welcoming the dawn of the digital age, the medical field must keep up with the technological advancements to give better healthcare services to patients. Start making that smart investment now and revolutionize your healthcare standards in the future.
Follow us: