If you're in eCommerce, content marketing should be an integral part of your marketing strategy. Now, if you are new to the game, getting started can be an intimidating prospect. With that in mind, I've put together this quick list of ways you can start eCommerce content marketing. Let's dive in.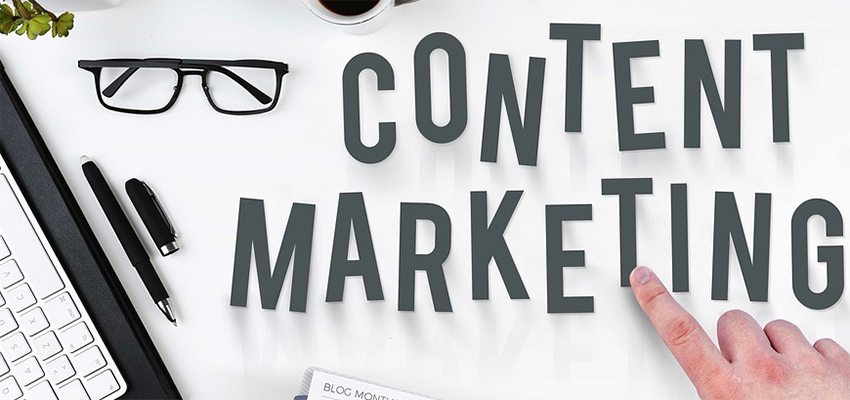 1. Choose Your Main Content Platforms
The first step to any content marketing strategy is choosing your content platforms. In my experience, it works best to choose at least a couple of platforms where you regularly post content. I highly suggest starting a blog so that you can harness the power of SEO, and start ranking on Google.
"As you choose content platforms, think about which platforms your target audience is using" Said Jon Torres from JonTorres.com. 
Here are some of the most popular platforms for eCommerce content marketing:
Instagram
Youtube
Pinterest
TikTok
Facebook
2. Craft Your Brand Voice
When creating your content marketing strategy, it's important to think about brand voice. What are your brand values? What audience are you trying to reach? How is your brand presented to the world? Answering these questions should help form your brand voice.
For example, if your target audience is between 18-25, your tone might be more casual, and you might take advantage of trends like memes. Whichever direction you choose, make sure your brand voice is consistent across all of your content.
3. Create Content to Showcase Products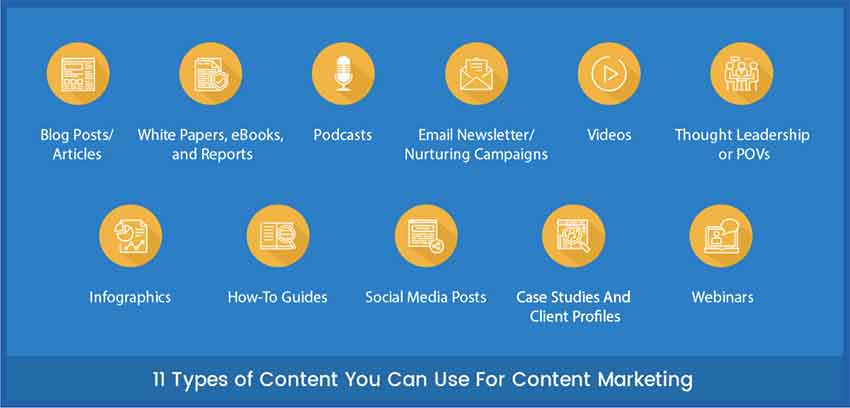 If you're using content marketing to improve your eCommerce strategy, then your content should be used to showcase products or services. Luckily, there are a ton of highly effective content types that are perfect for showing off whatever you have to offer.
Up to 80% of content marketers say that blogging is an important part of their content marketing strategy. Guides and tutorials are great for highlighting your products in blog posts. Infographics, studies, e-books, and webinars are also excellent options. 
4. Take Advantage of Video Content
Creating video content has quickly become one of the most effective strategies out there for eCommerce content marketing. With platforms like TikTok and Youtube dominating social media, video marketing isn't going anywhere.
Video marketing is an excellent way to promote your products and services. Just like a blog, creating Youtube videos gives you an opportunity to rank on Google. According to Wyzowl, the most popular video types in 2020 were explainer videos, presentations, testimonials, and ads. Needless to say, video remains an important factor in any solid eCommerce content marketing strategy. 
5. Post Content on a Regular Schedule
Posting content on a consistent schedule is one of the easiest things you can do to boost your content. You should aim to post new content multiple times a week. If you're using a platform like Youtube, it's also a good idea to post on the same days every week. All that being said, no matter how often you're posting, your content always needs to be high quality. When it comes to content marketing, quality and quantity are extremely important.
6. Use Email Marketing to Promote Content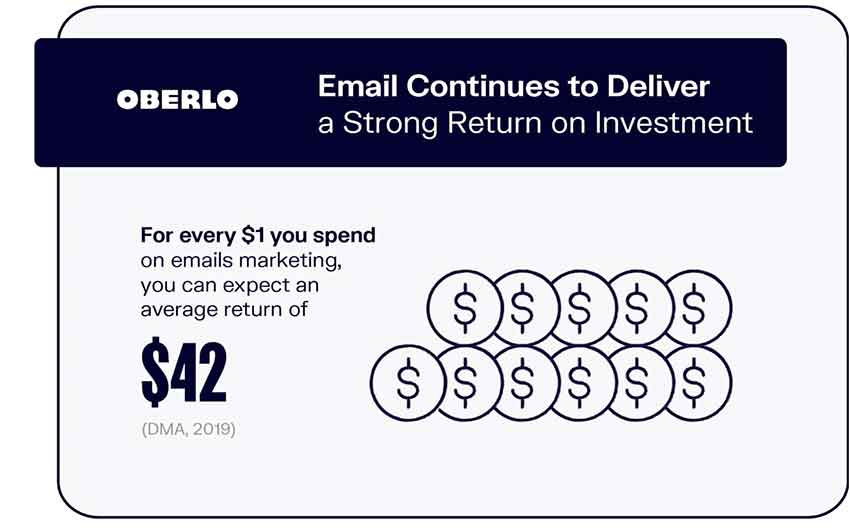 If you're new to content marketing, you may not realize how effective email marketing can be. Not only does it keep you connected to your consumer base, but it's also a great way to promote new products, videos, and articles. You can easily start building an email list by creating an opt-in form on your blog or website.
7. Make Sure Your Content is High-Quality
Whether you're creating videos, writing blog posts, or recording a podcast, your content needs to be of the highest quality. Now, I'm sure you've heard this before, but what does "high-quality content" really mean? Put simply, high-quality content is content that actually benefits its audience. It should answer an important question, demonstrate how something works, or provide expert advice.
8. Utilize User-Generated Content
These days, traditional promotional content just doesn't have the same effect as it used to. Unlike the highly curated ads of the past, consumers are now drawn to content that looks and feels authentic.
The good news is, user-generated content is both cheap and highly effective. If you don't have a consumer base to gather user-generated content from, you can simply create content that looks user-generated. Simple and aesthetically pleasing content is the name of the game.
9. Work With Influencers
Speaking of authentic content, social media influencers are the best in the business. Collaborating with an influencer can help get your brand out to a targeted audience. Influencers are professionals at creating effective content. You can use this to your advantage by creating a partnership with influencers in your niche.
10. Update Older Content
Last but not least, make sure to head back to older videos and blog posts to update them. Once they become outdated, they no longer hold the same appeal to the almighty Google algorithm. Make sure all of the details are still accurate and add any new or relevant information that may be missing.
Final Advice
eCommerce content marketing can seriously boost the success of your online business. Remember to think about your target audience as you choose your platforms. Create content that highlights your products. Most importantly, stay consistent in both the quality and quantity of your content.  
Follow us: