In 2010 when Fiverr launched as a freelance marketplace, nobody had the idea that in 2 to 3 years, the popularity will grow by more than 600%. Today Fiver offers over 400 categories of digital services. Although it started as a website displaying gigs for $5, it is currently one of the world's most significant freelance platforms. If you're currently looking to outsource talent or you want to profit from your ability and expertise, then Fiverr is the right place for you.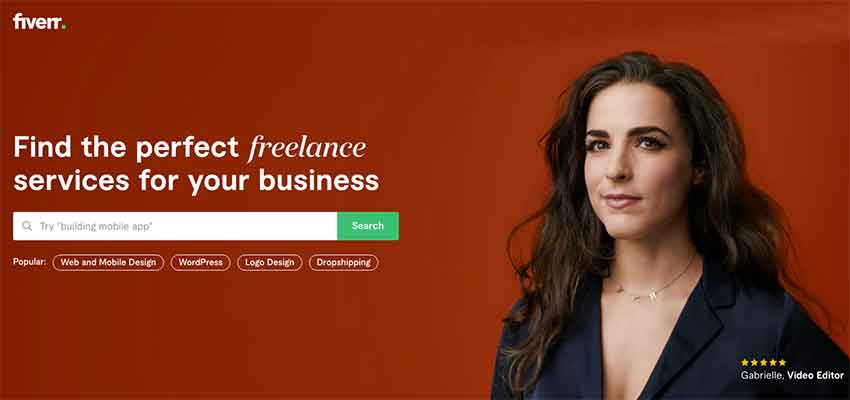 Many people on this platform are building their careers off it while others are getting wonderful services. As a seller, you determine your niche and choose your rate, and you can get services without a binding commitment as a buyer.
One of the good things with this platform is that there are thousands of possibilities for you, especially as a seller or one rendering a service. Choosing a gig or niche and being visible within that niche can appear like something impossible. Many people within the same niche and offering the same service as yours can make it hard to break into your niche or area of expertise and get paid as a freelancer. However, all you need to do is to stand out from the crowd and set yourself apart. Let the customers see that you're the best at what you do. Prove your ability to them and watch yourself grow as a freelancer on Fiverr.
While there are a lot of gigs on this platform from different professions and niche, it is quite apparent that some gigs outperform the others. There several people making money from Fiverr once they start to gain traction with their gig. So, the fact that your niche is saturated does not mean that there is no space for you, and you don't have to hesitate for this reason. The various niche and gigs offer different people the chance to provide AssignmentHolic while getting paid. You can be a part of this, too, if it interests you, but it's important to note the best gigs for freelancers and businesses on Fiverr.
1. Social media manager
Social media is currently one of the best ways to grow your business in today's world. If you are looking to reach a broad audience and stand out in your field, you can't look past social media. Businesses need to be actively present on the different social media platforms as it's a significant route to being an industry leader. However, they might not be able to run their social media accounts by themselves. This is why social media managers are in hot demand. Suppose you're someone who knows how to create a positive buzz around a brand or business on social media and engage the audience while being the company's social media voice. In that case, the role of social media manager is an appropriate one for you.
2. Logo designer
Logos are essential to the growth of a business. There isn't one business that does not require a logo. The brand and identity of any company are critical to that company's success, and the company's logo is the embodiment of that company's identity. If, as a person, you have considered being a logo designer before, then now is the time for you to kick start that career. There's a very high demand for logo designers capable of creating high-quality logos for businesses and brands. So, there won't be a better time than now to start.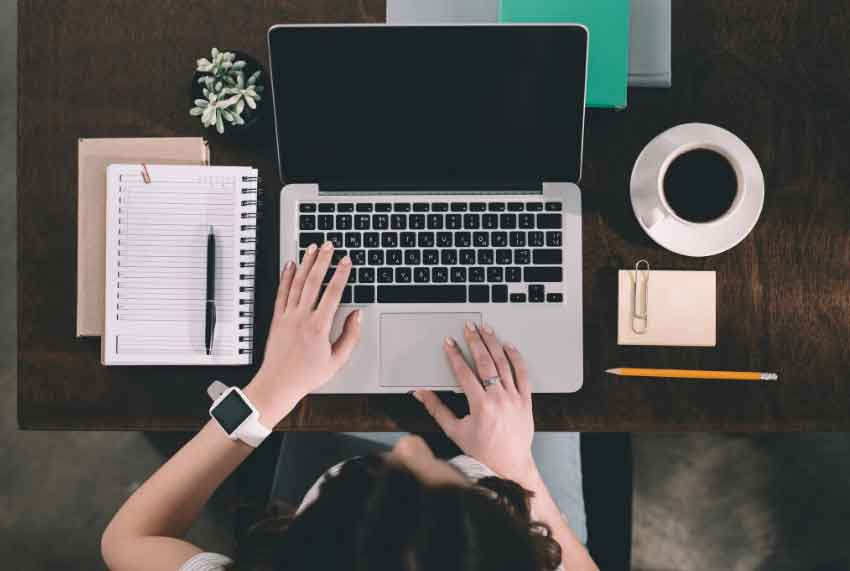 3. Cover letter and resume writer
The high rate of unemployment means that there's a burgeoning demand for the services of freelance cover letters and resume writers. Everyone is looking for the best way to present their resumes and make it more attractive. The freelance resume writer's job is to help job seekers transform their bland and boring resumes and craft it well enough into a marketing tool that showcases their experience and skills. While getting money from your writing abilities, you're also helping other individuals to increase their possibility of landing a job by writing their resumes. If you are not sure where to start from, it's best to start with yourself.
4. Illustrator
An illustrator's work is to create still drawings used in magazines, books, advertisements, newspapers, greetings cards, and packaging. One of the best ways to put your design skills and creative art ability to use is by communicating through pictures, and this is what you get to do when you work as an illustrator. Fiverr, as a freelance marketplace, offers you the best platform to get jobs as an illustrator. It is easy to make a lot of money on Fiverr if you have the talent and can showcase your skills excellently with the ability to also connect with clients.
5. Mobile app developer
Mobile app development is one of the best job titles that anyone can take up at this point, especially for software developers. There is currently a high demand for mobile app developers and their development skills for iOS and Android operating systems. If you are a quality developer, you're in business as the need for quality is even higher. You will likely be starting small and just taking the small gigs that you get. However, once you get a few projects over the line and under your belts, the opportunities will come for you to do more significant projects working as a mobile app developer.
6. Digital marketer
Digital marketing is currently one of the best and the most used marketing techniques out there. The importance of digital marketing continues to grow in this era of the internet and social media instead of traditional marketing. If you are a freelance digital marketer, you have the duty of helping businesses and brands to promote their services and products online. You will help them reach out to their target audience, drive traffic to their website, and convert website visitors into paying customers. It's a lot of responsibilities, but digital marketers are everywhere on the internet, in different online communities, participating in LinkedIn conversations while sharing content on other social media platforms. As a digital marketer, you have to do everything you possibly can to help your clients achieve their marketing goals.
7. Content writer
The content that different websites create and posts is the fuel that the internet runs on. This shows how important content writing is. Even the various social media platforms run on content from individuals trying to connect to other people and brands trying to connect and reach their target audience. Content is a vital feature of the internet, and gladly, someone has to write it. It shouldn't come as much of a surprise that content writers are in such great demand, seeing as the internet and social media do not run without content. According to content writers at best essay writing service, the good thing for writers is that there is a wide range of options and opportunities. Hence the future of content writing is very bright.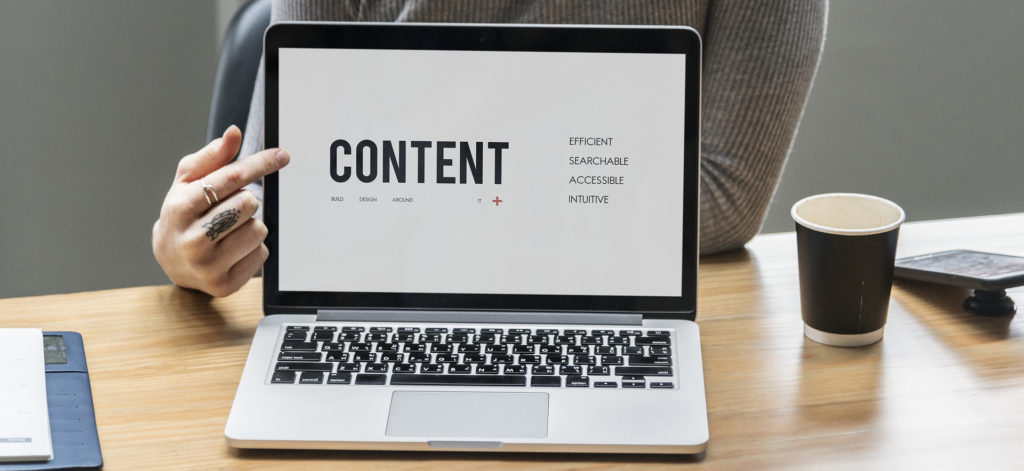 8. Infographic designer
Visuals are something that attracts people very quickly. Many people would struggle to read very long text, especially when statistics are involved. However, it is easy to catch their attention with infographics while also passing the information across to them. The rise of digital marketing has also increased the demand for infographic designers significantly, with search volume increased by up to 500%.
9. Podcast related service provider
2019 was the year that podcast broke out and became a big deal. According to the Infinite Dial report by Edison Research, more than 50% of Americans have listened to at least one podcast. Also, 32% of Americans are estimated to listen to a podcast monthly, which is a rise from the estimated 26% in 2018. This increase is the largest to have been recorded since 2008 when they started to track this data.
10. WordPress designer
If you are a developer and don't know how to use WordPress and aren't learning it, you're slow. This is one of the best times to learn this platform. This is a platform that has continued to dominate in different aspects. Now, many companies are already investing their resources to produce content related to WordPress. This time is for WordPress, and you shouldn't be left out.
11. Game developer
The gaming market has continued to experience a yearly boom, and in 2020 has experienced a tremendous surge, big thanks to the coronavirus pandemic and the enforced lockdown. So, if you want to be a game developer, now is the time. It will not come easy at the start, mainly because you are working as a freelancer. However, it will help if you build a portfolio for yourself, including all the games you have created. If you haven't made any yet, or are just starting, then you should get to work already. It will help if you also create the game and publish it as well, even if you aren't impressed with it as the creator.
12. Sales funnel creator
The only way that eCommerce stores and online businesses will be able to convert their website visitors into regular paying customers is by creating a sales funnel. This is something that every online business needs. So, if you know how to create a sales funnel, you already have a large market waiting for you. Considering the increasing number of online businesses, becoming a sales funnel creator is a very lucrative thing to do. Learning to create a sales funnel is proving to be an essential business concept, so you can start now if you don't know how to already.
13. Language translator
There is no single job that you need to do that you won't find a freelancer on Fiverr to help you with it. One of the services on this platform that is gaining traction is translation. To succeed as a good translator, you have to be very good at writing first, have excellent grammar, and know different native languages and their writing styles.
14. Virtual assistant
The role of virtual assistants has grown in recent times. It has gone past just being virtual secretaries and helping to organize schedules and replying to emails. There is a lot more to it now. It requires a wide range of skills and expertise now. As a freelancer, you can specialize in a specific area such as accounting, marketing, and eCommerce. Instead of working with virtual assistant companies, freelancer virtual assistants offer an excellent alternative for those in need. Fiverr allows the freelance to determine their exact requirement beforehand, and this is important for project-based tasks. 
15. Audio editor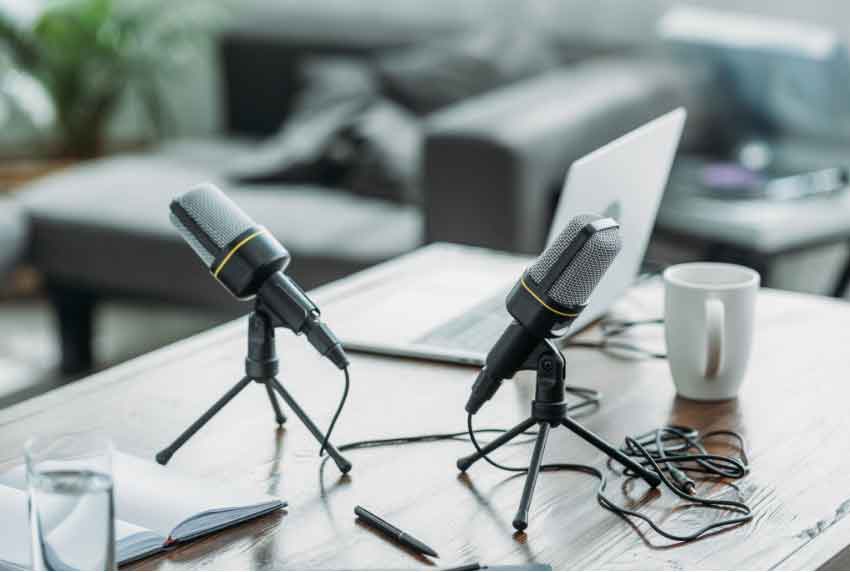 To break into the sound editor's field, especially if you are looking to start a freelance audio editor career, you need to learn about music and audio. Like with many other industries, you need hands-on training coupled with some education to give you the right tools to perform the job effectively. It is possible to get a college degree with audio concentration (which many people do), and many others build on their years of experience in managing live sound. If you have these two under your belt and can combine them, you certainly have all you need to succeed as a freelance sound editor.
Tips for Landing the Best Fiverr Gig
Building your gig is an essential part of freelancing on the Fiverr platform. With thousands of providers on Fiverr, buyers are rich in choices. So, it is critical to create your gig and make sure you have the most clicks.
However, the first thing you need to do is finding your ideal subcategory and services on Fiverr. This is the first thing you'll do as a seller on Fiverr. This means that you have to view this platform with the eye of a buyer. It is also crucial that you check out your competition to know who/what you're up against. Change the default view of your subcategory to bestselling. These bestselling freelancers are the ones you have to compete with, especially those with 4.7 rating and above. Check out what they offer, their description of their service, and other things they don't provide, but you can offer. This gives you an idea of what you need to do to boost your gig. Afterward, follow these steps;
1. Create a compelling title
Buyers have many options, so you have to mention the best selling point in your title and what the buyers should expect from you. You have just 80 characters for this, but your title must include:
The use of adjectives to qualify your services.
Additional related services.
Delivery time.
2. Pick your subcategory and tags
You should pick a subcategory that allows you to compete with other freelancers effectively. Then select your metadata and tags. All of these will act as filter options for buyers.
3. Create gig packages and price them
You can boost your Fiverr earnings by using three gig packages. After creating the packages, describe each one interestingly in less than 100 characters. Your gig options will depend on your category. Then you can set the price for the different packages from $5 to $995.
4. Write a compelling gig description to win buyers.
Your gig description is crucial to the success of your Fiverr gig. You have plenty of space here, so make sure that you:
Highlight the buyer's benefit. Mention how your service will help them to succeed.
Explain why you're right for them and what they should work with you.
Be clear about what you offer.
Add links to your external portfolio as proof, if you have any.
5. Boost your gig visibility with visuals
Getting people to see your gig is the way to success. With a gig video, you're able to boost your visibility by about 200%. Since gig videos only last for 75 seconds, you have to make sure that every second count.
6. Market your Fiverr gig for more visibility
To be successful with your Fiverr gig, you'll do more than just create a good listing. You have to put it out for people to know it's there. This is how you get the reviews and ratings that you need to be successful. Using the Fiverr mobile app, sharing your gig on different social media platforms, etc. are some tips.
Conclusion
One fact about the Fiverr platform is that it is a platform where there is an endless pool of skillset and talent. While this article contains a list of some of the best gigs on this platform for freelancers, the platform is an ever-growing one, and many other gigs are doing just fine even though they aren't mentioned in this article.
Businesses, brands, and individuals are always looking to outsource high-quality services and are sure to get what they want on Fiverr. This article highlights some of the highest-selling gigs on this platform. So, if you think the platform is too saturated and you wouldn't get a chance, you are playing yourself short.
About the author:
John Peterson is a journalist with four years of experience working in London magazine "Shop&buy," where he provides the dissertation help. He is a professional mini-tennis player, and he has written a novel, "His heart." You can find him at the gravatar.
Follow us: