Your medical group's or practice's website is frequently the first impression. Before submitting an appointment request, potential patients research your website and compare it to others.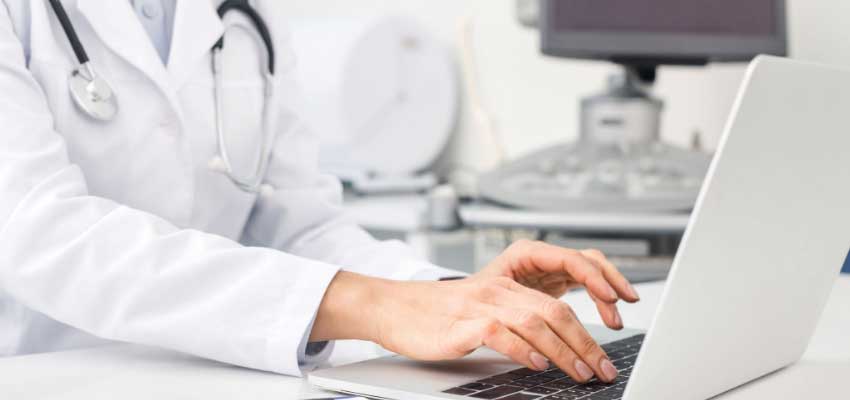 They want to know that they will receive competent assistance from the doctor of their choice, as well as courteous treatment from the rest of the office personnel. For most individuals, health is an unpleasant subject. If you follow the design best practices in healthcare web development, your site can reassure customers that they are in excellent hands.
Designing a medical website: Tips & Tricks
People who go to medical websites are seeking answers. These websites should be simple to use, browse, and have a nice appearance.
To attract new patients, use these suggestions to make your healthcare website as appealing as possible.
On the front page, highlight your most popular services.
Although it may seem obvious when designing a medical website, some medical web designers may choose not to feature any services on their home page owing to the large number of services they offer.
However, you are not required to mention all of your services. All you have to do now is figure out which services your patients are most interested in.
Maintain the freshness of your material.
Even in the medical industry, content marketing is crucial.
Make sure your website's information is accurate, helpful, and timely. Maintain your blog if you have one. Maintaining an active blog is beneficial to SEO and can assist in driving visitors to your website.
Include a page for the employees.
By including a provider profile page on your healthcare website, you may give it a more human touch. Before booking an appointment, approximately half of patients look for information about individual healthcare practitioners.
Include a professional photo of each health care practitioner, as well as information about their specializations, medical degrees, and any other pertinent information that prospective patients could find useful.
It can also help with SEO since when people search for a doctor, your provider profile page will most likely appear, with an internal link back to your home page.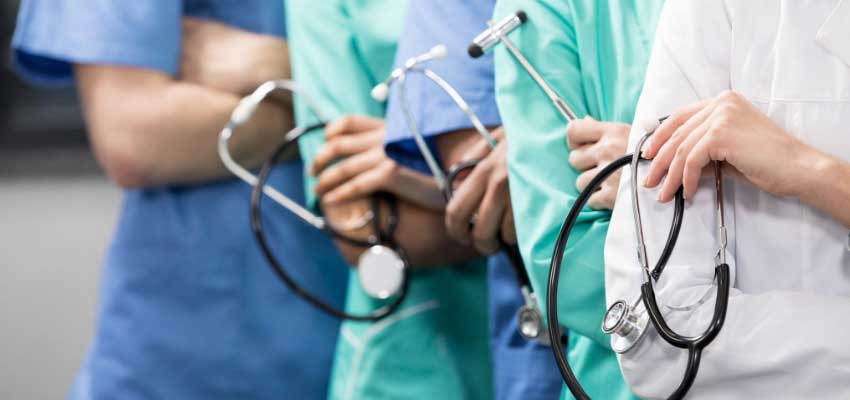 Patient testimonials that are unique.
Including testimonials or patient evaluations on your website increases visitor confidence. Many individuals are concerned or anxious about choosing a new doctor, and reading reviews might help them feel more at ease.
They may also find comprehensive information about the problem they're having in the reviews, giving them the impression that you'll be able to address their unique problems.
For simple meeting requests, use lead forms.
People may easily enter their personal information on a well-designed medical website and schedule an appointment. Your site visitors may opt to quit if your forms are too lengthy and need a lot of information. So, we must not forget about the importance of web design for your site, since it plays a significant role in the success.
To attract visitors to book an appointment, try adding a visible call to action, which is nothing more than a short scroll on any page.
Encourage potential patients to sign up for the newsletter through email.
Newsletters are an excellent method to stay in touch with new and existing patients. You may include fresh blog articles, office news, general health information, and even a reminder to patients to get tested in the email.
Check to see if your website is mobile-friendly.
The majority of individuals use their mobile devices to look for information. Your website should be able to adapt to various screen sizes without losing functionality.
If your website isn't mobile-friendly, you might be losing out on potential patients. This not only harms your SEO, but it also offers your rivals that have a responsive website an advantage.
Optimize your website for local search engine optimization.
Because the majority of your patients are likely to be from your immediate region, local SEO is critical for medical websites.
Include your address and a map of your area, provide regionally oriented content, and make sure your site is included in internet directories to do this.
A well-designed website may help your clinic or medical organization stand out from the crowd. In order to benefit your site visitors and potential patients, the style and content you pick for your site should reflect your brand and healthcare expertise properly.
Then you may begin to attract regular patients who contribute significantly to your medical practice.
Follow us: