Owning a startup is not easy. There are so many elements that go into running a business daily that it is easy for anyone to get overwhelmed even in the early stages. It is not common for entrepreneurs to start out with a fully functional team of experts running the business; however, there are some professionals that need to be brought on board if the business is to succeed.
Professionals like attorneys, accountants, and business consultants have qualified experience in specific areas, which you need to steer your business in the right direction.
Getting legal, accounting, and other various expertise is essential to help boost your business effectively as possible. If you have the time, you should also familiarize yourself with the law and finance surrounding the business. But why worry yourself over issues like this? You can hand them over to professionals. This will help you focus on the aspects you are good at.
In this article, we have made up a list of important Professionals that every startup entrepreneur should have on their team to ensure a successful and stable business ahead.
1. A Banker
Before the establishment of most businesses, most entrepreneurs take loans from banks. Therefore, before establishing a business of your own, you should consult a banker to discuss the current lending options and the ones that are available for you. You also need to understand the application process, requirements, and documents that may be needed for the loan application. Don't forget to look into issues concerning business bank accounts and services.
2. An Accountant and Accounting Software
As a matter of owning your business, you need to understand the financial part to a great extent. To achieve that, your goals need to be discussed, and you need to know more about taxes.
For example, 4.5 million businesses prefer upgrading to a powerful cloud-based accounting solution such as Quickbooks to manage their finances and staying compliant through highly adaptive and compatible workflows and integrations. However, many businesses cannot extract the full potential from this brilliant accounting software without professional help. Professional QuickBooks accountants can help you utilize the full potential of its features that you might have taken for bells and whistles. Moreover, they can check out the budget to be certain that the numbers are in order and the business will be a profitable one without leaving any margin of errors.
3. A Legal Consultant (A Lawyer)
A legal consultant is in charge of leading a business through legal issues. This ranges from foreseeing how certain decisions could result in negative legal action against the business to avoiding such situations to how to act if there should be any legal issue against the business. This consultant is needed to analyze the risks and partake in the legal proceedings of a business.
4. A Bookkeeper
Handling payroll and updating your account receivables regularly can be quite a task if you are not good with numbers. Also reconciling bank deposits and payments to ensure there's enough money to pay off loans, drafting your business tax returns, and handling over a hundred other accounting tasks isn't easy. This is why you need a bookkeeping consultant.
If you are not experienced with bookkeeping, then you shouldn't try to do it. You may not need a full-time staff but there's a huge benefit to be derived from proper advice from a professional. This is the job of outsourced bookkeepers in an establishment. The goal of a bookkeeping consultant is not to burst into your business and take over what you do, they are there to help get things on track. They get this done by knowing more about your business and giving financial and management advice. The job of a consultant is to offer services and execute remedies towards boosting your business.
5. A Business Consultant
Being referred to as a business development consultant in most cases, these professionals work towards the effective functioning of a business. They give out advice to business executives on issues concerning improvements and the execution of new practices to marketing techniques. A business consultant is in charge of aiding areas of a business to improve and align with current industrial trends. This role is only played by people with vast knowledge in the industry that the business relates to.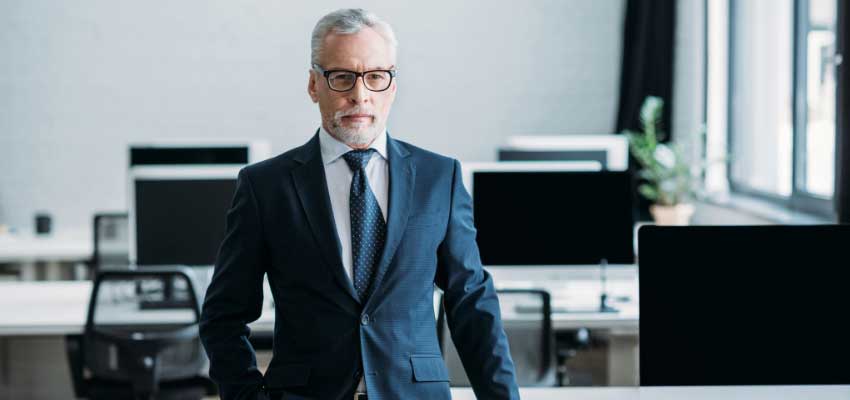 6. A Career Consultant
Also being referred to as a career coach, this expert works along with a client to map out their aims and how they will be able to achieve them. A career consultant normally has vast knowledge in the field that their client's business falls under. However, they also act as helpful counselors by going through the documents, basic interview practices and spotting the industries where success is assured.
7. A Communication Consultant
These consultants share their knowledge on issues relating to the public and creating content for various channels. Business executives might be needing the help of a communication consultant to assist them in handling publicity, and internal communication within the business as well.
8. A Marketing Consultant
These consultants are called upon to see a business through a profitable marketing campaign of a product that is being launched. They might as well be asked to see through the foundational plan of the campaign from the beginning to the end. Marketing consultants also study and understand the target audience of the business and previous campaigns to create a higher public awareness of the brand with fresh ideas and strategies.
9. An IT Consultant
These consultants make good use of their knowledge in information technology to coach executives on IT-related issues. They are in charge of the execution of a new business system and assist a business to construct the system to align with their business model. They might as well be asked to train the IT department whenever a new system is launched and offer assistance towards teaching the system to other departments.
10. A Human Resource Consultant
They assist business executives to execute business ethics and spot out the improvements that can be done to the different departments. They aim to spot out areas that need changes in human resource practices to improve a business's morale effectively. They might also be in charge of executing new training programs for the human resource team of the business.
11. An Operations Consultant
They include a broad part of management strategy, but they make use of a more classified view than management consultants. They are normally involved in executing the operation procedures of a business. This consulting can be used after a major change in management, new additions, and improved work practices.
Accessing high legal, accounting, and other various professional services are important to your business wealth in the long term. With these above-listed professionals by your side, you can easily deal with legal, tax, and other financial issues which might need a couple of years to study. So rather than trying to do the job of a professional, stick towards doing what you are good at which is boosting your business.
Follow us: