There are several types of time tracking solutions available online, with time trackers being the most versatile ones.
A time tracker is a software category that allows you to record the amount of time you spend on a project or task. Time-tracking software is used in almost every industry. However, it's especially useful for freelancers and employees working on an hourly basis.
With that said, it only remains to understand what a time tracker really is, how it works, and what app/service you should choose among the variety of options.
We made a review of the best solutions, evaluating them by key parameters. If you work as a freelancer then, trust us, you definitely need one.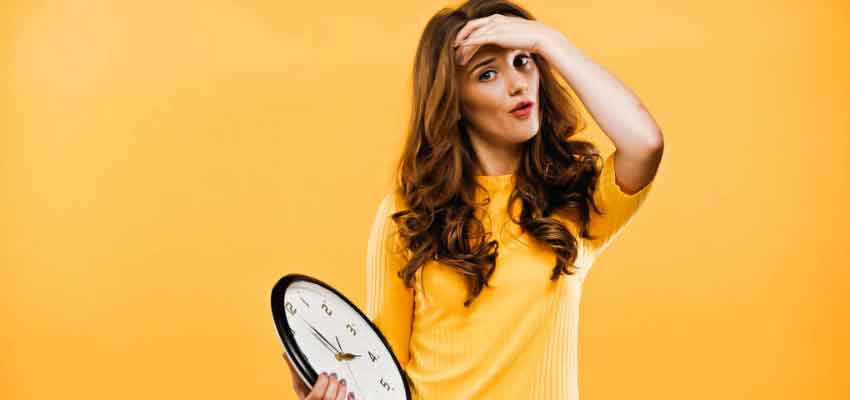 Why Do You Need a Time Tracker?
A time tracker is a must-have for anyone who is self-employed or works remotely. 
Why?
The tool helps you keep track of your time – you can easily see how much you have spent on a particular task to manage your working day.
It's not just a timer, it's a universal tool to control your productivity and efficiency. A functional computer activity tracker allows you to achieve your goals promptly and accurately, helps you organize your workflow, and reveals your weaknesses. So if you want to start working better and more efficiently, it's worth a try.
If you have to monitor a remote team, a time tracker can efficiently help you with that. Here are a few features to consider:
Transparency of business processes. You can easily assess the effectiveness of each employee, department, and the organization as a whole. A time tracker will tell you exactly how long it takes to solve a particular task and who's the best at it;
Increased productivity. Time trackers, designed for performance boosting, allow you to optimize solving specific tasks, if necessary. For example, you can add another specialist to a project or replace a specialist with another if they run behind schedule in the reports;
Cost reduction. The time tracking system easily identifies freelancers and employees who use their time inefficiently. Eliminating these problems will increase the quality and speed of project delivery, significantly reducing unproductive costs;
Simplified accounting. Modern desktop and mobile solutions for time management allow you to generate clear reports on any parameters for a given period. This makes accounting simpler.
An important advantage of time management is that time tracking solutions not only monitor business processes for the management but also help employees plan their schedule and free time. Thus, each employee at any time can see their workload, overtime, time off, vacation, etc.
Top 5 Time Trackers for Freelancers
Pomodor App
For those who just can't get started. The Pomodoro Technique is based on a quite simple principle: work for 25 minutes, rest for 3-5 minutes. One cycle = one "tomato." After you collect four tomatoes, you can take a bigger break of 15-30 minutes.
Of course, we have so many time tracking services out there, but this time tracker stands out among them for a couple of reasons. With Pomodor, you can adjust the length of your work and breaks + the number of tomatoes you get before the long break. Thus, you can customize the web app to fit your needs. For this, go to "Settings" (left sidebar) and make it custom.
Pomodor Pros
It's free;
No ads or anything to distract you at all;
Minimalistic design;
The app praises you for completing tasks;
Make a list of tasks and the app will remind you of them.
Pomodor Cons
Not everyone is comfortable with the Pomodoro Technique.
Toggl Track
One of the most popular time-tracking services that are suitable for tracking the activity of individuals or teams. Toggl can also be perfect if you work as a contractor (if you work alone, it's fine too). Up to six people can share the app for free.
Toggl is available as a:
Desktop program (for Windows, Linux, macOS);
Browser extension (Chrome, Firefox);
Mobile app (Android, iOS).
Toggle Track is quite intuitive to use, and you can also run it offline – it will sync automatically once your connection is restored.
The basic Toggle Track version has limited functionality. However, there's an extended account and a premium subscription. The paid version gives you access to a full-fledged scheduler to work on projects. Still, most people are fine with features in the free version.
Available features include auto-tracking, quick reminder set-up, and online/offline time tracker. You can divide projects into paid and unpaid, build reports on progress and time spent.
There's an option to split your team (when signed in as a team) and a convenient control panel. Integration with other services includes Trello, GitHub, JIRA, Asana, and Google Calendar. This allows you to quickly add tasks that are already in use to the time tracker. You can also import tasks directly from your site.
Toggl Track Pros
Prepares reports on time spent on work;
Creates tasks and projects;
Adds timestamps;
Most features are available in the free version;
Allows you to customize access rights;
Supports sending and receiving notifications;
Issues invoices.
Toggl Track Cons
Toggl is quite "scanty" in customization;
Does not keep records of site visits;
No screenshots are available.
Forest
For those who just can't focus and are distracted by social networks.
The app is not free but totally worth your attention since it's really unique. Forest uses the gaming approach. You set a timer for the required period in the app and grow your very own virtual tree. The set period has to be 10 minutes at least (two hours max). If you close the app, your precious tree will die. And you won't kill a tree, right?
For each grown tree, the app rewards you with coins, which can be used to buy new plants. You can grow your custom virtual forest! The less you distract, the bigger (and more beautiful) the forest.
The coolest thing is that the Forest team partners with a real-tree-planting organization. This means that for every 2,500 virtual coins, you can make a planting order. The app will then plant a REAL tree on your behalf. Isn't it cool? You can plant as many as 5 trees!
Forest Pros
Your routine turns into an exciting game, which motivates you to do as many useful things as possible;
The app blocks notifications from social networks, and if you do decide to close it, the question "Are you sure you're ready to kill your tree?" pops up. The next thing you know, you don't really want to scroll your Instagram feed so much anymore;
The app analyzes how much time you spend (and on what) in simple graphs/charts;
It reminds you of your achievements and rewards you with coins.
Forest Cons
Hours
Hours is a web-based timekeeping app, suitable for freelancers and small companies.
The time tracker is available as:
Web app;
Mobile app (iOS).
The trial period is 14 days.
Hours can be used free of charge for personal purposes. For this, you should choose the "Personal" plan, which allows you to add one participant. Once done, you can use the tracker without any limitations.
The app is most suitable for users who are looking for a simple time tracker with a nice and simple interface (the "Team" function is available, however, it's not as good as with other similar tools).
Hours also has the "Timeline" feature, which makes it easy to fill in the blanks. Say, when you forget to turn on the tracker or when you need to track an offline event without the mobile app.
Hours Pros
Seamless real-time time tracking (switch between timers in your list);
The bigger and better timeline makes accounting for every hour painless;
Unlimited user connectivity;
Generate reports and analytics;
Issue invoices;
Handle payrolls (Hours Invoicing);
Choose different colors for timestamps.
Hours Cons
Does not integrate with other services;
Does not provide information about open sites and running programs;
Does not take screenshots;
Does not support multi-factor authentication.
Harvest
Harvest is a free time tracker for Windows/Mac, Android/iPhone. It was designed back in 2006 but is still widely popular among freelancers. Harvest is perfect both for individuals and small teams. The free version allows you to keep two projects. More of them are available in the paid version.
Harvest is all about simple time tracking, fast online billing, and powerful reporting software.
The tool features expense tracking and other accounting features that should be present in a universal time tracker. Other features include integration with a myriad of third-party tools, and you can set up a payroll system. You can make effective schedules for each employee (or for yourself). An online/offline Harvest tracks your activities 24/7 to collect clear statistics and provide analytical reports. There's also GPS location tracking.
Harvest Pros
Built-in account setup, including support for PayPal Business Payments.
Turn paid time and expenses into professional invoices, send them to your customers, and get paid online.
Dozens of integrations with third-party tools, including project management, invoice creation, CRM, customer support, developer tools, etc.
Track your projects (and make sure your business is growing) with answers to key questions. Thanks to intuitive visual presentation, reports are extracted directly from your schedules.
Time is tracked through the web, browser extensions, desktop, and mobile apps.
Built-in expense tracking, including scanning of payment receipts.
Hours can be complicated for a novice, so some users will need some time to get used to it. However, once you know everything, you will fall in love with it.
Timely is an automated time-tracking tool that also lets you track projects, monitor budgets, and view team performance all in one software. With Timely, you can examine past costs, tasks and turnarounds to set competitive rates and improve future project profitability and efficiency. Timely prioritizes privacy in its functionality, giving each team member their own private work timeline so they can control what information is displayed publicly. And with automatic time-tracking and timesheet drafts, your team can focus less on daily admin tasks — and more on the work itself.
Timely Features
Simple UI and automatic time tracking helping you log weekly timesheets in less than ten minutes
Focus on the work that matters – Timely tracks everything you work on automatically in the background so you can focus on deliverables
Real-time dashboards, live reports and powerful planning keep teams on top of capacity, deadlines, overtime, billable percentage, budget spend, time on clients and more.
Intuitive controls and a privacy-first approach make it a time tracking tool people actually want to use
It takes under ten minutes to get people up and running in Timely, with world-class customer support only a chat message away.
Conclusions
There are many situations where you might find yourself under pressure to deliver a project on time. For example, when marketing an ICO or preparing for a project launch, time is of the essence. When you find yourself in a time crunch, using one of these apps can give you the peace of mind you need to be the most productive version of yourself.
We've shared some of the best time trackers for freelancers existing today – the final decision is up to you. Study their pros and cons, read a few other reviews, find customer feedback, compare their functionality, and download the app that perfectly fits your needs.
Don't forget to use the tool regularly to get better and control all your work processes. It will definitely help you reach a new level of efficiency.
Follow us: