WordPress has achieved tremendous momentum since its inception in 2003 and it today fuels over 30 percent of the existing websites over the Internet. In 2020, WordPress as a content management system is growing magnificently and steadily. It has maintained steady growth and gained phenomenal popularity. The last decade has witnessed a rise in the importance of SEO. Businesses and brands are depending on SEO-fueled website-building platforms for getting discovered and staying on top of the SERPs.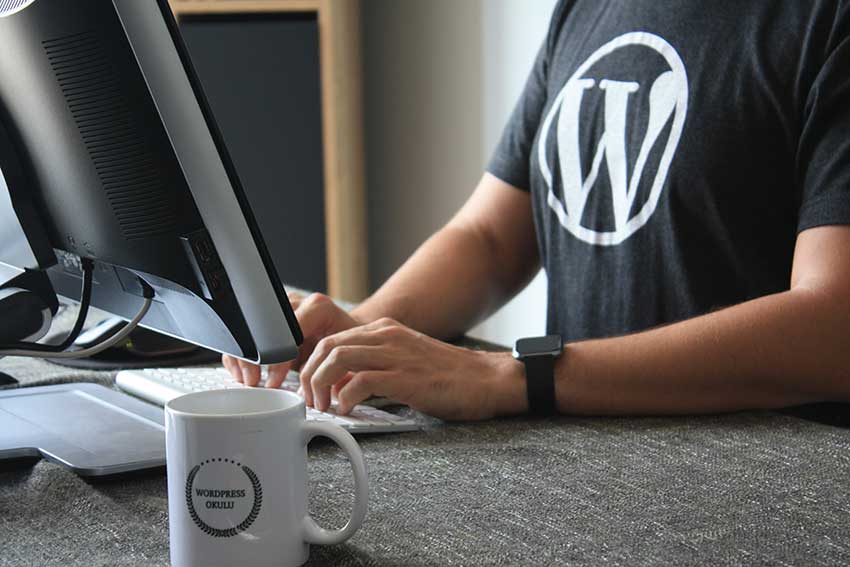 As per Search Engine Journal, since its inception in 2003, we have witnessed that WordPress has been gaining traction by the way. In reality, it now helps in fueling 34 percent of the web. Today, WordPress is a hot-favorite CMS for accomplishing all your SEO objectives and goals. Let us explore the chief reasons why you must choose WordPress as your CMS for Search Engine Optimization (SEO).
Word Press's Main Focus Is on User Experience
The plugins and themes of WordPress are known to work hand in hand for making websites look more attractive, and be more user-friendly and professional. Visitors are thrilled with the UX while navigating WordPress sites. Visitors would love to spend more time browsing your website that is powered by WordPress. This versatile CMS has been instrumental in reducing the overall bounce rates of various websites. You could opt for WordPress if you are thinking in terms of boosting your website's SEO ranking. Remember Google would be rewarding all those websites that provide a seamless and amazing UX or User Experience.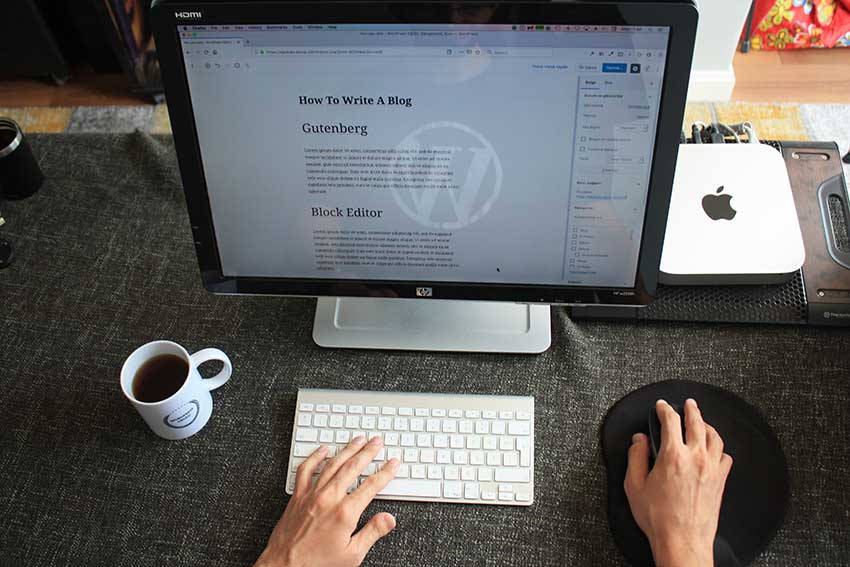 WordPress Facilitates Creation of Attractive Permalinks
Editing the permalinks of your website becomes really easy and effortless with WordPress. You no longer would have to tolerate a URL that is filled with ugly characters. The advantage of WordPress in enabling you to edit the permalink of your article is that you could be plugging your keyword seamlessly into the URL. This implies that your Permalink not only looks informative and attractive, but it could also go a long way in boosting your search ranking. If you are looking for digital marketing services click here.
WordPress Helps in Managing Metadata Quite Easily
Metadata and SEO titles help in enhancing the way search engines are interpreting your site's relevance. Metadata is useful in making the search engine crawlers understand what exactly your webpage represents and contains. If you incorporate relevant keywords into your metadata, there is every possibility of your website getting a higher SERP ranking for specifically those keywords. When you are using WordPress, you would be getting a plug-in like Yoast SEO that facilitates adding metadata just in a few minutes to your posts.
Optimizing Pictures for SEO Seems Really Effortless on WordPress
Pictures are an integral part of your blog posts. One or a couple of images, when used properly, could help in breaking your blog into fascinating readable sections. However, you simply cannot undermine the role of pictures as powerful tools for search engine optimization when you are using WordPress CMS. Let us explore effective ways of how WordPress could be optimizing your pictures for boosting your overall SEO ranking.
· WordPress lets you go about creating alternative text for every picture you are using. This implies that you could plug in all your precise keywords as picture descriptions that search engine crawlers would take notice of.
· Thanks to WordPress, you could go about using a plug-in that would create automatically alt text for all your pictures.
· You could prevent the slow loading speed of your website by resizing your pictures.
Super-Quick Optimization
The reason why WordPress is just the right choice for meeting your SEO aspirations is that WordPress boasts of quick configuration and super-quick setup. It would certainly not be time-consuming and you would not be compelled to adjust your schedule while you seem to be logged in with the dashboard of your website and while inputting SEO-fueling fields of the editor of your posts. Suppose you have just started blogging, it would take some time for you to adjust with the fields prompting you to incorporate the Meta description, Meta Data, Tags & Categories, Excerpt, Keywords, etc. Optimization surely is just a click away. It is as simple as that! You would end up saving a lot of time and you could generate much higher quality content that is regarded always as a leap forward in your road to content optimization and ultimate success.
Hugely Powerful & Robust SEO Plugins
WordPress boasts of powerful plugins that could make you become passionate about WordPress.
As per https://www.inc.com, the perfect WordPress plugins could make a huge difference in all your present and future digital marketing campaigns.
The All-in-one SEO Plug-in and the Yoast Plug-in are supposed to be the unparalleled and even undisputed no.1 plug-in in terms of WordPress SEO. The premium versions of these plugins are known to offer a host of a lot more powerful characteristics and features as compared to the free WordPress plugins.
Yoast SEO
Allows you to create killer content
Lets you have total control over your site breadcrumbs
Google Preview
Snippet Preview
Canonical URLs
Readability check
Functionality of advanced XML Sitemaps.
All-in-One SEO
Speedy content turn-around
XML Sitemap support
Advanced Canonical URLs
Automatic Meta tags.
SEO Integration for all the e-Commerce websites including the WooCommerce.
Google Analytics support & Google AMP support. 
Image XML Sitemap meant for Image SEO
Consider Fine-tuning All Your SEO Optimizations
If you seem to be a blogger, you are aware that search engines would be awarding higher ranks to sites that are able to generate content in a speedy and regular manner. WordPress boasts of a powerful but simple text editor that would be assisting you in creating killer content that is informative and engaging as well. Thanks to plugins like Editorial Calendar, your content, as well as, SEO stratagem could be scheduled well in advance.
SEO-Friendly Themes
WordPress allows you to download and even go about configuring SEO-friendly themes that seem to be optimized for performance and speed. You must ensure that your website updates are marketed well and also in a timely way. This would be involving sharing all these updates via your social networking sites to ensure that your followers can keep track and know what all is taking place with your business and website.
As there is an abundance of social media platforms, it could be quite time-consuming to execute all these updates manually. WordPress repository's additional plugins could help in auto-sharing your website's updates with your target audience. Here are some of the effective Social Media Sharing WordPress Plugins:
Sassy Social Share
Revive Old Posts
Blog2Social
Social Auto Poster
Conclusion
WordPress is certainly the best choice for your SEO. The open-source nature and the way it has come up have assisted the platform to emerge as truly an SEO-friendly website developer and builder.

Follow us: