Running an online store can be an absolute N-I-G-H-T-M-A-R-E.
Often, the whole process is painful and complex because it involves a lot of moving parts, from building your website, marketing your products, and managing your inventory to processing payments.
The good news is, you can find a solution via the next best thing since sliced bread: Ecommerce platforms.
A reliable eCommerce platform helps you manage all the tasks and processes required to run your online business seamlessly and simplifies your day-to-day operations.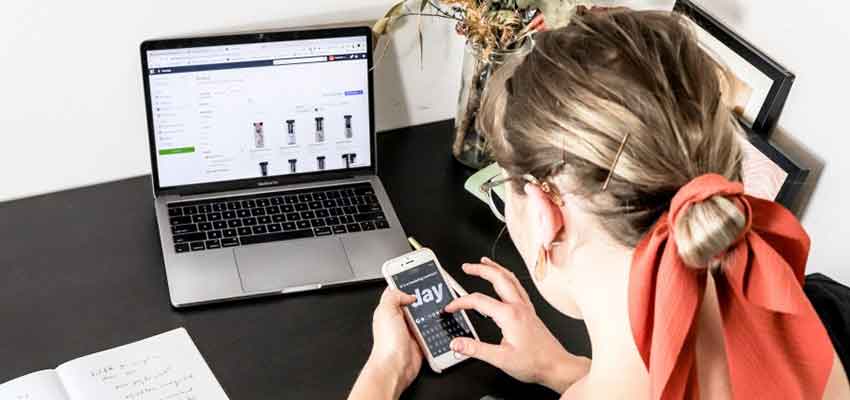 This guide covers the nuts and bolts of eCommerce platforms: The various types and what to look for when choosing the best one for your business' needs. 
Ecommerce platform: What is it?
Ecommerce platforms are end-to-end software applications with features allowing online businesses to manage and centralize all aspects of eCommerce operations. 
A reliable eCommerce solution helps you manage your website, sales, marketing, inventory, accounting, customer service, payments, and other processes. 
Ecommerce platforms are generally less costly to use than building software to house your online store from scratch.
They also offer a more seamless process than piecing together multiple third-party solutions to accommodate the many functions necessary for your operations.
Types of ecommerce platforms
Know the various eCommerce platform types first before going into the nitty-gritty of a specific solution's features. This helps you uncover which solution best suits your needs.  
Traditional. Most standard ecommerce platforms require purchasing a license fee upfront that you can renew annually.
Your web developers and IT teams then build and customize features and functionalities on top of the platform and install it into the cloud or on-premise.
Software as a Service (SaaS). SaaS solutions are subscription ecommerce platforms with services that include server use, upgrades, security, maintenance, etc., for a fixed monthly fee.  
Open-source. This is similar to traditional platforms since you follow the same development process. The difference is, you don't pay for licensing upfront.
However, you'll need to cover the initial and ongoing development, implementation, migration, and upgrades.
Ecommerce platform factors and features to consider
The best eCommerce platform should deliver your desired outcomes, facilitate your operations, and help you meet your business goals. 
Consider these factors and features when looking for the one true eCommerce platform that can help you achieve online business success. 
Budget and pricing
While most eCommerce hosting services offer competitive pricing plans, you'll need to know what you're getting for the platform's price to assess if it's a cost-efficient option. 
Set a budget for the essential aspects of getting your online store up and running before choosing an eCommerce platform.

This includes deciding on your budget for your web design, monthly hosting, licensing, maintenance, programming and functionality, custom app creation (if you need it), and security (among others). 
Research and compare standalone versus all-in-one web hosting costs. This helps you decide on a pricing package including the features you need without going over budget.
Store management system
Management systems are critical aspects of any eCommerce website because these help you differentiate your online store from other sites. 
After all, you need reliable systems in place, from product inventory management apps to helpdesk software to manage your online business efficiently.  
Ensure your eCommerce platform has the main framework needed for effective online business operations, including:
Order management system. Ecommerce platforms with order tracking, shipping service API, email notification features streamline your order processing and management.
For instance, Wix offers features that let you manage your orders efficiently.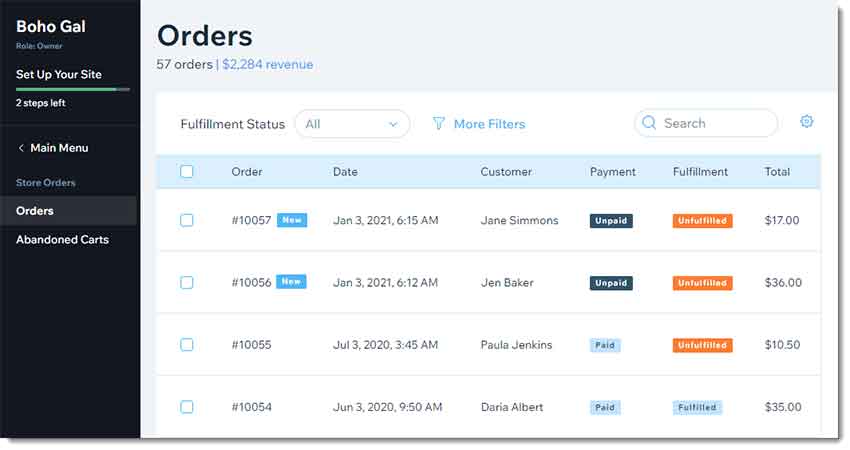 Image source: Wix.
The platform lets you view your store orders, filter and customize them to view only the most relevant information, mark them as paid and fulfilled, add tracking numbers, and print order info and packing slips easily.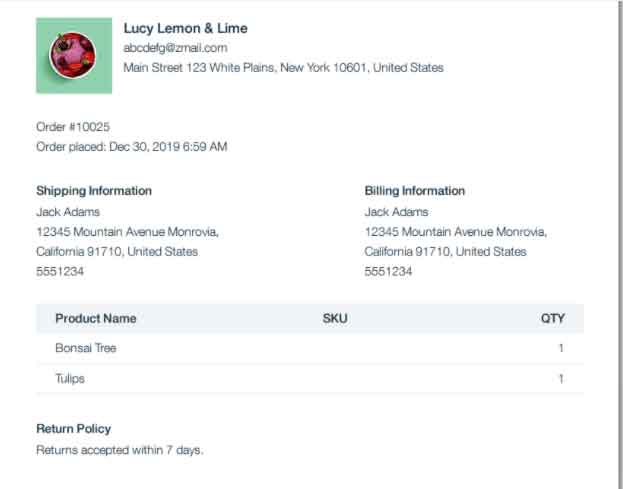 Image source: Wix.
Product and inventory management system. This ecommerce platform feature lets you upload product information, photos, and other materials to your website and manage your listing.
Reliable platforms allow you to bulk upload product details, map and categorize your inventory, and set up dynamic catalog filters such as size, color, price range, and sorting.
This makes it easy to manage your inventory and for your customers to shop in your store conveniently.
Return management system. Returns are inevitable in online business operations, making it crucial to choose an ecommerce platform that facilitates your return policy and process.
Find a solution that simplifies publishing and viewing your return rules, placing and approving return requests, updating statuses, and printing invoices for you and your customers.
Choose an eCommerce platform that provides these management systems, whether as part of their standard package or through affordable and easy-to-install third-party integrations. 
Website builder interface
Not every eCommerce platform is built the same. 
Some solutions can require certain technical skills, such as HTML knowledge and experience, to build and design your eCommerce site. 
Choose an eCommerce platform with user-friendly, intuitive website building features and tools.
For example, Squarespace provides a library of highly customizable templates you can build on to suit your branding and your online store look and feel.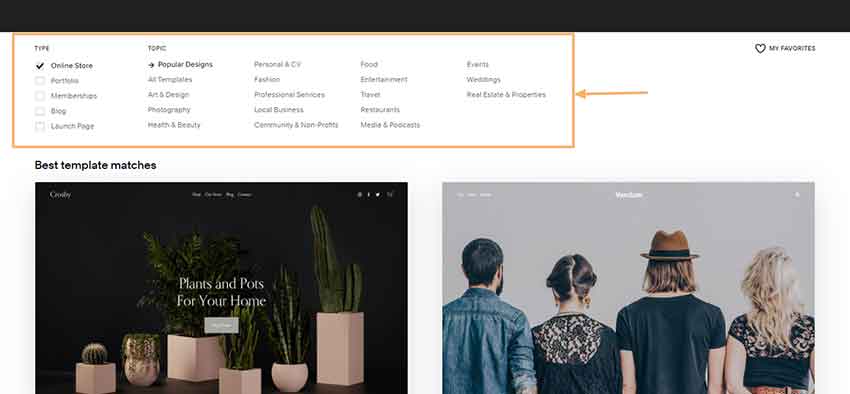 Image source: Squarespace. 
You can edit the template's website elements, design, colors, formatting, and add new sections or pages to build social proof for more conversions (among other features).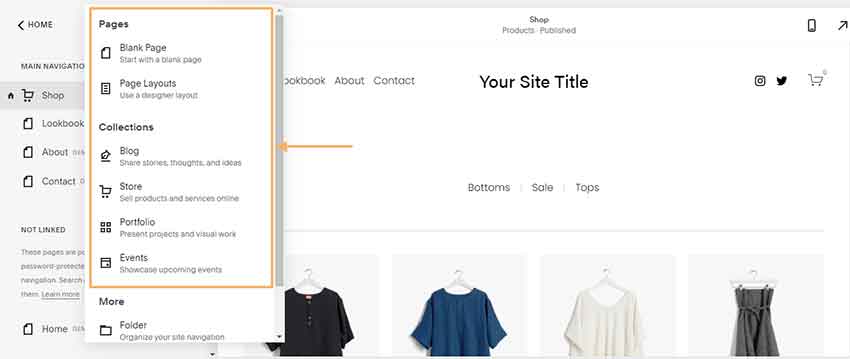 Image source: Squarespace. 

The platform doesn't require coding of any sort and offers a low learning curve. This lets you build your website in a few minutes and get your online store up and running, even without tons of web development knowledge and skills.
Test out several ecommerce platforms and play around with their website builder tools to get a feel of their user interface and the user experience.
Integrations
While most ecommerce platforms have the essential features to run your online store seamlessly, third-party apps can provide additional tools that amplify specific functions.
For instance, Shopify lets you integrate a wide spectrum of Shopify apps to help you sell more on your online store.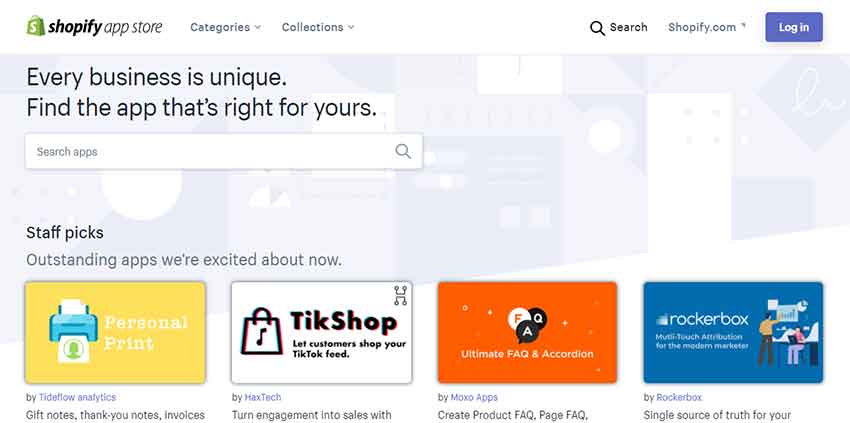 Image source: Shopify.
Some of the most commonly used plug-ins for eCommerce include accounting, email marketing, customer loyalty programs, and payment and shipping apps. 
Not all eCommerce platforms offer every plug-in under the sun. 
Ensure you know your business requirements to determine whether you need an eCommerce solution with extensive integrations. 
Payment processing
Accepting payments on your online store isn't always as simple as it seems.
You need to consider your customers' payment method preferences, the currencies you operate in, tax systems, and other crucial payment processing aspects.
Know what payment processing systems you want to establish and find an eCommerce platform that can accommodate your needs. 
For instance, some payment gateways, the processor that transfers money from your customers' accounts to yours, can limit the payment methods and currencies your store can offer.
Do some research and compare, read forums and reviews, and even reach out to eCommerce platform providers to learn more about their payment processing services.  
What's next?
Finding the right eCommerce platform requires research and a bit of trial and error for some, and the tips in this guide can help kickstart your efforts into finding the perfect fit for your online business. 
Know your business needs and goals and choose an eCommerce solution that can best address what you're looking for while helping you grow your operations today and in the future.



Follow us: