The business world is continuously evolving because of technology. Undoubtedly, you can achieve a lot more with the right set of tools and software. One of the best additions that can improve your business processes is automation. One of your main goals should be efficiency when it comes to streamlining your business. You can save time, effort, manpower, and money by utilizing the different automation tools that can generate excellent results and minimize mistakes or errors. If you want to learn more about how you can improve your productivity, then read on to understand how automation can make your business succeed tremendously.

Virtual Assistants
You can utilize virtual assistants to automate several tasks, especially customer-related tasks. This could be repetitive tasks, answering calls, responding to questions, taking messages, appointment setting, filtering emails, and a lot more. The importance of virtual assistants is tremendous because they can help you run your business automatically. Every task that was redundant, time-consuming, and repetitive will be done instantly for you. You can focus on the main duties in your business and move forward without any delays. This can be a great opportunity to focus on the prioritized steps that can make your company grow. This growth can't be done correctly if most of the simple and excessive tasks aren't taken care of first.
Digital Marketing Automation
You should realize that digital marketing automation tools will increase exposure levels, generate more leads, and helps you manage every step effortlessly. You need to think about marketing software tools that automate every digital marketing strategy, especially search engine optimization. Internet marketers from the SEOSorcerer.com suggest that you should focus on building an online presence if you want to make more money and grow your business. This means that you should invest in the best software tools that can give you a layout of all the steps getting implemented. You would review everything and make sure that it's running smoothly. You would use this software to automate the remarketing tasks, email marketing processes, text messages, social media targeting, and backlink testing to ensure positive results.
Protection and Security 
Every business needs security and protection from any possible cyber attack. This is why you need automated monitoring tools that scan all your devices and files. It will also shield your system from any incoming hack or compromise from an outside attacker. The automated tool would alert you if anything is unusual and it would secure your data fully on a different and safe server/location. All the data would be encrypted and hidden from the prying eyes of a hacker. Also, these automated protection tools would notify you with any results, changes, or warnings. This means that you will be in control and you can rest assured that your data will be protected 24/7.
Robotics and Artificial Intelligence 
You can invest in robotics and artificial intelligence (AI) tools that can minimize errors significantly. Thanks to technology, your business would have the AI system that can eliminate the possible human errors, can monitor your progress through indicators to ensure the best results, and it can do the complicated and time-consuming tasks.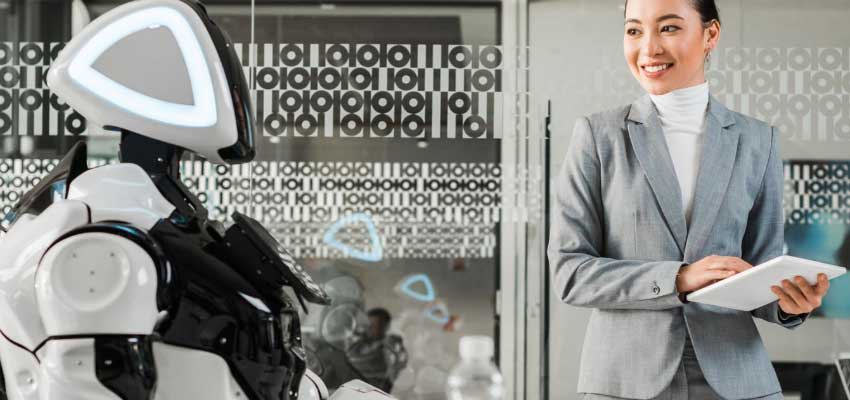 Also, it can empower your employees because they can ignore the repetitive and annoying tasks and focus on the important steps needed for better productivity. Automated robotics and AI increase employee satisfaction because they are never upset to work on their daily tasks. Also, the system would notify employees if there were any errors found and it would fix it accordingly.
This is the future of business and every company should invest in AI systems and robotics. 
Analytics and Reporting
Your business would benefit greatly from an automated analytics and reporting system. Every business should review its progress through analytical data and they need to convert the data into reports. You will need a system that checks your analytics instantly with one button and then you can utilize the management tool for automated reports that compiles all the important data with categories and subcategories. This will save time, effort, and manpower because you don't have to manually get all the data and gather it in one report. The automated system prepares a report for you with a click of a button whenever you like. You can also set up the system to automatically prepare and send you the report every quarter.
Invoices and Bookkeeping 
Automated invoice generation and reviewing your bookkeeping processes can save you a lot of effort. It will minimize any errors and mistakes that can be quite costly if left as it is. The system would give you notifications or error warnings if the data was wrong, giving you the chance to fix it quickly. Also, it allows you to generate several invoices at once, sending it to all of your customers on time. This will help you get paid on time without any delays. Handing invoices can be quite tedious and time-consuming, making you waste a lot of time. You can rest assured that productivity levels will rise with a system that makes you manage all your finances and transactions conveniently.
Preparing Proposals 
Your company might be preparing multiple proposals a week. This can be very time-consuming and difficult without a decent automation software. It would work as a template generating system and you can set it up with multiple proposal formats depending on your needs. This will speed up your negotiations significantly. You can lower your expenses and increase your chances of getting great project deals in the business world. You would have a system that has proposals ready for you for any client. Whether they're new, existing, or potential clients.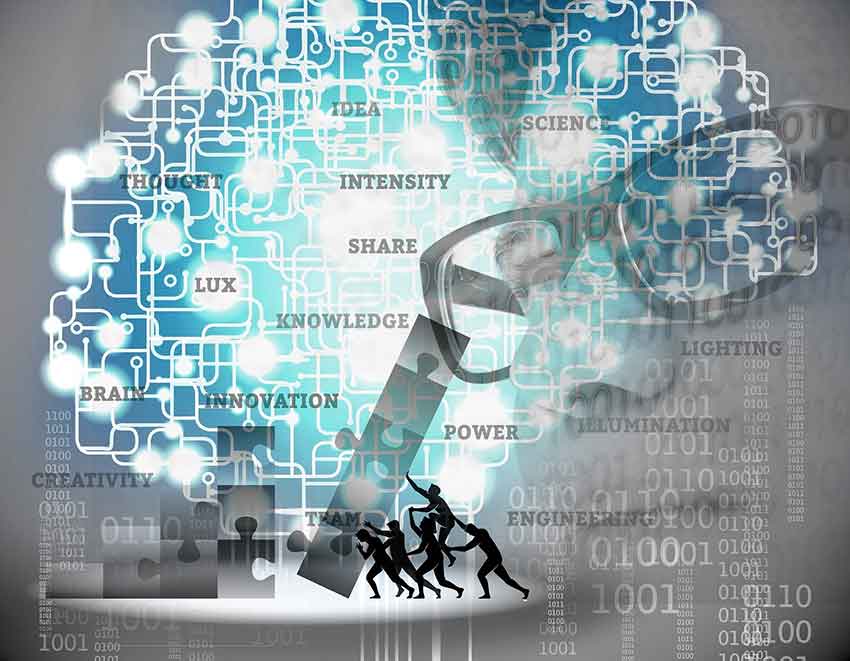 Every business owner should implement and invest in different automation tools that can make their companies stand out in the business world. You can guarantee that it will give you a competitive edge, increase customer satisfaction, improve morale amongst your employees, and increase productivity levels significantly. Every business should get with the program and use technological advancements for the betterment of their brand. Using the advantages and streamlining every task correctly and efficiently can help the company grow and flourish in the business world.
Folgt uns: