Do you want to know how your business compares against your competitors? Are you wondering if you're getting a bigger slice of the market? Despite any increase in sales you might be seeing, are your competitors continuing to outdo you, dominating your industry?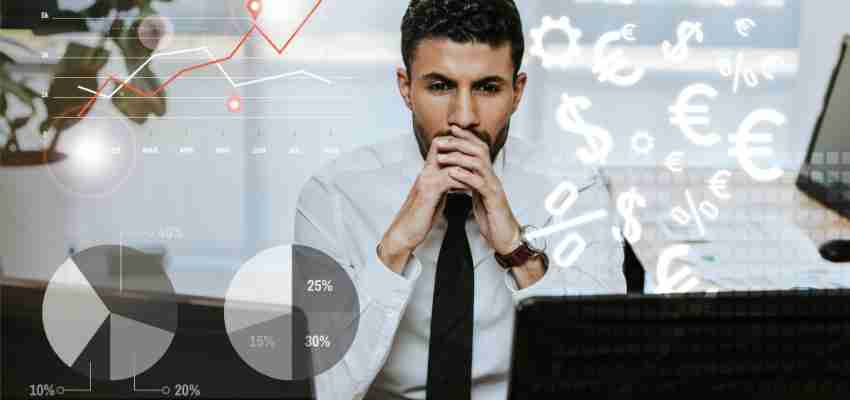 You can use a benchmarking tool to find the answers to these questions, unearthing insights into your market and suggesting opportunities to outperform others in your niche. A benchmarking tool is one of the top types of software every business needs to gain comprehensive data and insights necessary for continuous performance improvement.
Continue reading for three tips on leveraging a benchmarking tool to outperform your competitors.
Benchmarking: a quick overview
In business, benchmarking is the practice of measuring your company's market position, growth and performance, by comparing it to what's happening in its niche.
Benchmarking is a strategic way to assess how your company fares against the "standard," which puts you in a better position to outline a plan of action for boosting process efficiency, cutting costs, and growing revenue. 
One key approach to help companies outperform competitors is called competitive benchmarking. In simple terms, competitive benchmarking refers to researching industry leaders and any entity that offers similar products or serves the same audience your business does.
Competitive benchmarking is designed to help you learn the best practices and strategies competitors use across marketing initiatives. It can give you a comparative overview and insights into how well your business is doing in the market. A benchmarking tool compiles and presents you with information you need to benchmark your digital performance against the competitors in your niche. 
It can help you gain valuable context to spot high-value opportunities, monitor your business's performance, ultimately win your market, so you can stay ahead of your competitors.    
How benchmarking tools help with competitor analysis
Below are several tips and ways you can use benchmarking tools for comprehensive and efficient competitive analysis.
1. Use benchmarking tools to assess your social media success
Social media is one of the toughest nuts to crack for businesses in the digital space. Everyone — from influencers, businesses, brands, and regular users — tries to gain attention across social media platforms, making the competition fierce. This is where competitive benchmarking comes in handy.
Using benchmarking tools helps you discover what works (and doesn't work) across social media audiences and platforms. You can do this by tracking and measuring likes, comments, shares, and other engagement KPIs.
Besides the mentioned KPIs, dive deeper by assessing the specific posts that perform best and which influencers competitors work with that drive social media marketing success. You'll have a good idea about your competitors' social media strategies, helping you develop tactics to improve your social media strategy. 
The following are some of the apps and benchmarking tool features to help you evaluate social media success.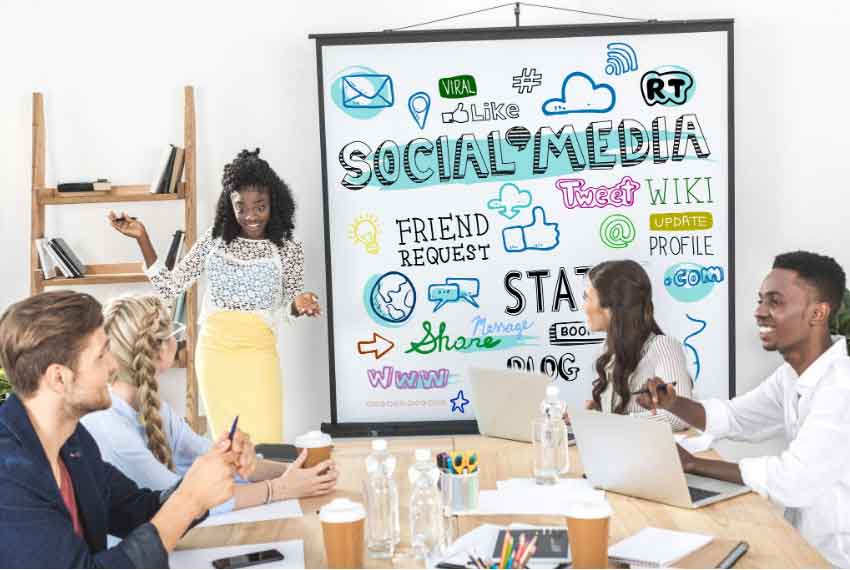 Instagram engagement calculator. Reliable benchmarking tools with an engagement calculator for Instagram let you check a competitor IG account's average interactions for each post (likes and comments) and engagement rate.
Competitive benchmarking for Facebook pages. Some benchmarking tools allow you to create competitive benchmarks for Facebook pages (in the Reports section). You can also get insights into your Facebook page and compare the results to other pages (around 44,000 pages) already in the tool. Additionally, you can compare your Twitter account to competitors based on the activity (engagement and posts), audience size, and overall engagement quality.
Track Facebook pages. Facebook offers an in-platform feature to track other pages with yours. You can go to your Facebook Insights page, scroll to the bottom, and add the pages you want to watch. You'll see the competitors' total pages and likes, including how these pages evolved from previous weeks, the number of posts they published, and overall engagement. You can also view your competitors' top-performing Facebook pages and get an at-a-glance view of your numbers compared to theirs.
2. Utilize benchmarking solutions to measure your content performance
Knowing whether your content performs better than your competitors is critical to your marketing efforts' success.
It can help shape your marketing strategies by giving you valuable information such as:
The content types that perform best
The ideal content length for specific pieces and channels
The topics you should write about to help meet your marketing goals
The best performing headlines
The content types that encourage the most shares
Modern benchmarking tools with content research features allow you to discover content — and look up content from particular sources.
For instance, if you run an organic food company, you'd likely want to know the kind of content your competitors produce and how well their content is performing. You can use content research features to look up competitors such as Whole Foods or Trader Joe's websites. You'll have the stats to compare your data against your competitors, such as the total engagement, shares on specific social media platforms, and the websites that linked back to the website and shared their content.
3. Employ benchmarking apps to gauge your SEO and website performance
Benchmarking your search engine optimization (SEO) efforts, digital ads, and overall website performance can help you:
Optimize your ads (and ad budget)
Uncover new keywords to target
Track and learn your competitors' site performance compared to their marketing initiatives
Spot SEO link building opportunities
Popular benchmarking tools and apps can help you monitor your online performance with any competitors you want, allowing you to:
Track competitor website SEO and website performance, including organic traffic and keywords, ranking monitoring, traffic analytics, backlinks, average monthly visits, visit duration, bounce rate, and more.
Monitor your competitors' display ad strategies and set comparisons.
Compare five competitor domains simultaneously to detect keyword gaps you can target.
Surpass competitors with a reliable benchmarking tools
Using the right tools for competitive benchmarking helps you assess your business's success and uncover marketing opportunities. Benchmarking tools can also help improve your existing marketing strategies for better results and, in turn, outperform your competitors.
Generate competitive benchmark reports regularly to assess how your results evolve compared to your competitors. Also, leverage benchmarking to continuously gain invaluable insights into your target audience, including what, how, and where you are succeeding or failing — from your content and keywords to your social media marketing campaigns.
Follow us: