Email marketing is way more tricky than it seems. You have to take care of many things – design, content, tonality of the text but the most important of them all is the subject line because that's your ticket from reader's inbox to his mind. So, it better be good to get those oh-so-sought-after click-through rates. So, let's have a look at the 5 most important things to take care while creating that lucrative email subject line.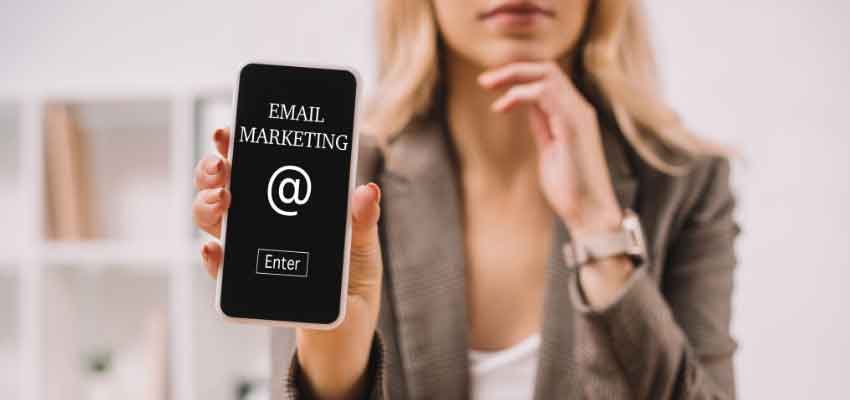 No (false) promises
A crucial point to remember is the fact that your email subject line is a promise you make to make about what's there in the email. So, it's better not to make a false one. If you still do, your brand would lose customers' loyalty and they won't be trusting your subject lines in future which would lead to low open rates and eventually unsubscribes. Hence, only promise what's there inside. Professional email wizards like Mailchimp specialist and Salesforce marketing cloud specialist would make it a breeze for you to make an enticing subject line.

Subject Line: We saved these and got you 20% off
Let the cat out of the bag
In case your user downloads a resource and you have to deliver it by email, the best practice is to tell them what's inside. For instance, write subject lines like "Your new ebook inside!" or "Here's your subscription!."
Doing this would reap you many benefits. First, it will eliminate the chance of your email going unnoticed. Second, the overall CTR of your emails would improve. Last but not the least, when someone buys your product or service, your email is a small attempt to make them feel special and generate a positive customer sentiment around your brand. This purpose is better served by telling them that their prized possession is here, rather than saying a bland "Thank you."
Time it to the T
The entire email marketing industry is after the clickthrough rates. The seemingly complex metric can be achieved by executing small things with perfection. For instance, if you send an email with the right subject line at the right line, then your click-through rate is most likely to escalate.
For instance, when Starbucks sends a mail stating about the Happy Hour starting on a Thursday afternoon, it's more likely to get people flocking to grab their favourite coffee. That's how you nail your timing with your emails. Not to be missed, they mentioned about the Happy Hour in the subject line: "See you at Starbucks® Happy Hour"
Being concise is the key
Email inboxes are not exactly the place where people take their own sweet time to gaze at things. We have museums for that. Inboxes are scanned very quickly while the recipients' eyes search for any relevant information. By relevant, I mean educating, entertaining, and enticing. Remember, your subject line has to be concise, targeted and to-the-point.
The more concise you keep your subject line, the higher chance it has to be clicked on. If the email is not an elusive one, try keeping the subject line short and simple as much as possible. While creating the subject line ask yourself the question, "How would my recipients be benefited from this email?" When you identify the benefits, make sure you feature them in your subject line clearly. If you still can't get your head around this, then you can use Pardot email templates or even seek professional guidance from a Marketo certified associate.
Here is an example from HotelTonight with the subject line, "Your HT Pro concierge is now available!" 
Make it Action-packed
Subject lines and calls-to-action have one thing in common. They both leverage strong language to make people click. Hence, you should place your best bet on both. It has been observed that subject lines starting with action verbs appeal a lot more and have higher open rates. If you have a verb at the beginning of your email, it uplifts the effect altogether. If you have a hard time figuring out the perfect subject lines for your email marketing campaign, you can always take assistance from a Mailchimp email expert and Salesforce marketing cloud email specialist. They are really good at it.
Urgency and excitement: the two primary emotions behind opening an email are triggered well by having the action-oriented verbs at the beginning of your email subject line. For instance, in the email mentioned below, the subject line says, "Refresh your project with our summertime footage." Imagine how bland it would have looked if it rather said, "Here are some summertime footage for your project."
Wrapping Up
Well, your email subject line might just be one sentence or not even a complete sentence in most cases, but it decides the fate of your email. No matter how perfectly the entire email is crafted, if the subject line fails to click to the recipient, your email won't get any either. Hence, keep the points mentioned above in mind while creating the next email marketing campaign.
About the author:
Kevin George is the Head of Marketing at Email Uplers, one of the largest Email Templates production company which specializes in converting PSD to email templates. He loves gadgets, bikes, jazz, and breathes 'email marketing'. He is a brand magician who loves to engage and share insights with fellow marketers.
Follow us: