Running a business on your own is challenging. Fortunately, there are new technologies that are always on the rise, helping businesses to provide better service for their customers.
However, the rise of technology also means that you have to secure your data and ensure your business' security online. This is because, unfortunately, technology can also be used for cybercrimes that could negatively impact your business.
That said, even small businesses should consider getting reliable IT support for their security. With this, business owners can sleep soundly at night as IT support service providers can guard their data 24/7.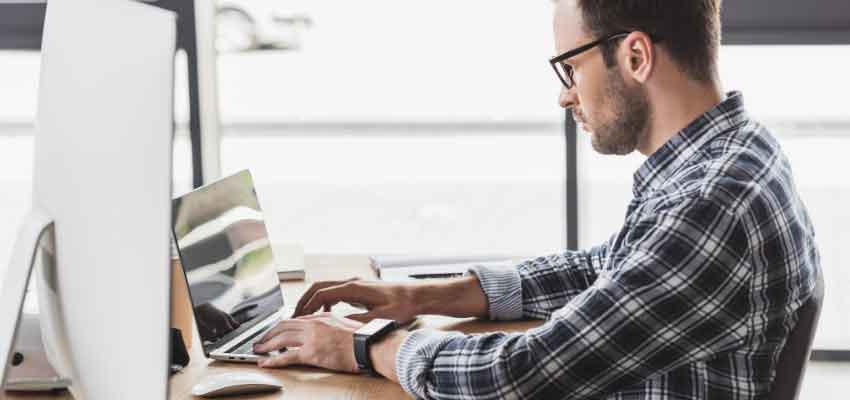 In addition to that, IT support can also help with keeping viruses, malware, and other cyberattacks at bay. Thus, small business owners won't have to worry about their software, emails, devices, and files getting corrupted.
But, a team of IT experts can do more than just that. In fact, they can even help your business to succeed. Here's how.
Establish Trust
When you have an IT support team, your data is secured. This is an important requirement, especially for business establishments all across Nevada. According to seasoned providers of IT services in Las Vegas, this also means that your customers' pieces of private information are secured too. Thus, they won't worry about data breaches, identity theft, or anything that involves their data.
As a result, you can gain their trust more. And when you do, needless to say, you can gain and keep your loyal customers. This means more profit and leads for your business. You might not notice it at first but this will greatly affect your business over time.
Data Management
Speaking of data, as your business grows, the amount of data, documents, and other files that you need to deal with also grow in number. And you need to store them properly to prevent identity theft and other legal issues that could arise if they got leaked.
However, storing physical copies of them can be a bit risky. Fortunately, if you have reliable IT support, you can store and manage them easily without worrying about data breaches. They can help secure cloud storage for you and even protect your files from cyberattackers.
Save Time
Probably the best part of having IT support for your business is that you can save more time. By now, you probably know how challenging it is to run a business and how precious time is for entrepreneurs. Once you become a business owner, you'll surely be aware and give more value every second on the clock.
Luckily, IT support teams can also help you with saving time. Because their services can make things a lot more convenient for you and your employees by automating nearly everything, you'll be able to save more time, which allows you to focus your attention on other important things too.
Better Service
And speaking of automation, convenience, and faster turnaround time, IT support also helps with improving your services. Because you won't have to make your clients wait before you could attend to their concerns, they'll be able to experience better customer service. And because of that, your customers will become more satisfied with your offers, affecting their purchase decisions as time goes along. In this way, your sales performance will improve.
Tech Assistance
Truth be told, not all of us have enough knowledge of software, computers, and all things related to technology. And without IT support, it would be hard for you or your employees to fix any IT-related issues right away, which could lead to customer dissatisfaction or other worse problems that could affect your business.
But, with IT support, you'll have access to tech assistance 24/7. You can also expect issues to be solved right away, so your business flow and your customers will not get affected.
Fewer Expenses
Many small business owners overlook IT support because they feel worried about the expenses. True enough, no It service comes for free. But, they can help you save more money in the long run.
Because by outsourcing a team of It experts, you won't have to pay them a salary. Instead, you just need to pay a monthly fee for their services. Plus, you won't need to fret much about the costs for their equipment, benefits, days off, healthcare, and other employee-related expenses. Despite that, you can still enjoy quality service.
As a result, you can save more money, which you can use for other purposes that will also help with the growth of your business.
There's no denying how hard running a business is. But, there are ways to make things a bit easier, such as outsourcing a team of IT experts who can keep your business safe while helping you to succeed.
Follow us: