There is a wide range of SaaS services available on the market, which even entrepreneurs and small companies can afford in order to attract potential customers and increase sales.
What is SaaS?
SaaS stands for Software as a Service. To put it simply, it is any service for Internet users. "Google Drive", Facebook, Viber, Office 365 are typical examples of SaaS products.
Why are SaaS Marketing Tools so popular?
The SaaS business model has continued to gain momentum since 2010. The market for cloud-based SaaS solutions is expected to reach over $60 billion by 2023.
Moreover, SaaS marketing will also grow. So if you want to stand out from other companies, you need to apply new tools to make your product more successful. It's also important to pick your marketing toolkit that fits your needs.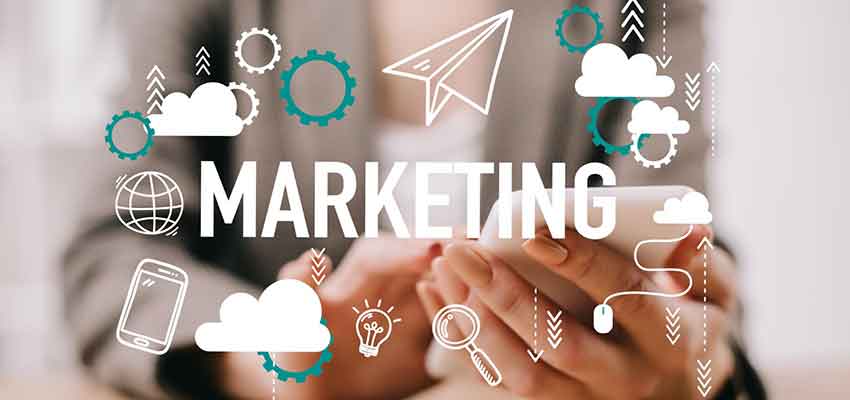 In this article, we'll present the 8 best services for SaaS marketing that can help improve team effectiveness, improve your customer communication, and solve specific problems.


HR Cloud is a leading provider of proven HR solutions, including recruiting, onboarding, employee communications & engagement, and rewards & recognition. Our user-friendly software increases employee productivity, delivers time and cost savings, and minimizes compliance risk.
HR Cloud's Workmates is an employee engagement software.
Workmates has a long list of features that make it ideal for increasing efficiency in your business. Workmates enhance interaction and involvement in a fun, conventional way that your employees would enjoy, whether it's sharing GIFs, photographs of staff, engaging surveys, and more. Workmates has an intuitive, effective, and user-friendly dashboard, which makes it easy to use, and available to everyone. Not only is Workmates an efficient stand-alone software, it supports third-party integrations. Currently, Workmates is integrated with ADP, Zoom, Office 365, and many more. One of the more prominent features of Workmates include:
Kudos: This feature greatly improves employee productivity, and engagement by offering the ability to send virtual high fives rewarding their achievements.
Rewards: Employee recognition is extremely important, and with Rewards, employees can earn points that can be redeemed for gift and virtual cards and other goods.
Check them out at www.hrcloud.com
It's probably not the tool you'd be thinking about when it comes to the marketing tools and platforms you plan to implement for your remote team, but it's definitely one that you shouldn't go without. If you are managing a remote marketing team, the best way to ensure success is by managing asynchronously and Complish is your tool to do it.
With Complish:
lmprove visibility & add accountability with Check-ins
Align your team to company objectives with Goals
Have fewer, better meetings with Discussions
Get started 😃 Create your first async meeting discussion!
Antavo is an API-centric and no-code loyalty technology provider that builds comprehensive, enterprise-grade loyalty programs to foster brand love and change customer behavior for brands, retailers, and shopping malls. With a scalable and holistic loyalty logic, Antavo supercharges the marketing strategy of omnichannel and eCommerce companies and delivers a next-level shopping experience with best-in-class in-store capabilities.
As a Gartner and Forrester-listed 'pure-play' loyalty service provider, Antavo is characterized by its strong emphasis on a robust, yet sophisticated loyalty technology. As a true innovator, the company is not only developing new features for its software but also developing hardware solutions to bring the loyalty experience to the retail space.
Thanks to the API layer, Antavo has an easy and seamless integration into enterprise solutions. Its technology offers a rich set of features for consistent management of all dimensions of an advanced loyalty program. Customers can freely structure their own program, manage membership categories, provision benefits, add gamification and non-transactional elements, ensure return on investment and ultimately increase customer lifetime value.
Finteza
Finteza is an advanced tool for analyzing your products, providing access to more than just standard reports. The service is designed for those who want to analyze the quality of traffic as well as deeply study the target audience, its behavior on the website to maximize sales and reduce costs.
Finteza offers a number of useful features from analysis of incoming traffic to independent website conversion optimization. The system allows you to get all the data in one place in real-time.
One of the best features of this service is the ability to assess the quality of a site's audience. It allows you to identify low-quality traffic on a per-source basis. The service quickly notifies you of any suspicious activity. You can now easily detect fake conversions and build charts on bot traffic to track the start and end of scams.
You can also create and analyze all the advertising activities on your site (any landing pages, banners, graphics, and text blocks) and manage them through a single Finteza interface. Moreover, you can create a single marketing campaign for all sites and applications connected to the system.
With a wide range of tools, Finteza allows you to customize ad targeting based on language, devices, geography, and other conditions to get the maximum benefit. For example, to show ads only to those visitors who have not made a purchase.
All data is presented in a visual and interactive form. Thanks to advanced filtering capabilities, you can easily create multi-level reports, effectively evaluate each marketing campaign, and provide results immediately to your clients or management.
Qualaroo
This service will help you understand why customers make certain decisions. You can use that data to increase conversion rates.
Qualaroo also offers the ability to create forms and surveys to collect real-time feedback about your product or service. There are many survey options you can choose from: text boxes, radio buttons, checkboxes, etc. All notifications of responses to your questions can be set up via email.
SurveyAnyplace
SurveyAnyplace is designed to create interesting surveys and interactive questionnaires that help attract users. This tool is one of the best alternatives to SurveyMonkey with the same services (plus some new features that allow you to explore your target audience in more detail).
Filling out questionnaires or surveys is more like a game due to the use of emoticons, various drawings, GIF images. Moreover, the survey or questionnaire can be adapted to almost any device and embedded on the website, in any application, or on your Facebook page in a few minutes.
SurveyAnyplace stores all data together and uses data visualization tools to produce a detailed analysis that is easy to download in PDF.
Moosend
Moosend is one of the best mass email services that includes advanced analytics, marketing automation features, and many other useful options. The service has an intuitive and simple interface that makes it easy to create sales funnels, lists, build sequences, and automatically schedule emails to be sent at set times.
The newsletter generation process is so simple that it doesn't take much time or expertise to create great content for your customers. 
Moosend also presents a large number of tools that allow you to check whether an email has been opened or not and track interactions. The Heatmap feature allows you to analyze where emails were opened.
The best thing about this service is the ability to customize and add your brand to newsletters without too much trouble.
Hunter is a useful SaaS service for finding available email addresses by the names of the people or companies they work for. It provides 50 searches per month for free.
A paid subscription allows you to increase the number of searches to 50,000 per month, export their results in CSV format, and connect up to 20 Gmail accounts to send cold emails using Hunter Campaigns.
The advantage of the service is that it does not use third-party databases and does not show emails that are already available to everyone. 
Hunter also includes other useful features such as email availability checks, email tracking, bulk features, technical searches, and more.
Better Proposals
Better Proposals is an online service that allows you to create a professional, well-formatted, and modern online proposal in minutes with authentic digital signatures, payment features (PayPal, Stripe, GoCardless), and other third-party integrations.
All commercial offers made with Better Proposals and posted online are tracked and usually have a high conversion rate. You can see when an offer is opened, downloaded, or redirected for further work. You can also receive email notifications when someone views your file or makes a payment online.
SE Ranking
SE Ranking offers a huge set of useful tools on one platform for companies of all business models and sizes. It's great for business owners, digital agencies, and SEO experts, and has a user-friendly and easy-to-understand interface.
SE Ranking is known for its 100% accurate site position checking, which covers all major search engines, locations, and devices, including Google Maps and YouTube.
The service provides detailed information about your traffic and visibility in search results, so you can make changes in time to optimize your SEO strategy if necessary.
In addition, SE Ranking allows you to perform a full site audit, identify weaknesses, and get recommendations for each problem. You can also take advantage of many other useful features, including site change tracking, keyword clustering, backlink analysis, promotion plan, White Label, and more.
SocialPilot
With SocialPilot, you can schedule publications and analyze SMM activities at the click of a button. It saves much of your time.
The service gives you the ability to connect and manage multiple social media accounts.
One of its advantages is the ability to manage all your Facebook ads within one platform. You can also connect your TikTok account and add reminders to post videos to your profile. Overall, this is a very handy and useful tool for business owners and Internet marketers.
EngageBay is a powerful marketing automation tool with integrated CRM. This all-in-one marketing solution provides a suite of tools that enables solopreneurs and small business owners to communicate with customers more effectively. Essentially, it does most of what HubSpot can do but it charges very little for the whole package.
You can use EngageBay to track and increase sales, improve your brand awareness across online channels, and nurture customer engagement and loyalty.
EngageBay is designed for small business owners who want better marketing without all the headaches of complex software. This SaaS product was launched in 2017 to great reviews — it relieves the stress of juggling several tools by providing one integrated solution for lead generation, email marketing, landing pages, social media ads, video marketing, Live Chat, SMS & in-app calling, and more.
EngageBay is simple enough for beginners but robust enough to handle the needs of serious marketers. It goes perfect if you are looking for an all-in-one solution or want to manage your business without the need of a dozen different tools.
Printful Pro
Printful is an on-demand printing and fulfillment company that helps people turn their ideas into brands and products. Anyone can create an ecommerce store through Printful integrations as well as create designs for Printful products and sell them online. As the fulfillment company provides the products and shipping, customers mainly focus on maintaining their stores and creating custom clothing designs. To make product design accessible to everyone, Printful offers a website based design maker.
Printful Pro is a package of SaaS tools for ecommerce store owners and other clients that are doing business with Printful. Currently, the subscription to Printful Pro includes features for removing image background, creating marketing materials, as well as gives access to a library of premium images, keyword scout for Etsy, and more.
Previously, online store owners turned to outsourced tools for these solutions, but with this SaaS package, existing and new ecommerce store owners have a solution that solves the design aspect problem.
DevSkiller specializes in realistic developer testing for tech candidates during recruitment. Usually developer skills are tested using algorithmic puzzles, but DevSkiller uses an automated screening tool to challenge developers with realistic work challenges. The automated screening saves recruiters countless hours of tech interviews and allows the candidates to demonstrate their real development skills.
Conclusion
Using successful SaaS solutions for marketing allows you to better understand your target audience and choose the right channels to attract potential customers. With the above-mentioned tools, you can improve the quality of customer service, reduce costs, and develop your business more effectively.
Follow us: