Get Response is an Easy-to-use email marketing platform,'   Send forth email newsletters, campaigns, online surveys, and autoresponders for follow-up. It is indeed a popular app in the Business & Commerce category with a 'free sign up' feature. There are approximately 100 GetResponse alternatives available in different platforms, including Online / Web-based, Windows, SaaS, Mac, and Self-Hosted alternatives.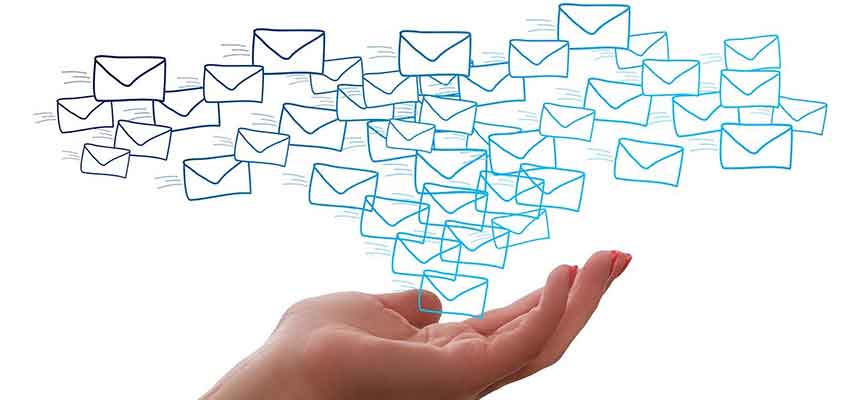 Get Response offers four different plans. The Basic plan is $15 per month, while the Plus plan costs $49 per month and the Professional plan costs $99 per month. All of this is for a 1,000-person contact list. The Basic plan starts at $65 per month, the Plus plan at $95 per month, and the Professional plan at $165 per month if you need up to 10,000 contacts. If you have up to 100,000 contacts, the Professional plan will cost $580 per month. Custom pricing is available for the Max plan. Let's read about the Alternatives to Get Response in detail now:
EngageBay's Sales, Marketing, and Support bays are accessible as a subscription for $8.99 a month per user. While this doesn't include all of the features that a company would need to get the most out of a product like this, it's a great starting point. Remember that they also have a free subscription where you may test with email marketing, autoresponders, and other services. EngageBay is a fantastic option for new companies looking for more services at a lower cost. It's very effective for marketing automation, so if your marketing department requires a one-stop shop, this could be the answer for them.
Advantages:
You will have free access to a helpdesk and live-chat features.
There are SMS marketing options available.
You have a lot of freedom to select and choose whatever features you want to include in your platform.
Disadvantages:
Their native integration list needs to be improved.
Your emails and contacts are limited to 1000 on the free plan.
Pipeliner CRM's sales-friendly design drives better user engagement. Users can quickly understand the situation thanks to its consistent navigation and visual approach, leading to high adoption rates and quicker ROI. Additionally, users could simply adapt what they see in order to customize the system. Pipeliner's administration backend is also captivating and easy to use, with drag-and-drop, in-line editing, and other non-technical capabilities. Pipeliner also contains the industry-leading Mobile CRM app. All of the features are included in a single plan for one low price: $35 per month for each user, payable annually. There is no option to pay on a monthly basis. This makes signing up for Pipeliner CRM a breeze because you don't have to figure out what features you'll need ahead of time. As a result, it's a fantastic alternative to Get Response.
Advantages:
Within minutes, Pipeliner adjusts to a company's sales process stages. Drag and drop sales prospects from one stage to the next, track and evaluate them, and get a quick picture of your business.
Instantly see how your salespeople are performing based on the KPIs you choose to be essential to your company. The graph view can also be used to compare people or sales units.
With our mobile app, you can use Pipeliner on the go.
Disadvantages:
Security is lax.
Custom reports remain limited.
The Android app could use a refresh.
Jon. V. Ferrara, well known as the co-founder of the well-known Goldmine CRM system, is the mastermind behind Nimble. Nimble, unlike Goldmine, runs in a web browser rather than on a native platform, and it aims to go beyond traditional contact management by allowing users to uncover previously unknown information about prospects through a "smart contacts" app and incorporating social media data directly into the CRM. Nimble has a straightforward price structure, with only one plan (the 'Business' plan) offered. If you pay monthly, it costs $25 per month, or $19 per month if you pay for a year in advance.
Advantages:
With Nimble, you could search across all of your social channels at once send texts from all of them in one spot.
Find and engage targeted leads on social networks, and import them into Nimble to begin social nurturing.
While researching, use the Nimble smart contacts app to see live contact profiles.
Disadvantages:
The mobile app is extremely limited.
Data and analytics customization is limited.
Thryv is an all-in-one business management solution for small enterprises, aimed to assist them with critical business operations. Business owners may use Thryv to grow their online presence, boost client relationships, and automate payment processing. An integrated CRM system, appointment scheduling, billing and invoicing, contact management, marketing automation, reputation management, social media management, and automatic reminders are just a few of the features available. Thryv's website does not really have a pricing structure. This is due to the fact that now it provides customised rates depending on the size and model of your company. Thryv also provides a support team that is 24/7 available. So, if you have any risks that might cause harm, all you have to do is contact them, and they will reply as soon as possible. It is overall a good alternative to Get Response.
Advantages:
Ratings and reviews, online presence, and accurate search results can all help us find you online.
Receive reminders, send SMS and emails, and schedule appointments with precision and flexibility.
Pay you promptly, obtain instant receipts, know it's safe and secure, and decide how to pay.
Disadvantages:
The Thryv software does not really have a fixed price on their website, despite seeming to be less expensive than that of the competition.
Currently, Thryv primarily works with companies in the United States; however, they hope to expand their services to companies outside of the United States in the near future.
Follow us: