Data is one of the most valued assets in every business. Whether you are referring to customer-related data or business patents, they are big data and must be properly guarded. This is one of the reasons why businesses use data recovery software to protect themselves from awkward data losses caused by errors such as disk corruption. 
However, with the increasing invention and research on disk capability, a substantial decrease in disk failure rate is on the rise. But this does not mean that businesses should take risks with key data. There is therefore still more need for data protection with backup systems just to avoid driving your business to such compromising situations.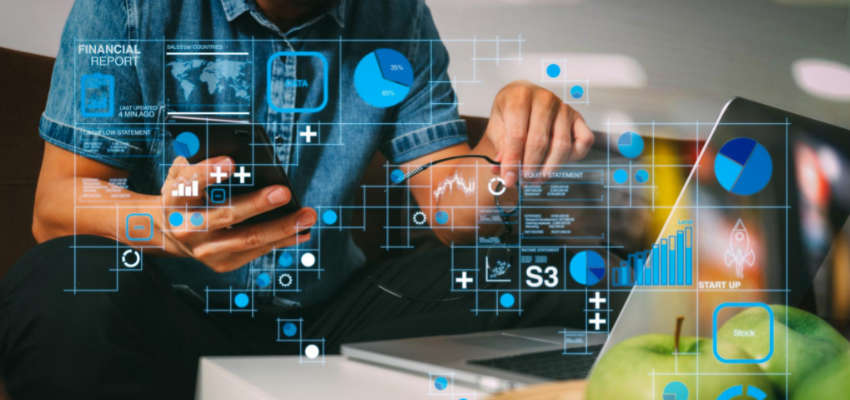 We will not be able to complete the "Best Data Recovery Software For Business" equation without mentioning Disk Drill by CleverFiles. It clearly wins against many other hard drive repair software for business. If you want to learn more about hard drive failure and reasons for the different failures, continue reading this article. You can also get more details about some of the commonly used software to recover files from a corrupted memory card using software here. These articles will help you learn some of the market tricks businesses use to secure data. 
But first things first, let us take you through the list of best data recovery software for business use. In this article, you find sufficient details about some of the best recovery software for business. Feel free to try any of these tools in your business.
1. Best Overall: Disk Drill
Disk Drill has become an all time winner when it comes to all forms of data recovery. Built by Cleverfiles, this data recovery software stands out among the crowded software market due to its unique features. Businesses and professionals use this software when needed such as disk repair, data recovery, partition recovery etc.
Other than being very intuitive with a user-friendly interface, the software also comes with features that support robust data recovery operations such as quick and deep scans. This ensures that disk repairs are not just done on surface features but rather deeper corrective measures are implemented. Businesses need these features to ensure they are full-proofed against data loss.
In addition, it comes with the ability to recover several file formats and works on various storage devices. Besides, no IT skills are required to operate the software at any stage. You simply need to press the recover button and you will be on the easy data recovery path.
Some of the scenarios you will easily navigate with Disk Drill include virus attack, system failures, software issues, hardware problems, accidental deletion, and hard drive corruption among many other related problems.
Some of the other features that make it the go-to software for business include disk monitoring, hard drive cleanup, and data backup. With these unique features, you will equally become a pro as you learn a lot of stuff about data recovery. If you are facing data issues with your business, download and install this software today and change the story for your team and business. 
Pros
Supports multiple file formats
Easy to use interface
Deep scanning for all lost files
Free version available
Cons
2. Most Adaptable: Recuva 
Recuva is easy-to-use data recovery software for businesses to use. It is also one of the most economical in this list. It puts more emphasis on the speed and efficiency of data recovery and can recover any file type. The fact that you can use Recuva even without installation makes it one of the most adaptable solutions for business.
Pros 
Deletes sensitive files
User-friendly interface
Free plan available
Available in 30 languages
Cons 
Limited photo recovery options
Mac is not supported
3. Best Disk Usage: WinDirStat
Like we said already, there are several problems associated with hard disks or other forms of storage devices. Similarly, there are several forms of data available for businesses. You must therefore have proper understanding of the storage device and data involved before venturing into the data recovery process.
Ideally, you will get very little features to recover lost data or even to view the data stored in your drive. WinDirStat comes with powerful features that will help you view your files with its unique usage statistics viewer. The feature has a treemap-view representing each file. The files are represented in the form of colored rectangles. The areas of the rectangles are proportional to the sizes of the file stored.
4. Best Disk Wipe Tool: DBAN
Data recovery can be tricky for many scenarios especially when you have tried several alternatives to get back your files but still can't. The painful truth is that not all the hard drives are repairable. This is because physical damages in particular are not very easy to repair. If you are dealing with a physically damaged hard drive, you may want to care more about the privacy of your data as opposed to recovering them or repairing the disk.
Performing a complete disk wipe will help you clear all your files to keep them from the face of any public vie or unintended access. If you want to recover corrupted SD or to make them more accessible, moving all your data into different devices helps to secure them while you perform a safe wipe. This is exactly where DBAN comes in and it never disappoints.
5. Best Partition Manager: GParted
Proper partition management gives you the freedom to adequately and efficiently use your disk space with enhanced data security. GParted helps you edit graphical partitions. Other tasks you can easily perform with this tool include copy, move, or resize partitions. Do not be scared of the range of actions possible as the software will not permit any loss of data, nor will it corrupt your files.
On the other hand, if you only want to shrink your disk partitions to create more space or create backup for your files, DParted is your best choice.
6. Best for Older Computers: SpinRite
Don't be surprised to see SpinRite in our best software list, a data tool released in 2004. SpinRite data recovery in business is the best disk repair tool for older computers. Businesses using older computers can easily use it to scan any computer. The software also supports many operating systems including Linux and Mac.
Follow us: