The average business owner works hard to reach a wider audience online. The more people that know about your products/services, the easier it will be to grow your bottom line. There are so many different ways you can grow brand awareness. Perhaps the best way to showcase your brand to a new audience is by using influencer marketing. Studies show that over 49% of modern consumers look to popular social media influencers for recommendations on new products/services they should purchase.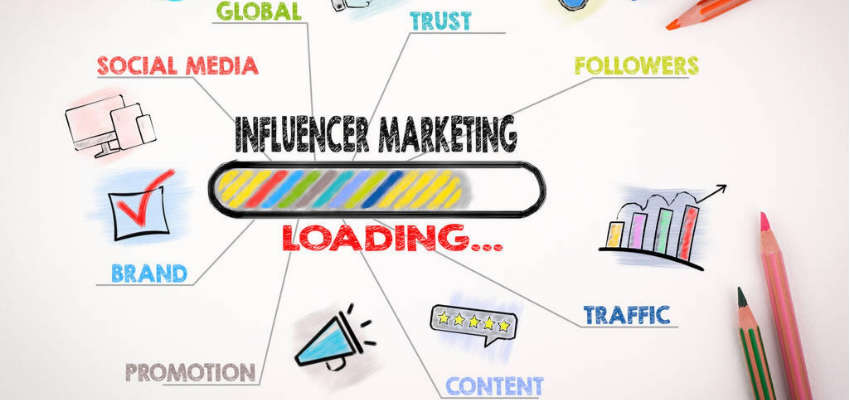 If you are having a hard time getting the results from content or social media marketing campaigns, then it is time to think about embracing the power of influencer marketing. Here are some things you need to consider when attempting to build a successful marketing strategy around influencers.
Get To Know Your Target Audience
Before you embark on an influencer marketing campaign, you need to get an idea of who you are trying to inform about your products/services. Knowing about your target demographic is crucial when trying to choose the right influencer to work with. Once you have an idea of who you are trying to target, you can dig a bit deeper and find out what type of influencers these people typically follow.
Some business owners make the mistake of rushing through the influencer selection process. In most cases, this will lead to lackluster results. The last thing you want is to spend tons of money on influencer marketing that doesn't reach your target demographic. Instead of rushing through this research phase of your influencer marketing campaign, you need to do your homework. While finding the right influencer might be time-consuming, it is well worth the effort invested.
Choosing the Type of Influencer Marketing Strategy You Want To Use
Once you start to get an idea of the type of influencers you want to use, you need to start contemplating how you want to use these social media personalities. Luckily, there are tons of different influencer marketing strategies you can use to spark the interest of modern consumers.
Product Giveaways Are Effective
Modern consumers love receiving free products from businesses they like. If you want to reel in a plethora of sales leads, then you need to think about using product giveaways in your influencer marketing strategy. Before you implement this approach to influencer marketing, you need to make sure you have great photos of your products.
If you want to give these photos more appeal, using the Facetune before and after feature is a great idea. With this app, you can iron out any imperfections your photos may have before putting them on a social media influencer's page.
Offer Discount Codes
When trying to drive traffic to your online store with the help of influencer marketing, you need to think outside of the box. One of the best ways to utilize influencer marketing for this purpose is by offering specific discount codes. Not only will these codes allow new customers to save money on your products/services, it will also help you track where these new customers are coming from.
If you see that one influencer is bringing in far more customers, then investing more money in advertising with them is a wise move. Tracking this type of data allows you to optimize your influencer marketing campaigns.
Sponsored Content Comes in Handy
When trying to find the right social media influencer, you want to choose an influencer that is known for the type of content they create. For instance, if your audience responds better to video content, you need to find an influencer that has a popular YouTube channel.
Paying these influencers to create content about your business is referred to as sponsored content. Once the content is completed, you can use it on your social media profiles. If the video content produced by the influencer goes viral, you will see your customer base grow substantially.
Vet Influencers Before Using Them
As a business owner, you should be extremely protective of your brand. If you have decided to use influencer marketing to spread your message, choosing the right individuals to help you out is crucial. Choosing the first influencer you come across can be problematic. Failing to vet the influencer can lead to you being involved in controversy inadvertently.
You need to find out what type of reputation an influencer has before using them. Looking back at their past posts is also imperative before hiring them. Doing this can help you ensure an influencer hasn't made offensive posts in the past. The last thing you want is to inadvertently offend your audience by using the wrong influencers to market your brand. This is why you need to take the vetting process seriously.
Pitching Influencers is Not Easy
After you develop a shortlist of influencers you want to work with, you will need to pitch each one. The average social media influencer receives lots of offers from business owners in need of extending their reach. Instead of allowing your pitch to get lost in the shuffle, you need to find ways to make it stand out.
One of the first things an influencer will assess when receiving your pitch is what you are willing to pay for their services. If the amount you pitch is too low, the influencer will ignore the pitch completely. This is why you need to do some research to figure out what a competitive rate is in this industry.
If you don't have the time needed to create these pitches, you need to work with professionals who have experience with influencer marketing. These professionals will generally have connections with popular influencers, which can help you out. With their help, you can find influencers and get your message out to a new audience.
It's Time To Get To Work
There is no denying how powerful a successful influencer marketing campaign can be. By using these tips, you can create and implement an influencer marketing strategy that actually yields results.
Follow us: