ClickFunnels has been one of the best sales funnel builders to come out in the last four years or so. Given the fact that they are the category king when it comes to sales funnels, there have been many competitors who have tried to take the crown from ClickFunnels.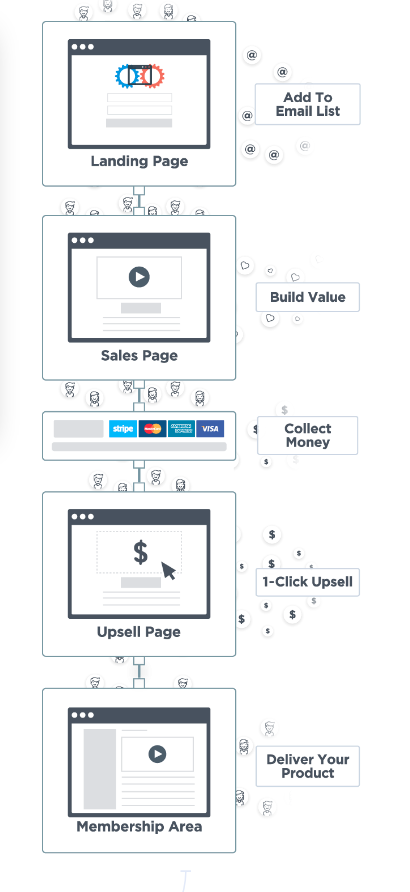 So have they succeeded? How do some of their competitors match up with the power that ClickFunnels has? All of these questions will be answered, along with a whole lot more helpful information. So be sure to keep reading on.
ClickFunnels Vs The Competition
In order to see how ClickFunnels compares to the other sales funnel software on the market, we have to take a look at what ClickFunnels offers first.
What makes ClickFunnels a fan-favorite is that they are much more than a sales funnel builder. Aside from creating landing pages and sales funnels, you can also create checkout pages, upsell pages, membership pages, download pages, and even webinar pages.
ClickFunnels also has its very own email marketing platform, now referred to as Follow-up Funnels. However, you'll have to pay much more in order to utilize Follow-up Funnels since it comes along with the higher priced ClickFunnels plan which is $297 per month.
Not everyone wants to pay almost $300 just to be able to use sales funnels and email marketing in one spot. That's where many of the ClickFunnels competitors come in. Let's take a look at what some of the other alternatives have to offer.
Kartra: The All In One Platform
Kartra is considered an all-in-one platform, and for good reason too. In fact, they come with many more features than ClickFunnels has to offer. Plus, they also added in a few more beneficial features such as helpdesks, video hosting, and even calendars for scheduling appointments.
Kartra is also a significant competitor for the value that comes along with its pricing plans. For example, their first and lowest pricing plan, which is called the Starter plan, costs $99 per month, but also comes along with every feature that Kartra offers (expect for Kartra Agency).
Compared to the ClickFunnels Platinum plan, this can save you $100 while also giving you access to many more features at the same time. There's a good reason why so many people also like Kartra, and I wouldn't be surprised if they end up passing ClickFunnels in the future.
GrooveFunnels: The Free Way To Build Funnels
GrooveFunnels is aimed at being bigger than both ClickFunnels and Kartra combined, and it just might happen. GrooveFunnels was also created by one of the owners of Kartra, so there's a lot of great experience and expertise being put into this sales funnel software.
In terms of price, GrooveFunnels has done something that has never been seen before. They currently offer free access to be able to use a few of their main features. Unlike ClickFunnels and Kartra which offer trial durations, GrooveFunnels is strictly free access where you don't even need to use a credit card.
So far, this has proven to be a highly valuable way to get more leads into their business and turn them into customers. Plus, there have also been many rave reviewers from the users of this sales funnel software.
GrooveFunnels will also offer everything that Kartra has, and even more. The most significant upgrade is their webinar platform that will allow you to create and run both live and automated webinars. Out of all of the ClickFunnels competitors, this is one that you'll want to keep your eye on, especially if you're into using software for your sales funnels and landing pages.
Thrive Themes: Combining WordPress With Sales Funnels
Thrive Themes is a unique competitor, given the fact that they are used as WordPress plugins and themes. If you already have a WordPress website that you love, then Thrive Themes just might be the perfect fit for you.
While they might not be as robust and powerful as many of the other sales funnel software tools on this page, they are certainly one of the least-expensive options coming in at around $20 per month.
Whether you want to create lead generation pages, membership pages, webinar sign-up pages, and much more, Thrive Themes can help you with that. One thing to consider with Thrive Themes is that you will need your own hosting and WordPress website. Compared to the other software tools, you won't need any of that, and they can usually handle much larger quantities of traffic.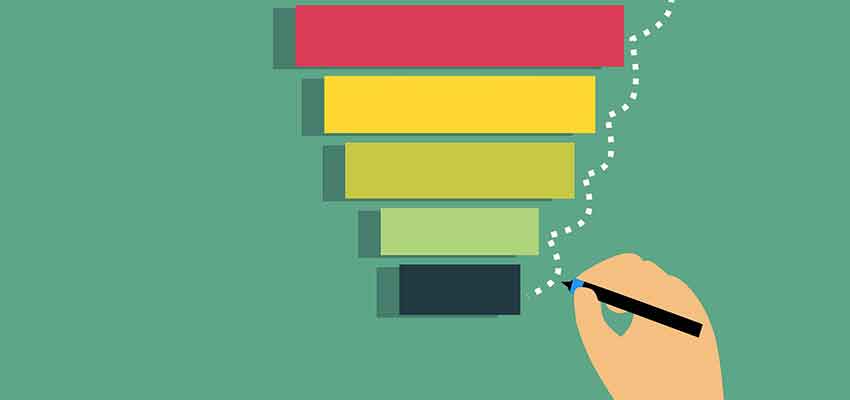 Final Thoughts
The sales funnels builder that you choose will ultimately be your decision. However, when you make that decision, make sure that you keep these specific topics in mind.
The Pricing Of The Software
How much does it cost, and do you have to pay monthly or is there some type of one-time payment deal? Depending on where you are in your business, the price can be a pretty big deal or it just might not be a big deal at all if you're investing thousands of dollars every day.
The Features Of The Software
It's important that a landing page or sales funnel software comes with the features that you need. So just because a software has the most amount of features, doesn't mean that you'll be using all of them in the first place.
That's why trials are so important, as they allow you to take the specific software for a test drive before you actually start paying any money.
All in all, make sure that you pick the right software that works for you. Don't worry, there's no pressure either, except for the fact that your entire online business will rely on it. Choose wisely!
Follow us: