If you are a business owner, then you employ a variety of software to help run that business efficiently. This is known as your Enterprise Resource Planning (ERP) software. However, are you yet to make the step of taking that software to the cloud?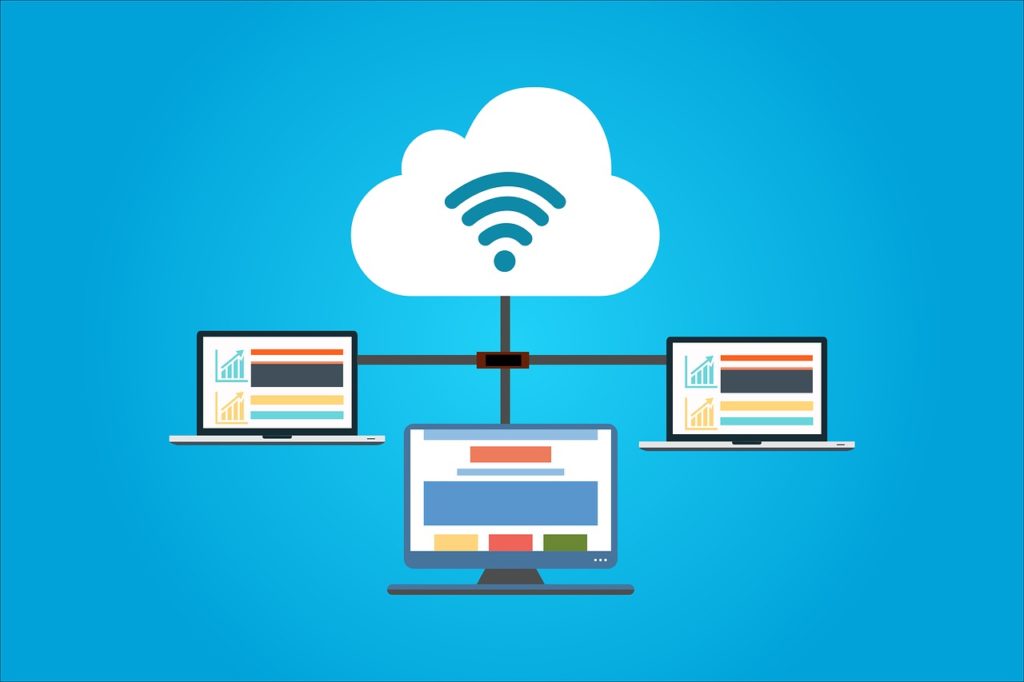 Until recently, it was commonplace for businesses of all sizes to maintain their ERP software on-premises, that is, within in-house computers and servers. Payment featured a one-off license fee, and any additional services were costed accordingly. 
Cloud-based ERP software, in contrast, is hosted on the servers of the particular vendor the business chooses to use. This is, of course, off-site, and can be accessed anytime anywhere via a web browser.
With that in mind, what are the reasons why all manner of business owners are moving their ERP software off-premises and to the cloud? What are the inherent benefits?
Cost
The bottom line is always the bottom line, and the fact is that done right, cloud-based services not only offer a more cost-effective solution, they can also offer a more plannable cost, meaning that the price is not likely to change dramatically unlike with in-house software which may require all manner of updates, fixes, or training offerings. The other major advantage of cloud-based systems is that they do not entail the up-front cost of an in-house solution, which requires a large amount of hardware, and the initial, albeit one-off, license fee. For start-ups, this is usually a dealbreaker.
Functionality issues
This is a straightforward consideration. By their very nature, cloud-based services are accessible via a web browser from anywhere there is wifi access. The flexibility this affords, with employees working from home or able to access important data whilst out of the office, has also further facilitated online document management systems. In-house systems often do have the capability of being accessed remotely, but this usually entails third-party intervention, and of course additional cost.
Security
Some may state that this is exactly the reason why businesses shouldn't use cloud software, as it takes intellectual property off-site, and therefore opens up the business to any number of digital hazards. In fact, cloud-based systems tend to offer a greater layer of security. That is because most cloud systems use a combination of security layers which make it exceedingly difficult to illegally access information. 
"Encrypted data, multi-layered passwords and two-factor authentication processes, which are increasingly involving biometrics, are all now commonly used, which in most cases are several levels above any security measures used in on-premises systems," enthuses Michael Rogier, a project manager at Revieweal and Best Writing Services.
There is one more consideration here. Businesses that use an on-premises ERP software must take the key step of having a back-up server in an off-site location, in case of a fire or other such destructive event should destroy the premises. With cloud-based software, this is of course unnecessary.
Scalability
One of the issues surrounding traditional on-premises ERP software was that in the situation where a business grew, it was usually the case that the software would become unable to withstand the increasing demands placed upon it. It those cases, new software was required which was costly, and involved a huge infrastructural overhaul with all the training that would go along with it. The cloud has no such issues, being ably suited to big data.
Connectivity
Closely linked to scale is the issue of connectivity. As a business evolves, further data sources will usually be required to be accessed and mined. In an on-premises software, this is not impossible, but is more difficult. 
"I always remind people that the cloud facilitates full integration with the Internet of Things, leading to almost boundless potential synergies and access to tools for your business," says Alan Pickering, a business blogger at Boom Essays and AustralianReviewer.
Analytics
Similarly, the data capture capacity of the cloud has seen businesses rush to access its potential, using this increased business intelligence data to build more efficient processes. 
Still not convinced?
It may be that you are still unsure whether moving your business's software systems to the cloud is the right thing to do. Today there are also hybrid options available which would see a cloud-based system continue to be hosted on your company's private server, yet with full integrative capabilities with the existing ERP software, which may act as a suitable compromise to those with reservations.
The fact is, every business must weigh up the pros and cons of moving their ERP software to the cloud. Each business requires different software integration, but always remember what will be needed up the road as well as what is necessary now. Thorough research is always recommended before making such a move, and there are a number of different options available which means the service can be really tailored to your needs, as well as your costs.
About the author:
Content editor Aimee Laurence can be found at Term Paper Service and State Of Writing, where she is involved in education and onboarding of new employees. Aimee also manages blog content at Urgent Assignment Writing.