Marketing has always been one of the most important business assets. No company can reach success on the market or experience significant growth without effective marketing strategies. This is especially true for large companies that dominate the market today. Overcoming competitors and ensuring customer loyalty is no easy feat to accomplish. Many people believe that big companies are successful because they have an abundance of resources to spend on every relevant business aspect.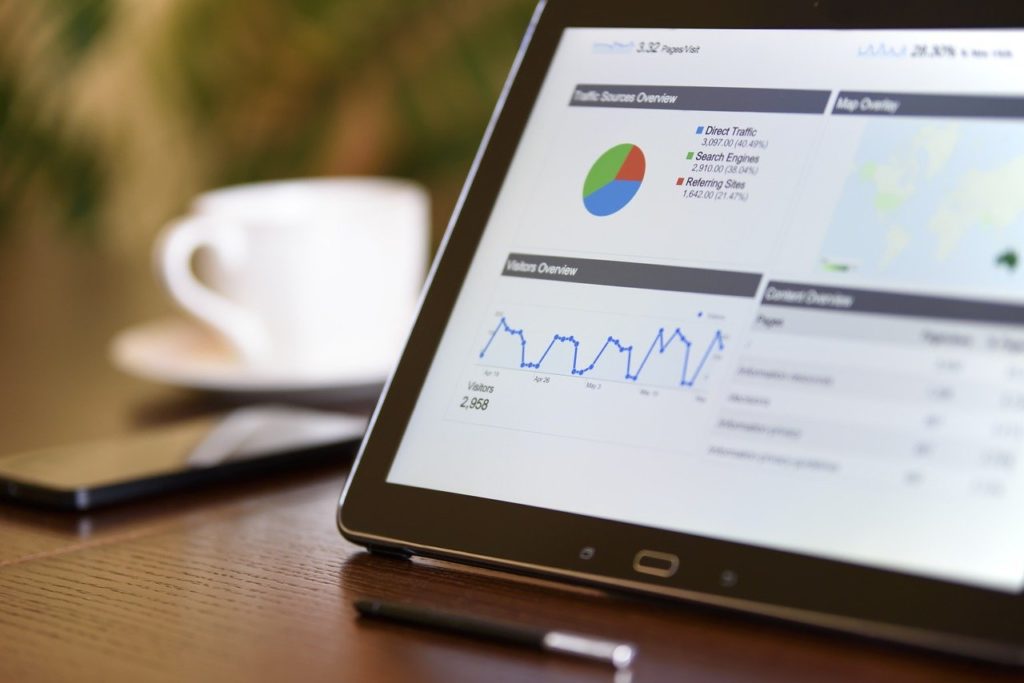 However, even those giants were once small and just starting to make a name for them. One of the key factors that allow big companies to stay on the top is the fact that they adapt to market changes effectively. They won't hesitate to explore new technologies and they will try out various marketing strategies before they find an ideal approach. With that in mind, here are a few ways big companies use modern marketing tactics.
Investing in research
Nowadays, the market is quite prone to sudden changes. The entire landscape can shift in one direction or another and practically overnight. Being able to predict these changes, as well as adjust to them efficiently is the key to remaining both competitive and relevant in the market. New market trends arise regularly and alongside new technologies, they influence consumer behavior and their purchasing decisions in many ways.
That's why big companies invest in market research. There isn't a marketing solution that can be called one-size-fits-all. Every company has a different approach and everyone has something unique up their sleeve. Whether its big data analysis or good old market research, every big company is on the lookout for relevant information regarding market trends, consumer preferences and competitors, among other things. Without such information, companies cannot change their marketing strategies or tactics fast enough to make the best out of upcoming trends.
Leveraging any means possible
No company can succeed by not improving their efforts. Anyone who stays in the dark will soon become obsolete. Modern technology and market trends dictate how companies and even entire industries operate today. A good example of this is essential oilfield equipment being available to O&G companies via e-commerce channels. As powerful as traditional means of operating actually are, even the most traditional of industries must start adopting new technologies sooner or later.
Big companies know how to use any means possible available to them to make the most out of modern marketing tactics. Being where your customers are is essential for success. That's why approaches, such as omnichannel marketing, were developed, to begin with. Being at every point of sale throughout the entire buyer's journey is one of the surest ways to not just ensure but hold consumer interest and engagement.
The power of content
Content dominates the marketing world even today, which is exactly why it's considered king. The main reason content is among the most effective marketing strategies is that it provides consumers with value. Content can inform, educate and entertain consumers and all of that ensures engagement. Big companies know all too well that content is their main asset when it comes to acquiring as many customers as possible. However, it's about how big companies utilize content marketing that matters. As a matter of fact, content must always be original and of top-quality.
What's more, it must be highly relevant to consumers. In addition, content must be constantly repurposed and reformed to suit audiences needs. As an example, an old article regarding a specific topic can be repurposed for new generations and reformed into a video or a podcast to suit modern needs. That way big companies don't have to reinvent the wheel every time there's a new campaign. Instead, they can use old content for new purposes and portray it in a new light.
Turning customers into ambassadors
Nowadays, anything big companies do or say is taken with a grain of salt. The main reason is that consumers have lost their trust in corporations and that trust is quite difficult to gain back. Whatever marketing tactic big companies may use may not be as effective as it could be, except for one. By doing good deeds, big companies let customers speak on their behalf.
Word-of-mouth marketing can sway even the most unwavering consumer there is. The way they get brand ambassadors is by providing an exceptional customer experience, provide customers with top-quality products or services and by being transparent, as well as environmentally aware. Catering to consumer expectations is challenging but it's also a marketing tactic that really works today.
Big companies can change their approach so that they can not only meet but also exceed consumer needs and expectations. That way, they encourage positive reviews, referrals and word-of-mouth recommendations that will positively impact their reputation and encourage more consumers to do business with them.

Big companies know hot work the market trends in their favors. After all, they have the resources to make the most out of every strategy there is. However, it wasn't always so and even big companies had to start from scratch at one point. Now, modern marketing tactics allow them to stay at the top of their game but no matter how effective a tactic may be, it's meaningless unless you know how to use it properly.
About the author:
Jacob Wilson is a business consultant, and an organizational psychologist, based in Brisbane. Passionate about marketing, social networks, and business in general. In his spare time, he writes a lot about new business strategies and digital marketing for Bizzmark blog.
Follow us: