Millions of products and services are available for you to buy online. If you are one of the business owners, you surely are aware of the situation out there – the increasing number of competitors and sellers are offering the same product or service as you. The difference between your and the competitor's business is what determines which one gets more customers, sales, and popularity. Many factors should be kept on improving to increase the success of your business. Here are some techniques to help you achieve it.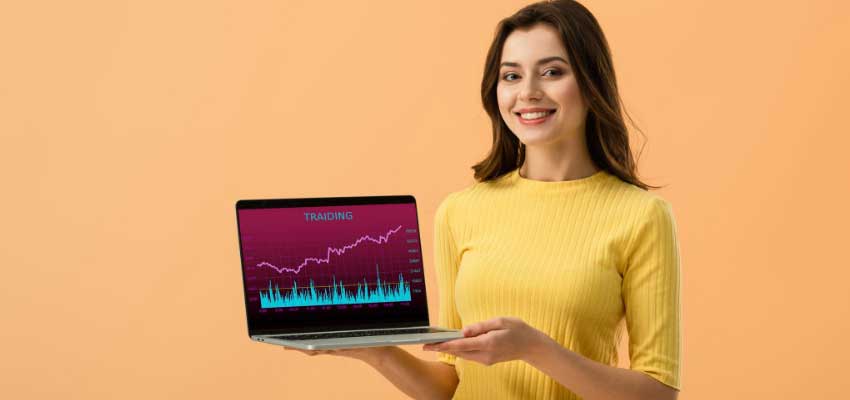 Get the Sense of the First Impression
First impressions are very important, especially when it comes to online business. It is approximate that you've got less than ten seconds to make a new website visitor to decide if they want to stick around or leave. To improve the first impression, you can pretend that you are a brand new visitor and revisit your company's website. Focus on basics that would draw your attention by visiting any other page, and see if everything fits well or some things might need to change.
Show off Customer Testimonials
customer feedback has never been more important than while running an online business. In today's social media environment, your satisfied customers can provide you with testimonials, and that might be one of the most valuable weapons in your arsenal. Satisfied customers are considerably influential, so make sure you include appealing testimonials and reviews of your most satisfied customers on some of your website pages. If you have an impressive list of happy clients, make sure everybody knows about it.
Create a Sense of Urgency
It's essential to be transparent about who you are and what you do. However, there's no rule against creating a sense of urgency to influence prospects to buy from you right away. It is proven that consumers mainly respond positively to incentives that create a sense of urgency, including time-sensitive special offers or limited-edition products. The ways you can accomplish this are as diverse, and the strategy to use largely depends on the nature of your product. Creating a sense of urgency should never be underestimated as a great way to increase online sales.
Improve Your SEO
Any company's main marketing channel is nowadays digital, with the majority of investment going on SEO. SEO stands for Search Engine Optimization-the optimization process, and it's used for improving the quality and quantity of website traffic towards a specific website or a web page using search engines. Digital marketing experts from Tailored SEO suggest that this is the main way of getting Google to notice you and helping people find you in their searches. It is strongly advised to find a professional who knows how to apply those SEO techniques to a site, whether it's brand new or an old one you're improving.
Offer Fewer Choices
Everyone would agree that offering more products is a great way to increase sales. However, this might not be completely true, in fact, a greater variety of choices is shown to lead to indecision on the part of the prospect, which in turn results in lost sales. If you have a wide range of products, it is best to restructure your site or product pages in a way that offers visitors a more simplified view. This results in reduces the possibility of overwhelming customers with dozens of different products. A presentation of your business or a product should be clear, simple, and professional.
Provide Many Payment Options
When it comes to paying for goods and services, consumers now have much more choice than ever before, and not everyone wants to use their credit cards. Everybody has their preferences now. By offering different payment options, including mobile services that are becoming increasingly popular, you're making it a lot easier for customers to spend their money on your product. It does take a lot of time and effort to optimize your website for this, but it surely is worth it all. Just remember how many times you might have given up on buying a product due to an inconvenient payment method.
Invest in Quality Product Images
Considering how important appearance is when it comes to how we perceive things and other people, it is logical spet to investing in quality product photography will have a similar effect on visitors to your site. There is a study that showed that well-presented food tastes better than sloppily plated dishes. Regardless of what you sell, make sure to include high-quality images of your product on the website. Also, try to include a wide range of photographs, shot from many different angles. For this step, it is crucial to find a dedicated and skilled photographer.
Follow up With Your Audience
Whether you have an online business selling a product, or a blog, be assured that you will benefit by asking your customers or readers what they would like to see improved or any other kind of feedback. You may send them an email, or you may even write a blog post asking for suggestions on how to improve their experience. It is all about their experience, not yours, so you have to give them a chance to tell you what they like the best. Not only will it help you figure out how you can improve your business or blog, but it will show that you care enough to value their opinion.
Run Ads
Ads are highly effective at increasing awareness of your content and improving traffic to your website. If you are already reaching customers when they search and browse on social media, you can go one step further and hit them while they're in their inboxes too. Some quick sales tips that lead to conversions while using ads include limiting your audience to only your most valuable targets and running seasonal offers. You can decrease the chances of your ads being delivered to less likely shoppers by limiting your audience to target groups according to age, sex, and other factors.
There are some more methods for improving your online business. However, the focus is on the most effective ones. This article will hopefully serve you well if you weren't sure what you could do to enhance your online marketing strategies and improve conversions and growth to your business.
About the author:
Allen Brown is a dad of 3 kids and is a keen writer covering a range of topics such as Internet marketing, SEO and more! When not writing, he's found behind a drum kit.
Follow us: