An invoice is a document that is issued by the seller to the buyer. With its help, the fact of the sale is confirmed and there are grounds for payment. Invoiced are used both for paying for goods within a country and during customs clearance of goods. Experts claim that an invoice is a really helpful thing for those who want to create an image of a reliable company. Let's have a look at in what cases it's better to use invoices and what it actually is.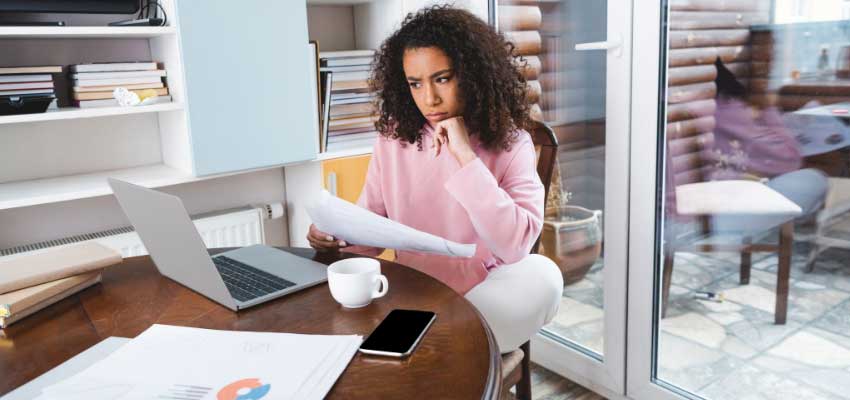 What is an invoice?
If you are engaged in sales or providing some other type of service, you definitely know what an invoice is. So, an invoice is an official document that provides all the necessary information about what you are selling (price, quantity, etc.). With the help of it, it's easy to keep everything under your control. Besides, your customers will not forget to pay if you send them invoices.
Invoicing tips
Understandably, one should know how to use such a helpful tool well. Here are several pieces of advice that can help you to utilize invoices successfully using invoice maker.
Always try to create an invoice the same day transfer of goods/services takes place
If the invoice is delayed for a week, you get your money a week later. In addition, your agreements with the client may already be forgotten. Sending an invoice quickly makes a good impression on your customer.
Prepare your invoice draft in advance to send the invoice when ready
Prepare draft invoice as early as possible. Preparing an invoice should not take more than a minute (if you know there are specialized services that can help you with it).
Make sure you send the invoice in the way your customer has chosen
It can be either an electronic invoice (e-invoice), an invoice by email if you have agreed on this, or on paper if you are not sure how the customer wants to receive the invoice. Regardless of how you send it, check it twice before sending it. Check whether the requirements of the tax services are taken into account and that the customer and invoice data are correct. If the data is wrong, you may not get your money.
You need to carefully store invoices
The entrepreneur is obliged to keep all accounting data for 7 years. An electronic archive is suitable if the data is stored in at least three places.
It's absolutely wrong to change an invoice that has already been sent
If the invoice sent was incorrect, you must send a new invoice. Otherwise, the poor image of your company will be created. Of course, you can freely correct your invoice until you send it to your client and your accountant.
Invoice management
No matter whether you are sending/receiving invoices, it's better to know how the entire procedure, from invoice creation to payment is carried out. As a rule, the process looks like this:
A seller/supplier/manufacturer etc. sends the invoice. Depending on the type of delivery selected, it will take different amounts of time for the receiver to get the document.
The receiver extracts the important information from the document (the number of goods, payment information, etc.).
All the information from an invoice is being verified and validated.
The receiver pays for the goods/services that were provided.
All the invoices sent are stored in an archive.
Invoicy.io – a great choice for those who don't want to spend too much time on paperwork
Our world is continuously developing; all spheres of human activity are being changed to make the processes easier. Nowadays, there is no need to ask your employees to prepare invoices manually. Specialized services will do it for you! Invoicy.io is one of the most useful tools for invoice creation. On the platform, there are many templates ready to be used. The interface is nice and understandable, so you won't have to spend too much time learning how to use it.
 Different colors and styles make it possible for users of this platform to make such an ordinary document literally unforgettable! Using Invoicy.io, you won't have to guess how and where to write this or that information: all the fields are in the right places already for your convenience. Not sure whether you want to use such a service? Invoicy.io offers those who try this service for the first time a free account. Quite a generous offer, isn't it? There is also a section with frequently asked questions on the site, that will help you to understand everything better.
Follow us: