Shopify platform currently stands for one of the most popular solutions for successful work in the sphere of e-commerce.
This article will tell you how to start earning easily in your online store having accepted payments throughout the world without having experience in the spheres of websites development and e-sales. Unlike Magento, WooCommerce, Volusion and other website constructors, Shopify is truly an ideal solution for most of the entrepreneurs as it claims minimum efforts and practically zero skills in the sphere of website development. The user does not need to worry about programming, hosting, or purchase of the domain via intermediaries.
Of course, there are other similar services, like Weebly or Wix. Compared to them, Shopify is more dynamic and designed with the potential for business scaling. It seems that everyone uses the Shopify platform, from new e-commerce projects to large online stores operating in the international market and bringing in millions every year.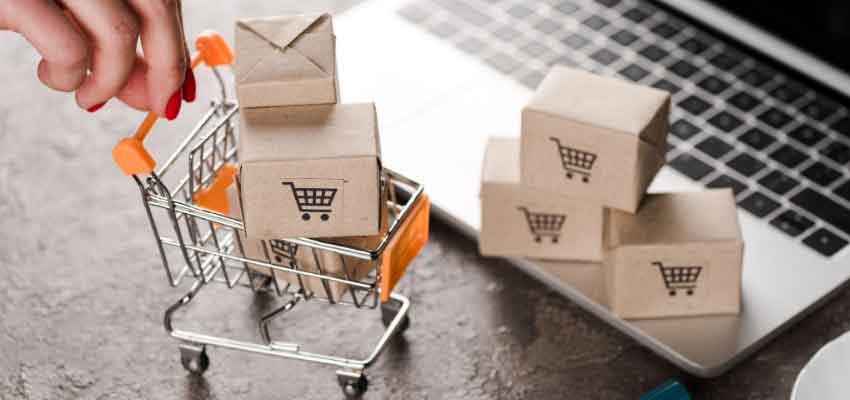 However, not all that glitters is gold. In case you plan on starting an e-commerce business, read the rest of this article to learn more about Shopify, its pros and cons, and make sure you hire the best shopify development company to help you build and grow your e-commerce business.
About Shopify
Shopify is software that allows you to design and run your online store, and keep it running successfully on a constant basis. Designed for users without advanced design or technical skills, the platform is as simple as possible and has a wide range of templates to get any website up and running quickly and easily.
With Shopify, you don't need to worry about hosting or anything else. The platform provides you with everything you need to create and manage your store. Plus, in this Shopify review, we'll show that pretty much all you need is internet access and a web browser.
Shopify was founded in Canada in 2006 by Scott Lake, Daniel Weiland, and Tobias Lutke. Since the launch of the company, the platform has grown rapidly, turning from a small project into one of the current leading online trading solutions.
Based on Shopify's usage data, it currently cooperates with nearly a million online stores. Without a doubt, if you're looking for an easy-to-use, feature-rich solution for selling products online, Shopify will be your best selection.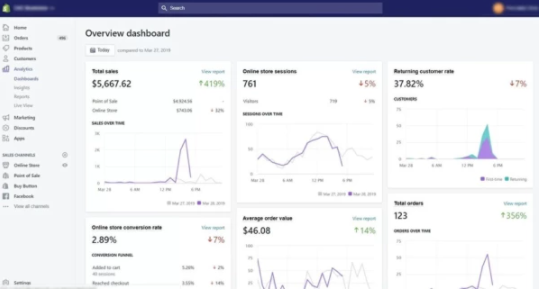 Top 10 benefits of working with Shopify
1. Fast installation, easy to use
Shopify system provides an easy launch of an online store and reduction of development costs accompanying the platforms like Magento. The interface of the administrator's account is very user-friendly and intuitive because all functions are logically structured. You will be able to find many articles with instructions and video tutorials, on the Shopify site.
2. No worries about the technical component
Good news! To run an online store the technical knowledge is not required. All software, hosting, SSL-certificates are provided by Shopify. Shopify hosting will be significantly faster and safer compared to other CMS systems, and will easily adapt to any traffic spikes. Shopify will monitor and install all software updates. This will enable you to concentrate all your efforts on selling goods and not worry about technical problems.
3. Safety and reliability
Having an online store supposes the dealing with sensitive customer information, including credit card details, which requires your website being fast and secure. Shopify will take care of maintaining and updating the server to ensure that your store is always available to customers and also ensures fast page loading.
Your Shopify store will contain SSL certificates to encrypt data and transfer it over a secure connection. Shopify observes PCI compliance (required when you're dealing with credit cards).
4. Customer support 24/7
Shopify cares a lot about customer support. Their team is available 24/7, responding to requests almost instantly. This means that you will never be left alone with your question and always get feedback. You can contact the support department by phone, email, or online chat. Users can also use a Shopify Help Center and many thematic forums about working with the platform.
5. Responsive design
The growth of website visits from mobile devices in comparison to the ones from PC requires (though it is not obligatory (!) to optimize the site for different screen resolutions). All Shopify themes are mobile adaptive. This means your store will look great on all devices and your customers will be able to shop from wherever they are.
Shopify is presented in iPhone and Android apps that allow you to manage your store from your mobile device.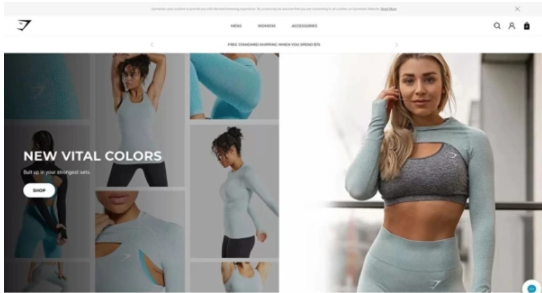 6. Shopify themes
Shopify Themes store has over 70 different mobile friendly themes (free and paid). Hundreds of themes are available on sites such as ThemeForest, Templatemonster, and others. Each theme is easily settled by code edition. Thus, it is very easy for Shopify to create a beautiful and unique online store that will promote your brand.
7. Shopify apps
The Shopify app store has an immense number of apps to customize the functionality of your store. With Shopify, users can create various loyalty programs, wishlists, integrate accounting software, not to mention numerous marketing applications to increase your average check and increase website conversion. With over 1500 apps, you'll find what suits your business needs most of all.
8. SEO and Marketing Tools
Another important feature of Shopify is its powerful search engine optimization (SEO) features that will help your site rank higher in the SERPs. Users also get access to advanced analytics that show you where your customers are coming from so you can adjust your marketing strategy as needed.
The app store provides access to different marketing tools, like social media integrations (all themes have social media icons), product review imports, and email marketing and create promotional codes for discounts.
9. Recovering abandoned carts
What happens if a user puts items in the cart but then leaves your website without purchasing them? According to statistics, more than two-thirds of potential customers abandon their carts, which is why Shopify offers an unpaid shopping cart recovery feature. The service automatically monitors and sends potential customers an email reminding them of the purchase completion.
10. Own payment system
Shopify offers the ability to integrate dozens of different payment processors, but it also offers brand development based on Stripe. If you decide to use Shopify Payments, you will free yourself from additional transaction fees, and get the possibility to handle the store and all the work related to finance in one personal account.
11. Shopify also has a free 14-day trial
Shopify Pricing (2020)
Shopify is a business, just like yours or the one you create. The platform does not offer free plans but does provide users with a free 14-day trial. So, you can test the platform and explore all the features it offers.
If at the end of the 14-day free period, you decide that Shopify is right for you (you most likely do) and get five main pricing plans:
Shopify Lite
Shopify Lite costs just $ 9 per month and is the most inexpensive option to work with Shopify. While such a plan does not allow you to create an online store directly, it allows you to sell through an existing WordPress site that does not provide an online payment function. By accessing Shopify's buy button, you can sell products on any existing site.
Shopify Lite can also be used to monetize Facebook and Instagram. With it, you can showcase products and sell them, accept payments with Shopify, track orders, and provide live chat support.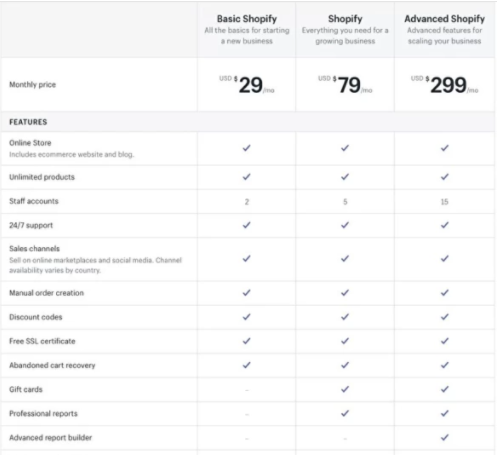 Basic Shopify
The most optimal, basic Shopify package, which costs $29 per month, is a ready-to-use solution for your online store. However, it is far from basic in terms of functions and capabilities. With this "basic" plan, you get access to a Shopify builder, which allows you to create your personalized Shopify store.
In addition, you can also create not one, but two additional accounts so that two more people besides you can log in and work with your Shopify account at any time. Someone can process orders, while others work on designs or import products. This creates a comfortable working environment for any small business.
With Basic Shopify, you can upload unlimited items to your store. This is a great opportunity for anyone looking to scale their business.
You can also create promotional codes for discounts and place orders manually. It is especially useful for customers who prefer to place orders by phone rather than online. In addition, the plan is backed by an SSL certificate and built-in fraud order analysis tools for peace of mind for both shoppers and store owners.
Plus, you get access to Shopify customer support. While Shopify is pretty easy to use, questions come up from time to time and there are times when you might need professional help. Thus, access to the store's support is a big plus.
If you have an offline store, Shopify offers an additional package of options for $ 49. It helps you manage your Shopify POS (point of sale) system, cash registers, barcode scanners, and even your staff.
Shopify
As the name suggests, this is the standard Shopify plan. Ideal for companies looking to scale and grow their business. The cost of such a plan is $ 79 per month.
With this standard Shopify plan, users can enjoy all the same benefits of the basic Shopify plan as well as some important additional options. One of these additional options is the ability to create five employee accounts, instead of two. This is ideal for a growing online business with a large number of employees. Another useful option is the ability to offer and accept gift cards.
One more nice feature of this plan is professional reporting, great for tracking inventory, product popularity, geographic demand, revenue, sales forecasts, and more. And finally, in addition to all that has been mentioned above, you benefit from lower transaction fees. If you sell more than a dozen items each month, that alone will offset the cost of the plan.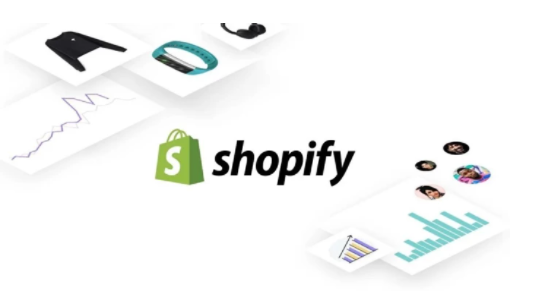 Advanced Shopify
This Shopify plan is a great solution for large-scale e-commerce projects. The plan is priced at $ 299 per month, which is significantly higher than other Shopify plans. In this case, you get the opportunity to take full advantage of Shopify's options and enjoy a full set of advanced features.
For example, the Advanced Shopify plan enables users to create up to 15 employee accounts instead of five or two. This allows users to work with a whole team of employees working in your online store in different positions.
With this plan, you will also benefit from much lower transaction fees. Another nice feature of this plan is the advanced report builder, which is great for creating a variety of basic and advanced reports on various aspects of your e-commerce business. Advanced Shopify is suitable for those looking for powerful business growth and scalability.
Shopify Plus
Shopify Plus is designed for enterprises and is not suitable for small store owners who sell products on a small scale. Instead of the out-of-the-box plans outlined above, Shopify Plus adapts to the particulars and needs of each customer.
There is no definite price for this plan as it varies depending on the user's individual needs. The plan is for large Shopify stores that require more functionality, development, and personalized business support than the out-of-the-box Shopify plans.
Shopify is the perfect online commerce platform
Even though many companies still sell products exclusively in physical stores, more and more businesses are moving online. If you have not moved online yet, Shopify will allow you to do this and focus on creating new products while your online store will generate sales.
Follow us: