Businesses that rely heavily on the internet for advertising and marketing should be aware that the digital marketing landscape has significantly changed and is continuously changing. The practical strategies that digital marketing agencies have done in the past to help increase the page ranking of business webpages may not be as effective today.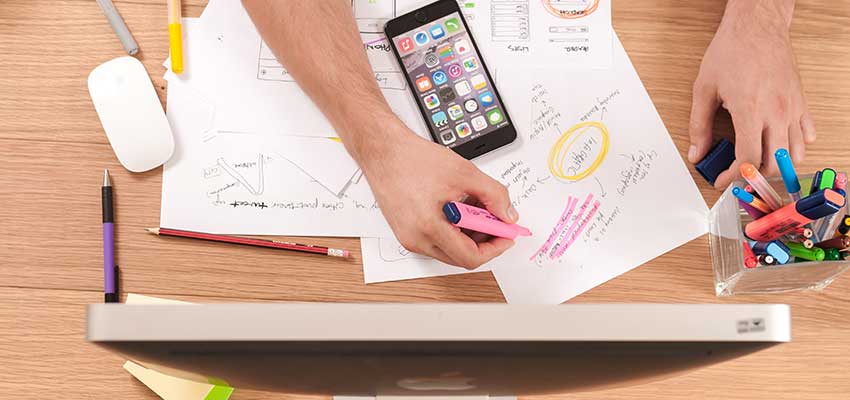 A business owner's only concern with regards to digital marketing is on how to increase the webpage ranking of his or her website in search engine results. This lead to search engine optimization strategies such as flooding web content articles with a lot of the keywords used by search engine users. However, this practice of using too many keywords in web content got ugly. There was an increase in the number of webpages with poorly written but keyword-rich content designed to fool search engine algorithms to give higher ranking results. Users clicking on these high-ranked poorly written webpages got dissatisfied and fed up. Fortunately, search engines such as Google noticed and quickly changed their algorithms.

Searched engines have already raised their bars on how to reward webpages with higher results ranking. Webpages that are still keeping their keyword-flooded contents are now being considered as spam and are thus given low ranks on results pages. This lead SEO practitioners and web designers to raise their bars as well. In today's times, the battle for search engine results no longer relies heavily on the number of keywords but rather relies heavily on the overall experience of users in terms of webpage UI and UX.

What is UI/UX?

Search engines such as Google have significantly changed their algorithms to focus more on the UI and UX that their users are getting. Google rewards webpages with a higher ranking based on the two factors, namely, the ease of how the users interact with a specific website, and on the overall satisfaction that the users obtain when clicking on a webpage. The first basis is related to a webpage's User Interface or UI. UI is a measure of the user-friendliness of the webpage design, which includes the ease of navigating through the website's content and the placement of different buttons.
The overall User Experience or UX is the second basis. UX includes the satisfaction that the user gets from reading content, waiting for the webpage to load and the occurrence or non-occurrence of technical glitches during the users' webpage visits.

What Does SEO Have to Do with UI/UX Design?

Since search engines are now including UI and UX in their web ranking algorithms, it is therefore vital for webpage designers to give more emphasis on the needs of webpage users particularly on the webpage's user interface (UI) and the user's experience (UX).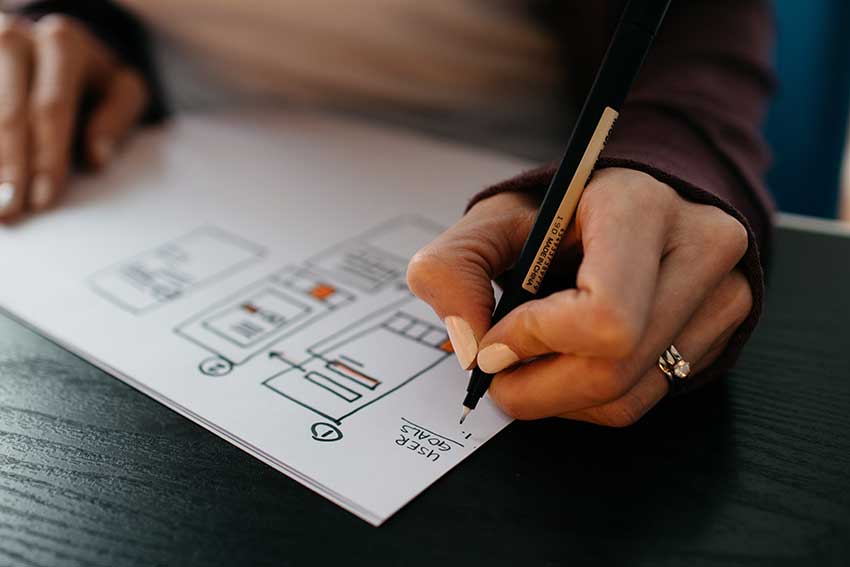 SEO stands for Search Engine Optimization, so it is responsible for optimizing how your webpage is seen on different search engine results. If search engines rewards webpages that have high UX with favorable results ranking, then web designers that are responsible for the user experience must also ensure that users of a page will be highly satisfied with each site visit.

Strategies for Improving UI/UX for SEO

SEO should not be mistaken as merely a strategy to provide quality content for webpages. UI and UX webpage designers are responsible for making sure that each aspect of your webpage will give users the best UI (user interface) and UX (user experience) possible.

Implementing SEO and UX Design: Best Practices

Three main types of SEO may increase your webpage ranking. These are On-Page SEO, Technical SEO, and Off-Page SEO. On-Page SEO includes all the strategies implemented to a webpage's content, which includes keyword research, content creation, and keyword optimization. Technical SEO includes all the non-content elements of the webpage, which includes loading speed, mobile-friendliness, site architecture, security, and crawlability. Off-site SEO, on the other hand, is focused on strengthening the influence and relationship of your website to other sites through reputation building, social media relations, and link building strategies. As a whole, here is a short SEO guide to help UI/UX designers to improve webpage performance:

1. Website Architecture
Website architecture refers to how a website is structured to meet the goals of the user. Website architecture falls under the responsibility of Technical SEO which optimizes UI and UX by improving the following:

usability of the website
making sure that the design of the site is interactive
map of the site in giving out information
overall web design
quality of graphics used in the website
the strategy in uploading and updating content
2. Website Responsiveness
Another responsibility falling under Technical SEO is to optimize the responsiveness of the website. Website responsiveness will affect both user interface (UI) and user experience (UX) of the website. It is therefore important that web designers coordinate their UI and UX efforts so that the websites that they design will be responsive and adaptable to any screen size used by visitors independent of the type of device used. Designers should ensure that the level of user experience is the same whether the visitor uses a desktop pc or a mobile device to view their webpage.

3. Content Optimization
On-Page SEO should be responsible for making sure that website content reaches the most significant possible target users. Optimizing content includes using relevant keywords, schema data, meta and title tags, and related links within the title and main body of the material. In today's times, the placement of relevant keywords and keyword phrases far outweighs the number of keywords within the content. UX designers should focus on well-written content coming from reputable sources to increase domain authority and webpage reliability for the page to rank high in search engine results. Having reliable content increases UX of webpage visitors and will also increase the likelihood of user revisits for further content or information.

4. Calls to Action
Calls to actions are prompts on a webpage that encourages a site visitor to take the next step. Calls to actions are usually buttons that a user will click to send the user to see more information or to go to the landing page of the business. Having well-placed calls to action buttons will increase the chances of a website in hooking a user into actually ending up buying a product or a service. UI and UX designers should design webpages that have adequately placed calls to action prompts to improve the websites' UI and UX.

5. Improve Page Load Time
When a webpage is slow to load, users will have a higher tendency of abandoning it then click on the following website in the search results. It is essential to increase the page loading time of business websites to improve user experience. Remember that a high UX will increase search engine rankings.

6. Mobile Experience
The number of mobile users are exploding. More and more people are using their mobile phones to search for information. The overall first mobile experience that the user will have on a website will affect how the user will perceive the site in the future. Technical SEO must optimize a website's mobile experience so that users will have the same UX whatever mobile devices they use independent of model years.
Gone are the days when the only responsibility of SEO is to increase a business website through the use of keyword-rich content. The increased standards of search engines have also improved SEO practices to optimize websites with more focus on user needs and satisfaction rather than just fooling search engine algorithms. UI and UX designers must follow the SEO guide to improve their website performance and eventually improve their search engine rankings.

Follow us: