If you are a vendor who needs to improve your wages, promote your sales and boost your items, Shopify is a website you need to consider.
Shopify is a comprehensive e –commerce platform that lets you run an entire online store with tools that help you make marketing, selling, payments and customer service for as low as $29 a month. Shopify has over one million organizations in 174 different nations. Because of this, the up and growing platform is important for basic, yet amazing online businesses.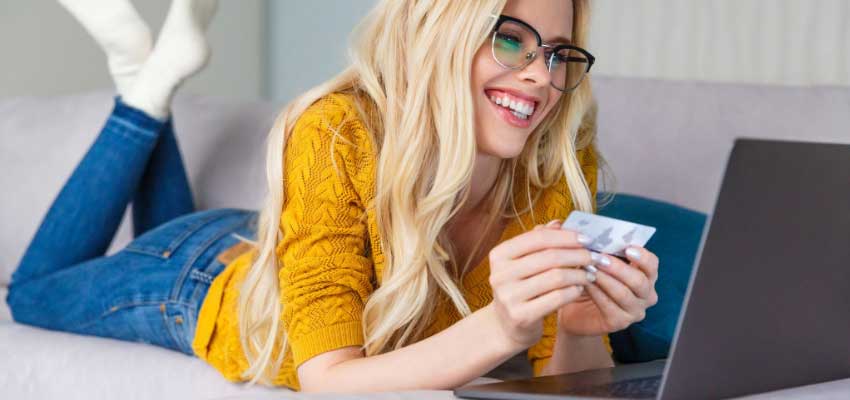 Along with opening an online store with Shopify, comes the design of your online store. For this, Shopify uses templates and themes. The theme is the face of your online store and is therefore a very important factor in Shopify site building. In this article you will get to know which theme templates have the most quantity of merchants in order of their rating and users acceptance.
Here are the top three Shopify theme templates:
E-com Turbo
E-com Turbo has become one of the fastest growing Shopify themes out there. This Shopify theme is extraordinarily adjustable, with an arrangement geared towards making all transactions and monetary conversions easier for a worldwide online Shopify Store.  It has all the editing, advertising, and blog features from all other Shopify themes, while offering much more in terms of display and details that will capture the attention of all your visitors and customers.
Principal features:
Email collector: this is one of the best ways to get leads, and possibly turn them into customers. With this feature you can keep your email signups updated on new products and / or services, sales and other promotions.
Scarcity timer: building a bit of pressure for your sales is a great way to make your customers take that leap to purchase the items they've had their eye on. A countdown of a promotion to end soon will boost your sales on specialty items or items on sale.
Upsells: by showing items that relate to items your customers are looking at is a great way to sell more that just one item. Suggestions like these usually end in a larger sale.
Customized footers: footers are usually considered unimportant, but if well configured you can add information that your customers will find really helpful and keep them in your store for longer.
Urgency sales ticker: similar to scarcity timers, these promote sales that are about to run out. This will waken the interests of your customers.
Trust badges: these let your customers know that you are a company to trust based on the satisfaction of other customers.
Call to action: these buttons appear on the products that customers are looking at to make it easier for them to purchase. Buttons such as "buy now," "Add to cart, "Go to checkout will help your sales boost and might result in more purchases.
Homepage: completely changeable and customizable, you can shape your store in the way you see fit and stay true to your dream.
Turbo has become vastly popular, and you can see why it is definitely one to consider with an in depth review and more information here that will show you why Turbo has become so popular among Shopify vendors.
Porto
According to the trends, and based on different opinions, Porto is basically a superior decision for your online Shopify business. Although not free, Porto has been around for a while and has become among the most mainstream on the Shopify website. It is continually improved and follows the patterns of structure and best acts of code. In the long run, you could save a lot of money and time by using this theme.
Porto is a well known Spotify topic that permits you to deal with your store in a straightforward manner. It isn't only a Shopify theme, yet it has the bundle that lets you quickly change the content you need to incorporate and support your transactions. It is instinctive and easy to use, and it encourages you to make a premium listing of the items you need to offer. Having more than 20 specialties and styles, Porto gives an appealing Shopify theme template for your prospective buyers. Without spending tons of money, a normal account costs $79 and is a one time purchase. You can manage your entire site through your own Content Management System. It also allows you to change the design, site content, pictures, products, varieties, and much more. This is undoubtedly the most ideal choice for you to effectively improve your wages.
Here are a few reasons why you should pick Porto as a Shopify theme:
Porto has an interesting and continually refreshed UI and UX which is being utilized by more than 45,000 internet business clients all over the world.
Porto, with more than 20 free specialties that are current and exemplary is very reasonable for any type of online business store.
It is effective and optimizes to give a genuine boost to your Shopify sales.
Porto has a lot of alternatives that let you customize your store without much hassle.
Porto has plenty of free demos and features for a variety of headers
Porto is at the vanguard with updates and offers backup and easy access to the latest updates.
Porto has become a huge investment for many Shopify store owners. Find more information on Porto, a wonderful theme to further explore.
Sneaker
Another great Shopify theme that is worthy of attention is Sneaker. Sneaker is a Multipurpose, Fashion, Shoes Store Shopify Theme template. Sneaker is an extraordinary theme template for those that are keen on promoting apparel items such as jeans, shirts, caps, shoes, bed garments. However, it is also very functional for other products such as gadgets, programming, PCs, decorations, furniture, gaming and anything that is in style and front line innovation. Sneaker is currently beautifully clean, and has a sharp Shopify theme.
Sneaker is completely versatile to your e-commerce store needs and shows off an array of attractive displays and color schemes that will capture the attention of your customers. Additionally, keep them informed with regards to your featured, marked down, and latest products and / or services, with the help of Tab Products extension. Using the Theme Configuration development enables you to change the settings on your product and category pages.
You can enjoy the premium Sneaker Shopify theme with the low price of $56. These are some features that Sneaker highlights:
More than 10 preview unique demos. The easy to use interface allows you to easily customize your online Shopify store. This allows even beginners to learn in a fast and simple way. The homepages and styles allow you to design your online store to your true vision.
Fully responsive to most smart devices.
Multi header option.
A slider module of items. Your visitors will be able to buy new items, limits, best sold, most seen, and various other classifications.
Ajax layered navigation allowing your items to be available for browsing for longer periods of time.
For a unique experience, Sneaker is a great theme that will get you what you need in terms of services and adaptability. Learn more here about it.
Per ratings out there, these are the most popular and notable Shopify themes. Although there are significantly more out there, these three were rated by clients and designers that are true to the Shopify site. There is more in depth reviews and more information here that will show you that once you have experienced one of these, you will not doubt your investment in your online Shopify store.
Follow us: