It's not that hard to make an attractive newsletter, but how do you choose a service? The number of offers is constantly growing, all of them promise convenient functionality, but it's not the fact that this or that platform is suitable for solving your problems. In this review, we have briefly described the advantages, disadvantages, and main features of 10 services. You can choose according to your tasks and test them.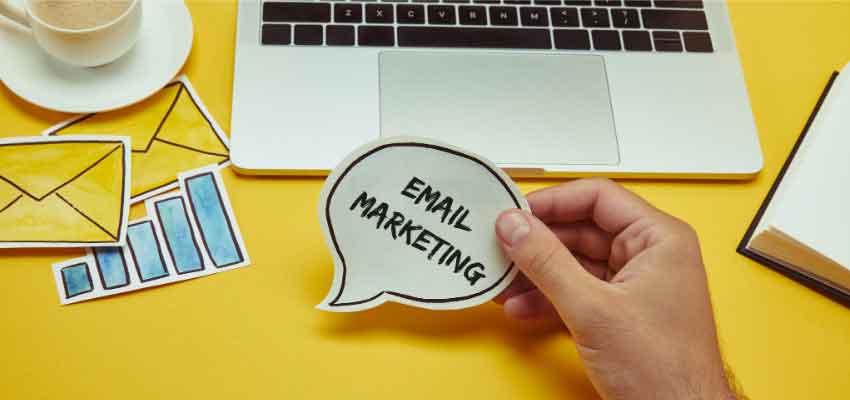 What is an email marketing service?
It's a platform that allows you to solve problems in the field of email and direct marketing. With these services, you can create beautiful, adaptive emails and send them out to your subscribers. Why not just send emails from your inbox? Here are some of the reasons:
Receipt of the email. There is a low probability of getting into "Spam" through the service.
Web analytics. A good service allows you to analyze the number of received emails, opens, clicks, etc. You won't have this possibility if you send messages from your own address.
Visual design. You can use the tool to create a beautiful email with buttons, images, goods, etc.
What to look for when choosing a service?
First of all, take into account:
goals: what you want to achieve with email marketing;
functionality: think about what you will need for your mailings;
analytics: think about the indicators you will monitor in the process;
prices: consider not only the cost of the service but further integrations, paid functionality, etc;
DKIM, SPF: these are important indicators for those who use email marketing, they will ensure that the email is sent from your domain.
* DKIM, SPF are technologies that tell mail providers that the email came directly from you. They are aimed at fighting spam, identity theft, and calculating fake email addresses.
Sendpulse
Quite a simple and convenient tool. The free rate allows you to test almost all functions.
Advantages:
preview on mobile devices;
a wide range of integrations and a set of tools for marketing;
a large number of templates;
sending emails through the SMTP server.
Disadvantages:
the low number of subscribers on the test plan;
long help desk response time.
Test period: 7 days (free).
Languages: English, Spanish, Portuguese, Russian, Ukrainian.
UniSender
A comprehensive email marketing tool that even a complete beginner can understand. There is a free rate: up to 100 subscribers and 1,500 emails per month.
Advantages:
extensive mailing capabilities: base gathering, email builder, and ready-made templates (more than 100 free ones);
personalization, segmentation, A/B testing, and a popup form template that can be added to the site;
detailed analytics, integration with Google Analytics, click map, analysis by device and geography, comprehensive campaign evaluation;
creation of automatic emails (greeting, reactivation, congratulations, triggers, etc.);
additional services – mailing list management, marketing setup, creation of individual templates, etc.
Disadvantages:
the number of subscribers and emails per month for free is enough only for the test and general familiarization with the service;
there is no mobile application;
no push-notifications.
Languages: English, Russian, Ukrainian
Integrations: Facebook Lead Ads, WordPress, Tilda, amoCRM, Bitrix24, etc.
Cost: depending on the number of contacts, monthly or annual payment (in the second case it's significantly cheaper), as well as additional services.
ePochta
A marketing tool with a wide range of functionality. There is no web service for mailing, you need to download and install the program to work with email. This is both an advantage and a disadvantage at the same time. The good news is that all personal information about subscribers stays on your device. The bad news is that you need to spend time installing the software.
Advantages:
There are two mailing tools: ePochta Mailer and ePochta Studio. The second is a software package and works on an all-inclusive basis, which is what you need for comprehensive email marketing. Plus, it's cheaper than buying all the programs separately.
There are web services for address and mailing list management: tracking sent emails, click map, sorting contacts, checking the database, etc.
There are lots of programs to collect addresses from sites, computer files, etc.
A 24/7 support chat is implemented.
There are demo programs and test periods for online services.
Disadvantages:
There is no "single window" concept: all the services and tools look like separate units, so it can be difficult to understand and set up effective marketing.
Software and online services are paid separately, as a result, the cost may be high (depending on the number of connected services).
Languages: English, Spanish, Italian, Russian, Ukrainian.
eSputnik
The service is designed for multi-channel marketing. Solutions are implemented separately for small and large businesses. In the first case, there are mailings and marketing agency services, in the second case, there are mobile and email marketing, multilingualism, recommendations on the website, etc. Now, let's look directly at email marketing for small businesses.
Advantages:
more than 300 templates, product card generator, HTML support;
99,9% guarantee of delivery;
the first 2,500 letters are free;
great opportunities for personalization;
analytics, set of automatic reports;
integration with CRM and API;
A/B-testing, RFM
analysis of contacts;
assistance during transition from another service.
Disadvantages:
some users report problems if the corporate email is on Outlook;
it can be difficult for newcomers to understand all the features;
if there are incorrect addresses, the base will have to be cleaned manually, otherwise, this mailing will not start.
Languages: English, German, Ukrainian, Russian.
Integrations: WordPress, Shopify, Agile, Facebook, etc.
SendExpert
The service offers email, messaging, transactional emails, as well as comprehensive email marketing.
Advantages:
easy work with the base: segmentation by groups, projects, filters, export and import of addresses;
adaptive templates;
automatic personalization with tags;
detailed reports;
API integration;
testing for spam risk;
visual and HTML editors;
the constructor of subscription forms to add to the site;
unsubscribe page editor;
there is a free rate (up to 300 subscribers and 3,000 emails).
Disadvantages:
there are complaints about the long response time from support and the constant waiting for approval (to add a base you have to provide proof that subscribers have agreed to receive emails, the project must also be approved first);
API is available only in paid packages;
the service does not work with info-business and affiliate programs.
Languages: English, Russian, Ukrainian.
MailChimp
World-famous and very popular service for mailing lists.
Advantages:
easy-to-use email designer;
automation of mailings;
detailed analytics (opens, clicks, subscribers geography);
high discoverability (96-99%);
manual customization of subscription forms;
several people can use your account;
preview for mobile devices;
a free rate with a minimum of features.
Disadvantages:
relatively high prices;
no technical support on the free rate
Languages: English.
Integrations: Google, Tilda, Facebook, via API.
Cost: depends on the number of subscribers and additional features.
EngageBay
An all-in-one marketing & CRM solution, EngageBay is designed for small businesses and startups. Up to 15 users per free account can send up to 1,000 emails a month, for 1,000 subscribers. The free trial lasts forever.
Advantages:
Complete email marketing and CRM platform – you can create and customize any number of email templates, landing pages, website popup forms, etc.
Lots of automation features, some of them included in the free trial.
Custom reporting, visual reports for analytics, social media monitoring, deals monitoring.
Autoresponders for quick email responses like welcome or confirmation emails, and double opt-in for new subscribers.
Advanced features for the paid plans include custom domain, dedicated account manager, role management, complete tracking of customers online with behavior analysis and reports, AI-based predictive scoring for contacts and deals, and more.
Disadvantages:
Not many integrations with other apps.
Not available in multiple languages.
Languages: English
Integrations: Zapier, Xero, Mailgun, Mandrill, Sendgrid, and more.
Cost: Free trial lasting forever, basic plan starts at $12.99 a month per user, Growth plans costs twice as much. 40% off for biennial plans, and 20% for annual plans.
Choosing a particular service is up to you. Test the capabilities of each of them and determine the best one for your business.
A SasS platform to enhance and personalize prospects, through hyper-personalized video email campaigns. Helps in converting prospects, nurture leads, and close more deals by way of personalizing every sales message to suit your customers. 
Advantages:
Record and send personalized video emails
Personalized sales pages
Landing Pages
Video Hosting
Analytical insights (Track video emails, get information
on video views, watch percentage, etc)
Disadvantages:
Video only platform 
Need to design intro/outro (in case user wants)
Follow us: