No matter how the world has indulged in using technology, still, the business has to deal with a significant evil known as Paperwork.
A jammed-up desk of paperwork and files gives an uneasy feeling for anyone, especially when are working in a small office.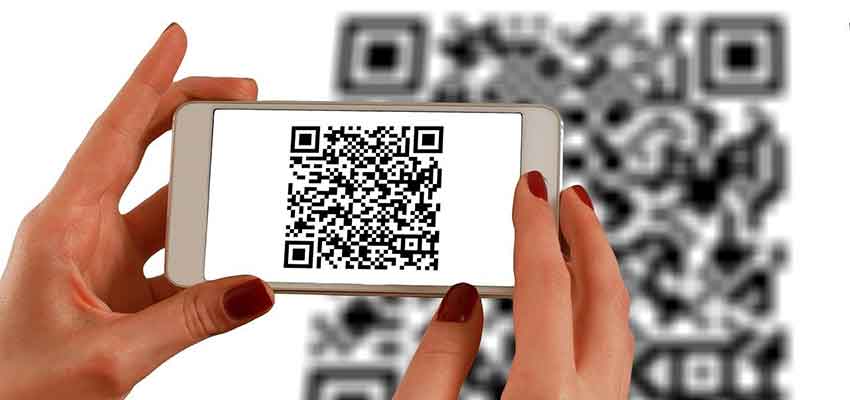 Well the OCR technology can help us reduce the paperwork from our offices effortlessly while at the same time encrypt in the Computer database for any further editing.
What is OCR technology?
First of all, OCR stands for Optical Character Recognition. This technology is widely used in different sectors for converting documents, images, charts, and pictures into a readable or editable format.
Two things are involved in this technology:
A digital camera to take pictures or else we can also simply paste any image URL to extract the data directly from an online image 
A readable or scanning software that can fetch the data from any visual and transform it into other formats.
Just like the traditional OCR technology, it can collect the data from textbooks, papers, pdf files, excel, and word sheets. 
The only thing is with the advancement of OCR technology it has merged with artificial intelligence, thus it can easily recognize letters even from low pixel images and different fonts.
Surprisingly some experts say that "OCR technology was first used 100 years ago in Otophone to convert letters into sounds for a blind person".
Eventually, there onwards it's continuously developing and sooner or later it would be a must-have tool in all companies, offices, shops to get rid of the evil "paperwork".
How businesses can adapt the OCR technology?
Simply using OCR without any program or software can be very complex, therefore it's recommended to use it with established and experienced image to text converter tools.
Many businesses try to leverage OCR technology in the house but due to limited resources, they turn to risk their security, accuracy, and productivity.
So working with experts will allow us to extract the full benefits of technology.
Benefits of using OCR technologies
We can effortlessly transform physical papers into computer files to let any human eye read or edit it
It can easily search or read the electronic text like the binary codes and interpret it for the human eye
Through OCR we can convert images into computer files, which can be handy in searching for special keywords, dates, and figures
It reduces the upfront cost and saves time
Unlike papers, there is no need for specific rooms for large documents, as it stores all your data into computer storage
Unlike papers, OCR transformed documents in computer files are more versatile.
Useful Applications of OCR for your business growth  
With the ever-evolving OCR technologies, many industries and sectors have stepped forward to leverage OCR technology in their day to day activities.
Offering assistive solutions: employees or users with a reading disability or visual impairment are mostly looking for assistive means to convert text to speech applications.
Increased speed: Although every business fights to make the best use of time, by using OCR technology we can get rid of manual paper works and save up to 80% of the time while letting our workers focus on other important things that can grow our business.
Greater data safety: Documents or records are very crucial for any business as the nature of manual documents life span is very short, it can easily be destroyed or get lost.
Therefore we should use this technology to scan and store data in a digital format to ensure greater safety of our digital data.
Automation in mailrooms: Large companies have already indulged in leveraging this technology as it makes automatic recognition of documents and further organizing and sending it to different teams quite efficiently.
Automation in invoices: Almost all the businesses scan hard copy invoices and scan soft copies like forms, into their central database.
With the help of OCR, we can extract data automatically and accurately, while fulfilling all the aspects of cross-examinations across different departments which can ultimately grow your business growth.
Translator: Often employees traveling to different countries have to interpret signs, menus, and texts in their native language and OCR's are their way to go just by taking a picture and using converter tools they can get the desired results.
Efficiency in management: In every business, there are confidential documents that are very sensitive in different means, therefore one of the key benefits of OCR solutions is in managing, storing, organizing confidential documents.
Cloud storage: Many businesses are adopting the use of Cloud storage instead of physical spaces, with cloud storage it has given the access to mobilize the documents meanwhile anyone can check or edit from their pocket smart devices.
Thus, OCR technology can make the workflow of any business very smooth and accurate.
The medical sector needs OCR to digitize reports: In the medical field accuracy and time matters a lot, so while they have to share live medical reports and prescriptions the OCR devices can save their time as well as give top-notch accuracy.
Below given are the top 3 online OCR converter tools that we can use to enhance our productivity.
Top 3 online OCR converter tools
1. Prepostseo
It's an online image to text converter tool widely used to extract any form of text from popular image formats like JPEG, PNG, PDF, and etc.
How this latest OCR tool could be used?
Thanks to the advanced image to text converter tool as it can easily fetch the text from any image.
Step 1- First of all, visit the website (https://www.prepostseo.com/image-to-text).
Step 2- Is to upload any file from our local storage or copy-paste the photo, we can also directly copy-paste any link to extract text from an online image 
Step 3- Click the submit button to achieve the results from the above-attached image.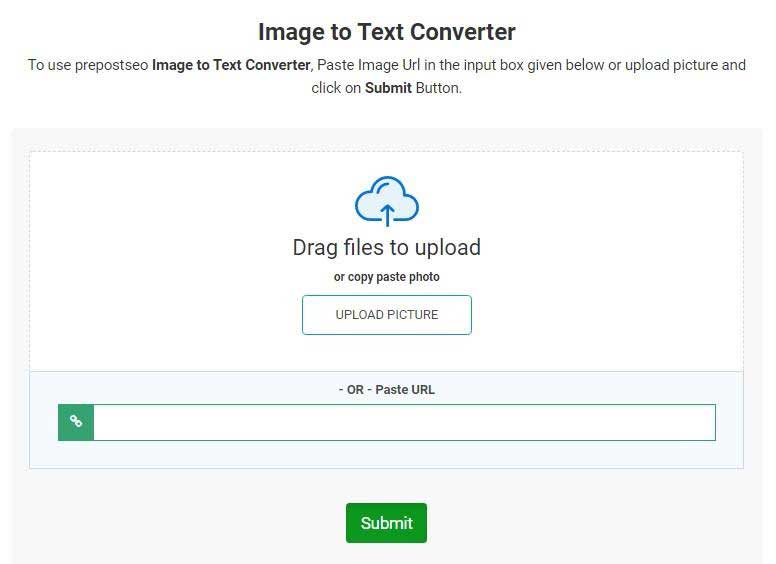 2. Developertoolkits
It's another popular choice among free online OCR image to text converters.
How does it work?
Step1- Visit (https://www.developertoolkits.com/ocr/image-to-text-converter). 
Step 2- Click on the Browse to upload any file from our local storage 
Step 3- It will show the image or the file uploaded
Step 4- Click on the extracted text
Step 5- Save the results in a file format or simply copy the text and paste it where ever would like to further use it.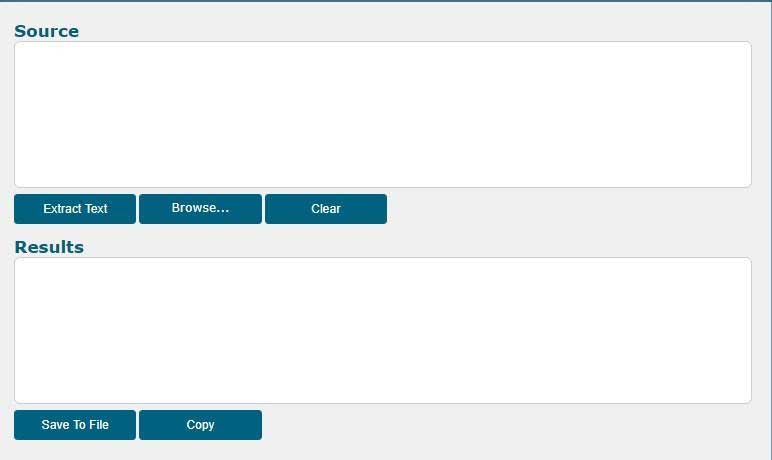 3. Myfreeocr
Myfreeocr is one of the top tools available online used for converting images to text.
How does it work?
Step1- visit the website (https://www.myfreeocr.com/) 
Step 2- input the file from the desired location
Step 3- choose the preferred language
Step 4- click on the preferred output formats
Step 5- click on the convert option to finally convert it 
Step 6- it will ask to download the extracted results in either a .txt format or pdf file.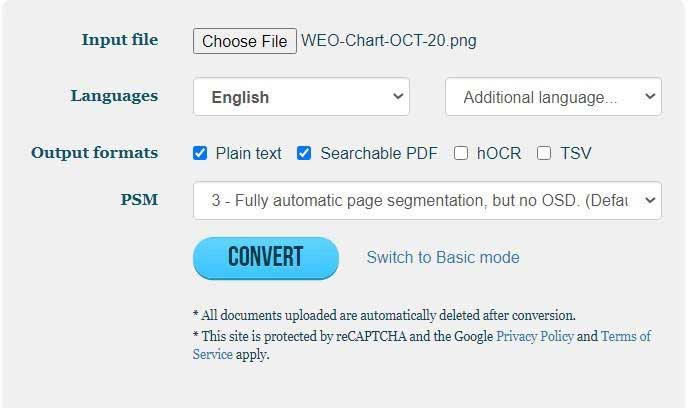 Conclusion
As more and more businesses are leveraging OCR technology the demand for OCR technology is increasing, while looking at its benefits it would be a big mistake to avoid the use of OCR in our business.
To fuel the growth of our online business OCR can play a vital role.
Follow us: