Modern technology is designed to help companies streamline complex business processes and boost their sales. The best data rooms are a prime example of high-end technology that can revolutionize M&A transactions and other business operations. Anyone who has experience with M&A transactions understands the challenges of verifying and accessing thousands of documents, often stored in company basements under strict supervision. This traditional approach to due diligence is not only time-consuming but also cumbersome, leaving little room for flexibility when employees are out of the office or unavailable.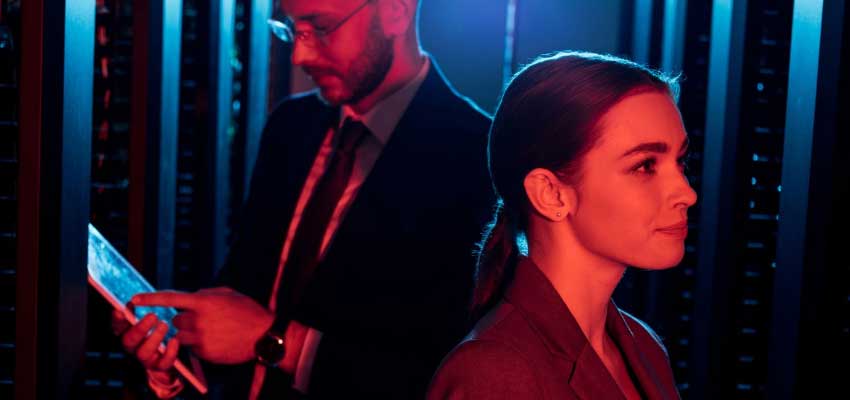 This is where the virtual data room comes in. By providing a secure and centralized platform for document sharing, VDRs allow for seamless due diligence, no matter where employees are located. All parties may readily access and evaluate essential papers thanks to the use of pre-designed templates and cutting-edge security measures, which considerably reduce the time and resources needed for this procedure. The traditional method of conducting business is outdated and inefficient. Only with modern technology, such as VDRs, can companies enhance their workflows and achieve greater efficiency.
Definition of virtual data rooms
To begin, let's define what a virtual data room is. If you're familiar with cloud solutions used for enterprise and personal purposes, then understanding a virtual data room is straightforward. Essentially, a secure data room is a centralized management tool for a company. Centralizing management across a company can be advantageous as it streamlines decision-making and simplifies communication. It also increases accountability and transparency, enabling a company to react swiftly to market changes and new opportunities. If that's not enough for you, you can learn more about virtual data room on the suggested website.
Moreover, centralizing management enhances collaboration between departments and cultivates a shared vision and strategy for the company. Furthermore, virtual data rooms offer the potential to optimize and automate many of a company's processes, providing the following benefits:
A virtual data room can be used by businesses as a very secure solution for file storage. It aids businesses in tracking changes made to documents over time, ensuring that everyone has access to the most recent version. It also enables secure storage and access to vital documents and data to preserve regulatory compliance and safeguard against unauthorized access to sensitive data. Free or common file storage solutions are not suitable for enterprise-level security and often lack essential security policy editing features necessary for managing an extensive corporate network. Investors also tend to avoid free or popular cloud storage solutions due to security concerns, and rightfully so, as these solutions can be compromised. Therefore, investing in a virtual data room with advanced security features is essential for companies looking to maintain the confidentiality and security of their data.
One of the benefits of virtual data rooms is their ability to provide mass user support. Companies that offer such support can enjoy increased customer loyalty, improved satisfaction, increased market share, and heightened brand awareness. Implementing these programs can also reduce customer service costs and enhance operational efficiency, which can ultimately save the company money. For example, if a small company decides to expand, additional employees can easily utilize the virtual data room without incurring additional costs. With most providers, payment is based on the technology itself rather than the number of licenses, and some developers offer the option to purchase licenses on a user-by-user basis at the company's discretion.
With virtual data rooms, you can expect access to high-end technologies such as artificial intelligence and others. These technologies are not just integrated into the platform to streamline company processes, but virtual data room providers themselves are developing and improving them constantly. In fact, most providers have dedicated labs where their employees are working on new advancements. By using virtual data rooms, you can leverage these cutting-edge technologies at no extra cost to your company.
The virtual data room software trend is more than just file storage; it offers the ability to centralize power within a company, leading to increased cost efficiency and competitiveness in the market. This is crucial for companies in today's business environment, as it enables them to stay profitable and continue growing their business while staying competitive in their market. A competitive advantage can be gained by providing better products and services at lower prices, which can help attract and retain customers, ultimately leading to an increase in market share.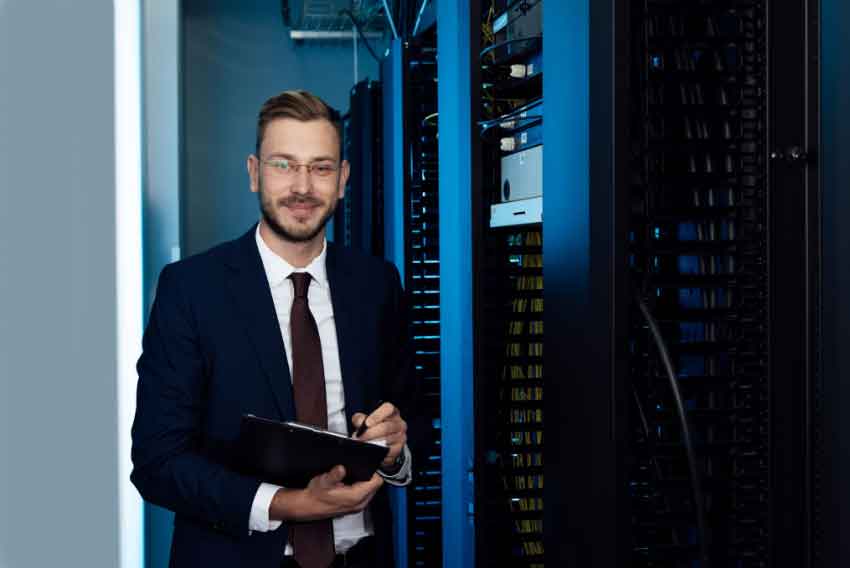 Why implement this for M&A?
Virtual data rooms are the preferred way to perform M&A automation. You can experience the following benefits by implementing this technology:
One major reason for using VDRs is security. Consumer applications, such as iCloud or OneDrive, lack the necessary level of security needed to protect corporate data, especially during M&A processes. These file storages are not intended for corporate transactions and do not offer data leak protection. Attackers can easily steal sensitive data and sell it on the black market. In contrast, data room providers offer comprehensive security measures, such as data encryption, firewalls, authentication protocols, and intrusion detection systems, to prevent unauthorized access and ensure data protection.
Another benefit of using VDRs is the automation of the entire business transaction process. Companies often deal with a huge amount of documentation during various business transactions, and VDRs offer pre-designed templates to ensure a smooth and convenient process. This automation eliminates the possibility of missing important documentation and streamlines the process, making it faster for all parties involved.
VDRs also provide advanced preventative protection against any unlawful activity. The system tracks every action the user takes and signals any potential danger. If a second party tries to steal or download data they shouldn't, the system sends an immediate notification. Advanced watermarks allow for easy identification of the company or person involved in the illegal action. This feature is particularly useful in the case of intentional data breaches, which have become more common in recent years.
Using M&A data room enhanced security, automation, and preventative protection, which are critical in ensuring the success of any business transaction, particularly during M&A processes.
Due diligence automation
Due diligence must be carried out in a transparent and effective manner, and virtual data rooms are essential for this. One of the important elements in making this kind of business transaction easier is the methodical structure and organization of documentation in a data room. Several templates are available in virtual data rooms to make sure everything is covered and nothing is missed. Only authorized parties should have access to particular documentation, hence role-based access control and proper design of the data room security policy are crucial. In sensitive corporate operations like mergers and acquisitions or financial audits, this adds another layer of protection, which is an important factor to take into account.
Due to the fact that they provide one of the best automation tools for doing due diligence, virtual data rooms are the favored option. The use of a data room due diligence in this situation has resulted in significant time savings and greater efficiency for clients. The end result is a streamlined due diligence procedure that makes everything more convenient for everyone. Additionally, after the due diligence is finished, virtual data rooms offer a set of tools that can be utilized for continuous workflow. By automating and improving the workflow, this ensures that the organization can continue to run successfully and efficiently for years to come.
Follow us: