When you begin working with an email marketing agency, you're hiring specialists to develop the best email marketing campaign you can get. If this is your first one or you don't pay a lot of attention to the various marketing strategies out there, you may misunderstand what this means and what it will achieve.
We're going to try to ease your concerns a bit and help you make the best decisions possible by explaining exactly what an email marketing campaign is, what their advantages are, what the potential disadvantages can be, and what you can expect from them overall.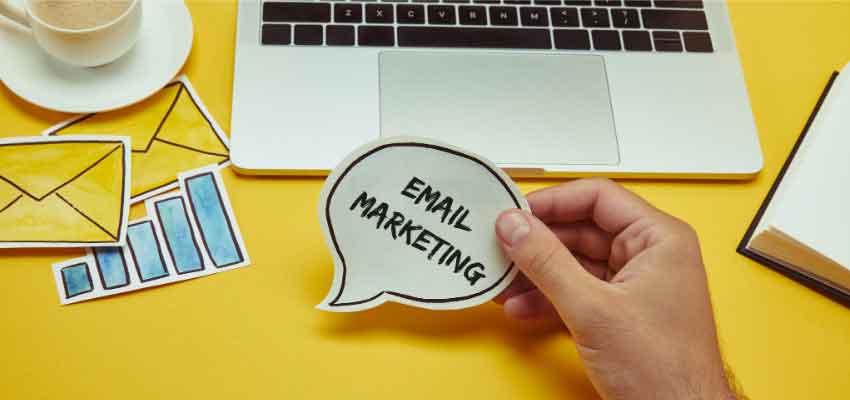 Understanding Email Marketing Campaigns
Email marketing is an inexpensive way to both attract new customers and keep current ones hooked in. By sending out emails to customers who have already interacted with your site or even made a purchase, you keep your company fresh at the forefront of their minds and may even be able to provide incentives to keep them coming back to your services. 
These incentives could be anything from offering a point system that offers rewards when certain milestones are met, discount codes and coupons, or even just giving them a heads-up about upcoming sales.
Advertising your product catalog and upcoming sales to new customers, or occasionally reaching out to those who haven't yet interacted with your services, may attract them to your offerings and even drive them to consider making a purchase. Enticing new people to buy your products is just as important as keeping your current ones loyal, so you'll need to employ a few different strategies to ensure this occurs.
You'll also need to change up your campaign strategy, style, and work every now and again to help keep your campaign fresh and exciting.
Considering the Benefits
There are a wide range of benefits to effective email marketing campaigns. One of the strongest benefits of email marketing is your increased proximity to your target audience. While you'll still have to reach out occasionally; those who have already signed on will receive every email you send and can become loyal customers quickly. 
The social media marketing landscape can be quite treacherous and uncertain; one day, your word will be seen by thousands of pairs of eyes, only to be nearly invisible the next when the algorithms change, or your page is unexpectedly removed.
This isn't a problem when you have a dedicated subscriber list to reach out to, since they'll still see your ads, sales, discount offers, coupons, and more. Even when your other campaigns need to be reworked for a massive algorithm change, your subscribers will be patiently awaiting your next message.
This isn't the only benefit, though. As mentioned above, email marketing campaigns tend to be inexpensive and often have a high return on investment, or ROI. Since people check their emails multiple times a day, you're likely to stay fresh in the minds of those you contact, which may cause them to check out your stores and sites first when they need one of your products.
This can lead to an increase in sales and revenue, making that ROI even better. To add to these benefits, these campaigns don't take much time to implement once your plan is actually established. You'll insert your graphics, such as your logo and unique email setup, carefully write the content, and edit it until it's perfect, insert the links to your sites, select which subscribers get the email, and then hit send.
Depending on what that email's promoting, you may even be able to make each one a bit more personal. This can make your customers feel valued and may even convince them to check out your goods again.
Weighing the Disadvantages
While email marketing campaigns can be a boon, they have a few downsides that must also be kept in mind. For example, every email has either a spam or junk folder, and some have both. 
If you send emails too frequently, use words that the email or internet providers' automatic systems attribute to spam, or become too annoying to your subscribers, you may discover that your hard work is heading straight to the junk or spam folder instead of their inbox.
Luckily, avoiding these places isn't too difficult; simply space out your emails so you're not flooding people's inboxes, avoid using keywords and phrases that are typically used in spam emails, and reach out once in a while to make sure that customers who don't interact with your emails still want to be subscribed.
Sometimes, people switch emails or may not need your services or products for a while. You'll notice that these customers will interact with your emails less as a result. If this pattern continues for too long, it may be wise to reach out to them and ensure they still wish to receive your emails.
Make sure the unsubscribe button is prominent in these messages, so that if the customer wants to unsubscribe, it's easy and painless to do so. While this may seem counterintuitive initially, the emails won't fulfill their purpose if people aren't even opening them.
Cutting out what isn't working is good business, especially when it comes to marketing, so don't be afraid to trim down the email list every now and then.
Setting Expectations
Now that you understand what email marketing is and what the advantages and disadvantages are, it's time to set your actual expectations for the campaign. 
For one, you need to find your target demographic, determine which emails fit this demographic, and send them to the correct people. Failing to do so will lead to wasted time and effort, as many people who have no interest in your services won't even open the email before sending it to the trash.
You'll also need to ensure that everything you send works just as well on mobile phones as it does on desktop computers. We all have our phones in our pockets, and our emails are connected to them. As a result, we'll check our emails from our phones more frequently than from our computers in most instances.
If an email looks broken, seems to be too big for the small screen, or has any number of other issues, recipients may deem it to be poorly done spam and simply mark it as such. So long as all of these measures and a few more are taken, you should see an increase in revenue in no time at all.
Email marketing campaigns are more popular and successful than ever, and it likely won't change anytime soon. Now that you understand them a bit better, you can ensure that every email you send not only reaches the customers' inboxes but also entices them to give your products a try.
Follow us: