Technology is continuously evolving, and its utilization keeps expanding. Nearly every industry uses technology to simplify processes and to encourage productivity at a steady speed. Accounting firms are among the many businesses that benefit from advanced solutions to integrate with existing systems for efficient and cost-effective management.
As a business language, accounting methods are improving and pushing industries to their peaks regarding financial aspects. The following gives you an idea of how technology is transforming accounting businesses.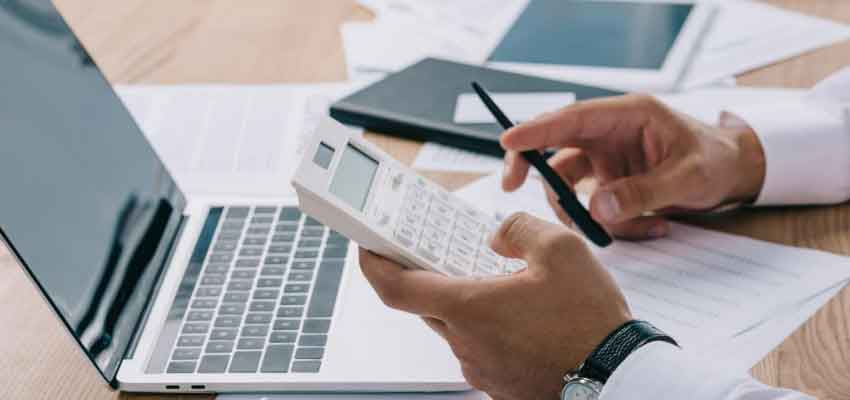 1. Advanced Accounting System  
While some still prefer the old ways of accounting methods with bulky adding machines, accounting firms like Page Kirk LLP have long since disposed of such equipment and switched to computers. Since then, software developers are exploiting programming advancements to create specialized accounting systems for improving processes and efficiency rates. Such technological breakthroughs can handle most of the inputs and outputs, minimizing human errors on data calculations. With accounting systems put in place, accounting firms can comply with tax laws and produce key outcomes that uphold the standards and goals that the company set for itself.  
2. Electronic Business Applications  
Businesses that took to the Internet are thriving as the year's pass. With that, continuous progress comes with the improvement of internal communications. There are software solutions that allow people in the same company to access information from a centralized source. Technology also improved security with measures to prevent hacking, server crashes, and information leakage. Faster and precise data distribution also became manageable for people of different technical knowledge levels working in the company.
The Internet also enabled accountants to work remotely and communicate outside of the workplace. Software solutions can be used anywhere, with features that allow accountants to send and retrieve information without the need for external applications. These cost-effective solutions enable crucial and supporting roles to focus more on developing and improving performances and accounting systems.
3. Cloud-Based Solutions 
Accounting firms are handling so much data that they frequently need large amounts of storage. Pulling information from past transactions allows them to compare information and analyze past performances. At the same time, accountants can access and analyze real-time data in an electronic format that collects faster and more easily. There is large-capacity cloud-based storage that protects and secures vital information that only essential personnel can access. Some platforms also backup data in case of accidental deletion or technical server errors. Cloud-based systems allow versatility as well with the integration to other systems and accessibility through multiple platforms.
4. AI Utilization  
Artificial intelligence is a subcategory of technology that automates tasks. It's a product of human innovation that's taking over labor-intensive duties and functions. Accountants are using today's AI technology to manage payroll and prepare for tax season. Artificial intelligence is only as capable as the human who creates it, making room for improvements and possibilities. It's made to assist humans in quickly accessing information and streamlining processes that could otherwise take longer to accomplish. Artificial intelligence has real-world applications that has proven useful to business strategies and intelligence.
5. Employee Engagement 
Technology is not just for accounting itself, but also for taking advantage of tools for employee growth and enrichment. The technology eliminates the boring and repetitive manual tasks that accountants used to do. When they're trained to use advanced technology, you can allow them to take on more challenging responsibilities. That frees up the hands of more seasoned accountants who can work on complex issues for the company. Today's communication apps for video conferencing, face-to-face meetings, and one-on-one conversations allow the team to communicate more intimately with fewer distractions and end with productive solutions to company concerns.
6. Client Or Customer Servicing 
Accounting firms can make use of various tools to better help their customers or clients. Customer relationship management works with companies that sell services rather than products. They can use such tools to manage leads and contacts, emails, documents, and other relevant data.
Accounting firms need secured systems to keep customer information confidential. Accounting software makes data gathering faster and integrates with other systems to propagate digital forms for the information database.
The automatic calculation is done through programmed formulas and scanning technology that converts written hard copies into digital copies of documents that they can send to clients who request for these. Accounting software also helps accountants produce work befitting professionals that also helps build the company's reputation.
7. Integration Of Information Technology 
Accountants can learn information technology solutions to investigate correctly and assess the information of clients. There are accounting programs that can connect to bank accounts so that the accountant can access information right away. They can use that accurate information to compare data and update data without waiting too long. When they need documents signed, there's no need to send out full copies for manual signing. Accountants can also utilize digital document signing that you can download or access through an Internet connection. An employee that needs to sign a form W-9 can fill it and sign with a digital signature anytime.  
8. Digitized Tax Filing 
The coronavirus has pushed tax bureaus to allow the digital filing of taxes to keep people from gathering at the offices. Accounting firms are now allowing software technology whereby they can gather client information for automated forms. It makes the process faster, minimizes errors, and keeps people at home where they're safe from the pandemic. Citizens can also pay property or real estate taxes online. Accountants can receive information from the clients after accessing the government website through their computer or mobile devices. The taxpayers can then make a secure payment by entering their tax numbers.
Bottomline 
Accounting itself is a complex task that requires careful calculations with no room for errors. By utilizing technology, those in firms can produce high-quality work as early as they can. At the same time, it also helps keep the confidence of both the employees and clients as the company deals with them appropriately. With such software, accountants can accomplish tasks faster and make sound decisions without the worry of errors.
Follow us: