Customer service occupies an entire department of your business. Just as any business requires administrative, management, human resources, and technology departments, customer service is being elevated to that level as well in many cases. Without customer service at the forefront of your business strategy, brand image and morale would suffer immensely, and could potentially lead to a company's demise in the long-run.
Customer service is an ever-evolving aspect of a business, even when the product or service itself is relatively established and set. There will always be new client requests and issues as long as you're in business, so needing to address customer service issues can be a sign that you're doing well, as long as they're handled accordingly anyway.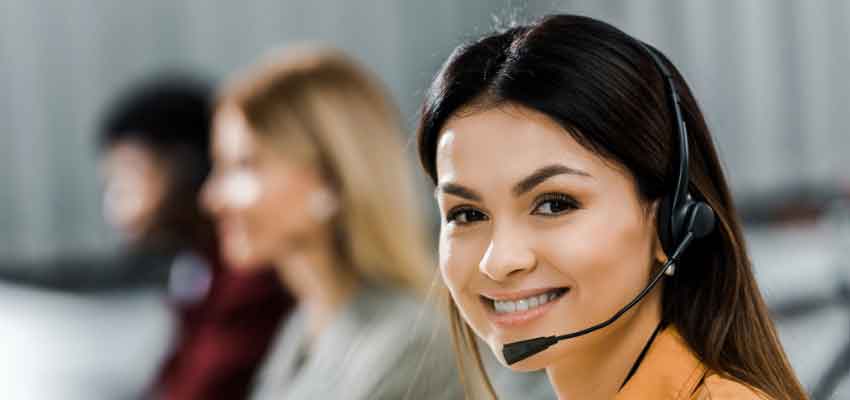 It's not as simple now as it once was, however. With an increase in online businesses popping up over the last 10 years or so, and subsequently many new SaaS platforms as well, the need for customer service to help resolve inquiries and keep clients in the know has grown as well.
Customer service now goes beyond just fixing a broken item or processing a refund, but helping customers resolve issues with your business from across the world in some cases. This will require the right tools to make both yours and your customer's life smoother.
Picking the Right Mix of Tools to Accompany Your Customer Support 
Thankfully for modern business owners, with a rise in online and remote businesses has come a rise in other B2B businesses here to help you as well. This includes many tools and software available to help increase your business's customer service proficiency, and rejuvenate your client relationships as a whole.
Using an Auto-Dialer for Your Business
An auto dialer is a computer software that automatically gets numbers from a list on your behalf and dials them for you. It filters out call recipients by determining which one picked up, which was sent to voicemail, and which was declined. Auto dialers like Call Cowboy can then choose to either send the call to a live person (if answered, of course) or to an interactive voice response system.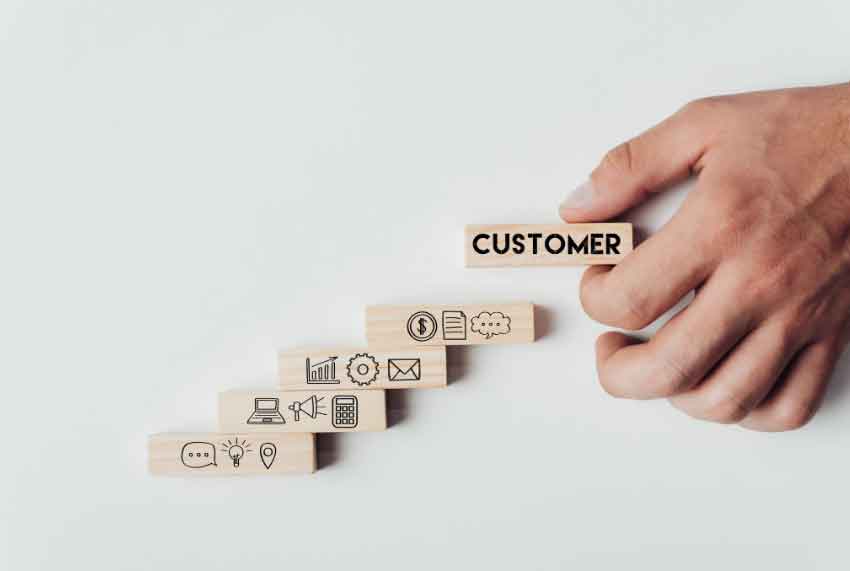 You can implement an auto dialer system to help bolster your customer support team and cut down on any inefficiencies that may come along with the phone-line option to reach your customer support. This may sound like a cold calling hack of some kind, but they're far from it.
Auto dialers are often used for a plethora of customer service tasks that can not only save your customer service reps and administrative assistants time, but the customer as well. Many medical offices and businesses that require clients to set an appointment will use this software to automate that process, setting up intelligent auto-prompts for clients to respond to, and even sending out appointment reminders weeks or days in advance.
They can also be set up to take in relevant client information before a support representative is even available or in touch, having the client's data ready for your team as soon as a support specialist becomes available.
An auto dialer presents a number of different flexibilities and function ability in how they can be set up to help optimize your business's customer support system, ultimately cutting down on inefficiencies and bringing up customer satisfaction if done properly.
Social Media Support
When someone submits a customer service inquiry, they're looking for a resolution as quickly as possible. With the avenue of social media available to both business and consumer in today's economy, this should be more achievable than ever.
Businesses who are really at the pinnacle of the customer service game have set up customer service that can be administered over social media on top of their other offerings. You don't have to have a representative available to answer at all times, especially if your business is smaller, but having someone available to quickly get back to and resolve issues through social media messages is supremely convenient.
This can be accomplished on any number of social media platforms, with the big three names probably being obvious to you. Make sure to have your DMs turned on, and have a representative checking on these periodically, preferably with notifications on. It doesn't have to be a dedicated position, that it unless your company is in need of it.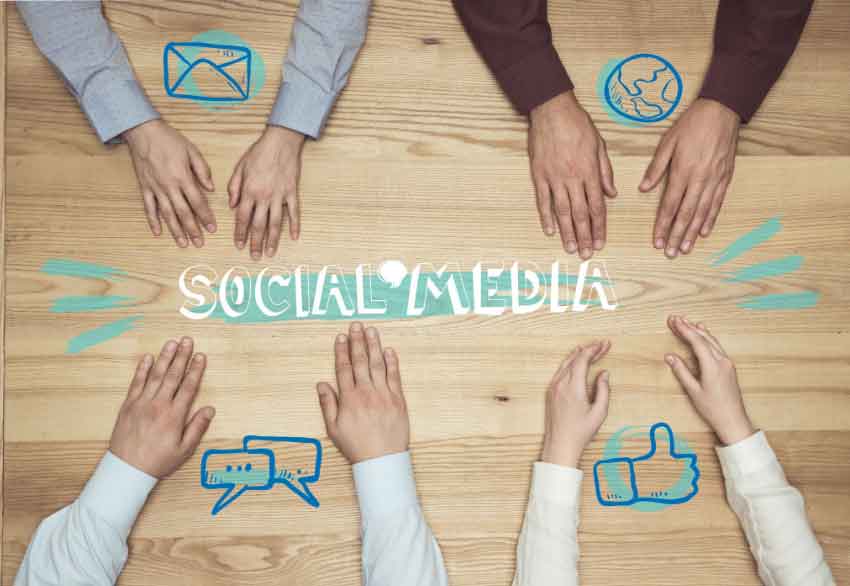 Also consider creating a separate social media account just for support requests. This may only be applicable if you're getting lots and lots of them, but if so, it can be more than useful. Using this account to not only answer client issues and provide quick resolutions, but to post updates about known issues or outages in your service too. Use it to respond to customer posts about issues, making it known that you're aware of the problem and are working to fix it as soon as possible.
Customer support online is great, but at times clients don't want to endure the hassle of filling out an email form before waiting a business day for a response. Enter social media support. 
CRM Software: Customer Relationship Management
If you've ever wondered if there might be something that could combine all of your marketing and customer support efforts into one, neatly defined system, there is. Customer relationship management (CRM) software was built to create a platform for all client-facing business activities, and is a tool that most businesses could find to be useful.
CRM software could be thought of as an aggregator of sorts, pulling in data and information from various channels that you choose to plug in to the platform. In more ways than one though, it can be more than this. CRM software pulls in so many different functions that can be worked on directly through the app that its description extends beyond just that.
Most software will include several functions within it on top of customer service, and they include but aren't limited to:
Lead Management: CRM allows you to aggregate potential leads from different sources, allowing you to link to web-forms, email, phone-calls, and even social media as well.
Contacts Management: CRMs can pull in data from a number of sources and create contact forms for these individuals. Connect a phone number, email, social media account, and more.
Marketing Data: This software can again, be connected to an external source of data such as that derived from a marketing campaign on another platform to help put together cumulative statistics that will be useful to your business.
Emails: A pretty straightforward function, you're able to connect email accounts to your CRM to serve as a collector of all requests that may need to be addressed in one convenient location, often times with the option to sort and filter the emails based on criteria you set as well.
Document Management: Another simple, yet useful function of your CRM software is keeping up with all your documents in one place.
Most Importantly, Customer Service Requests: CRMs are able to interface with your website, allowing customers to create tickets and fill out customer service forms that are then loaded into your CRM for you to address and keep track of. You can also input other sources into it as well, or create timelines and updates about different clients that need to be or have been resolved so far. This will allow you to keep watch on what's been fixed and what hasn't seeing it all in one place.
Customer service is a foundation for your business, and CRMs can easily serve as part of that foundation when implemented properly and used to their maximum potential. You can create an environment where all of your client-related business activities can coexist in one place and be easily accessed and added to by your team. This is a tool that can serve your customer service needs for years.
Getting the Right Tools for You and Your Business' Needs
Everyone is different, and so is every business. If you're not a business with thousands of customers or an online service that often presents technical issues, maybe you don't need social media support as much. If your business sets a lot of appointments and fields a lot of calls from your repeat clients, an auto dialer may be just what you need in that case. If you've got a lot of different resources in a lot of different places and it's driving you crazy, adding a CRM onto your software stack might be the route to go.
Ultimately, it will all come down to a unique blend of factors that are situational and perhaps even native to your business and its personality. You may find use for one, all, or even more resources than those suggested here, but as long as it works for you, that's all that matters. The one thing they'll all have in common is a desire to improve, and improving your customer service is at the basis of that.
Follow us: