Many people use data in the modern world from messages, documents, photos, emails, etc. However, the data become obsolete after some time, and you may need to delete them. Also, people delete files to create more space in their drives.
Recycle Bin is a handy tool for Windows devices that helps you temporarily store deleted files. In fact, you can easily temporarily store a file in the Recycle Bin by deleting them and restoring them after some time. But where do deleted files go after Recycle Bin?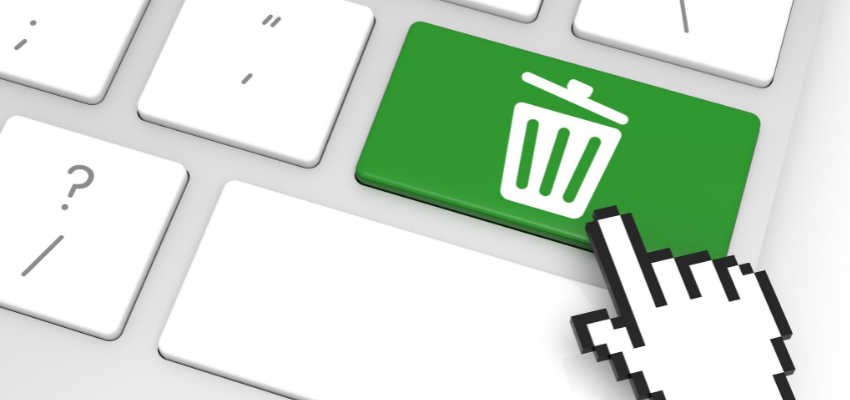 This is a critical question that many people may be interested in getting a deeper understanding of. Knowing where your files go after Recycle Bin helps you initiate the retrieval process and recycle bin recovery. This is because many times people delete files accidentally and want to use the most effective recovery method.
Where Do Deleted Files Go?
When you delete files from the recycle Bin or permanently delete them using the Shift + Delete command, the file name entry is removed from the Recycle Bin folder. The part of the disk where the file was located initially is then modified or overwritten but still contains the file data. However, the file is no longer linked to a file name. 
So ideally, when you delete a file, only the pointer of the file changes, but the file remains in the exact location. The files do not, therefore, move away from the Recycle bin until you overwrite them. As you add more files to your computer, such as movies, videos, games, etc., the data of the file you previously deleted will be overwritten and slowly lost.
Can Files Be Recovered After Recycle Bin? 
Now that you understand that files do not go anywhere after they are deleted from the Recycle Bin, it would be necessary also to understand whether they can be recoverable or not.
Ideally, deleted files will remain in their location until new files overwrite them. Therefore, it is essential to protect your hard drive from further use immediately if your files are lost by whatever means.
If your file locations are not taken over by new files or, say, "overwritten" by new files, you will be able to recover them even after Recycle Bin. Below, we have shared some of the methods to recover deleted files.
How To Recover Files After Recycle Bin 
Method 1: Complete Recover With Disk Drill

This method helps you recover deleted files using Disk Drill recovery software. Other than Windows Systems, this method will help you recover emptied trash on a mac. The good news for people using Disk Drill is that you have many features and options including quick scan and file preview before files can be recovered. Below is the step-by-step process.
Step 1: Install And Run The Tool 
Download, install and launch the software. Select the storage where you lost your files.
Step 2: Scan The Storage
Click start to initiate file scan, which runs for a few minutes or might take a little longer depending on the device's size. Disk Drill comes with a quick scan feature.
Step 3: Preview And Recover
Once the scan results are available, check that they are showing the files you deleted. Choose the ones to be recovered and click "Restore."
Method 2: Complete Recovery With File History
 
This method utilizes the file history to recover your files after they are deleted from the Recycle Bin.
Step 1: Check If File History If Activated
Open "Setting" and go to "Update & Security." Click "Backup" and check whether the "automatically backup" icon is active or not. If the button is on, proceed as follows.
Step 2: Recover The Files With File History 
Open any folder in "file explorer" and click "home" followed by "History." You will see an open folder containing several backed-up folders. Preview the specific folders that you intend to recover. Now press the "Restore" button to restore them to their original location.
Method 3: Complete Recovery With System Restore
 
Use system restores if methods 1 and 2 fail to recover your files.
Step 1: Check If System Restore Is Enabled On Your PC 
Go to "Search index" and search for "Control panel." Open it and move to "Advanced System Settings." That it is on and move to the next step.
Step 2: Restore The Files
Click the "Start" button, and locate the control panel, followed by the "Recovery" button. Open it and tap on "Open system restore." Select the restore point to use, click next and "Finish" to finish the data recovery process.
Final Thought

Generally, deleted files go to the Windows Recycle Bin. This makes them available for recovery. However, you will not be able to access the files in the Recycle Bin if:
You deleted the files with "Shift + Delete."
You have emptied the Recycle Bin manually
You have changed the properties to "Don't move files to the Recycle Bin. Remove files immediately when deleted."
You deleted more files when the Recycle Bin was full
Follow us: