Trade has long ago moved from offline world to eCommerce and many of us have either heard of, or used services of the following companies. When COVID-19 occurred, this switch to online trading only enhanced. The largest eCommerce companies became even larger, as a result of meeting their customers' needs.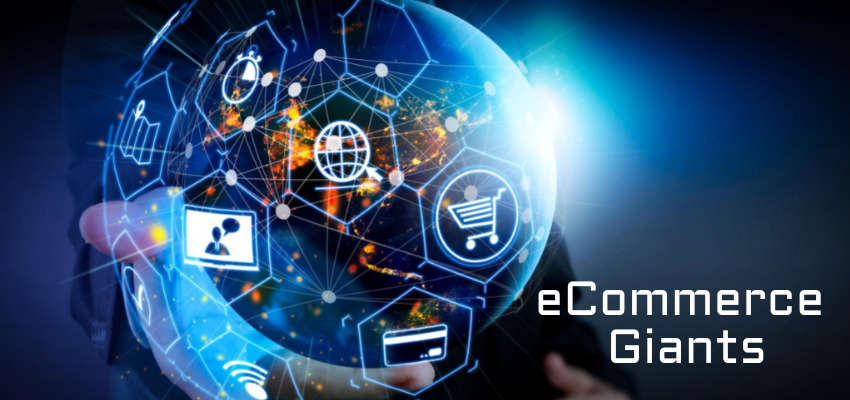 Now, one might think that he or she knows all the companies listed, but only the giants have caught your eye since there are many more eCommerce companies whose net worth is measured in billions. They are not all Western; and no, Alibaba is not the only Chinese success story:
Not surprisingly, we start the list of the largest eCommerce companies in the world with Amazon and its empire. Amazon really is the king of eCommerce!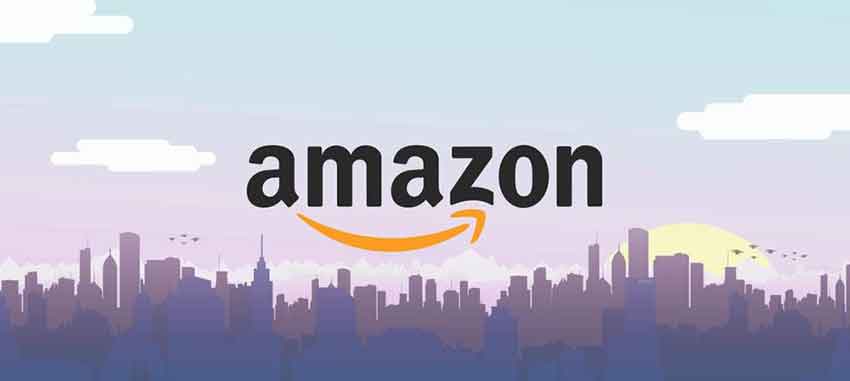 Founded in 1994 in Seattle by now immortal Jeff Bezos, Amazon has in the years since become a household name when it comes to online shopping. This internet company today has the largest revenue in the world, but its beginnings were humble. It was initially not more than an online bookstore.
Take a look at this very interesting interview with Jeff Bezos from 1999 and see how unpredictable things were back then.
Amazon was diversifying the scope of products it sold online in the following years. Who says books aren't profitable!
Trivia about Amazon:
Bezos can recall the title of the actual first book he sold from his garage in July 1995: Fluid Concepts & Creative Analogies: Computer Models of the Fundamental Mechanisms of Thought.
Latest business data
Market capitalization: $1,691 B
Revenue: $469.82 B
Number of employees: 1,608,000
Many of us living in a western world didn't even heard of this eCommerce giant! The second on our list of the largest eCommerce companies in the world is Jingdong, also known as JD.com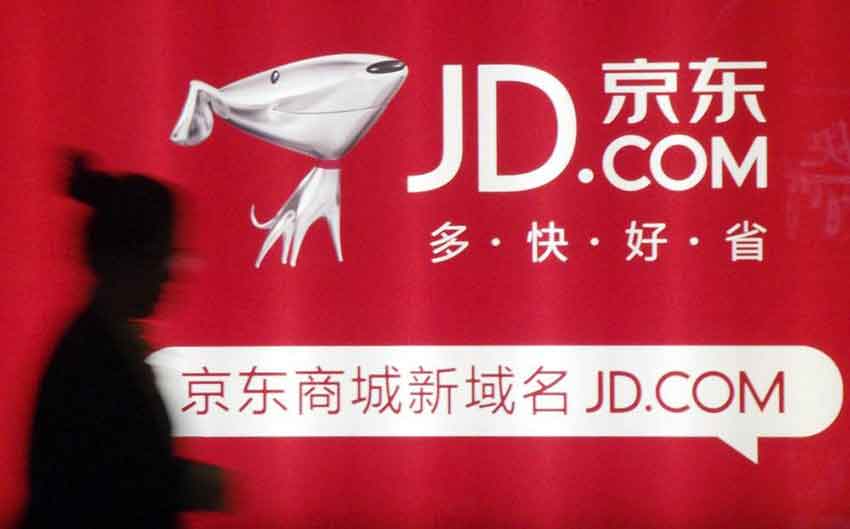 This eCommerce company operating from Beijing is the first of three major Chinese companies we list here. Rivaled by the more popular Alibaba, Jingdong has well over quarter of a billion registered users as of 2018. It was founded in 1998 and started trading online six years later. Today, the company brandishes its high tech delivery system, comprised of robots, AI, and a fleet of drones.
Now, if we measure market capitalization, JD.com is smaller than Alibaba. However, if we benchmark it by the revenue in last year, JD.com had almost $40B more. If we are comparing the number of employees, JD.com has over 380,000 while Alibaba currently has a little over 250,000.
Trivia about JD:
Jingdong are so tech crazy, they have plans to build drone airports, flight training and even flight control for drones who deliver goods. They have teamed up with scientists to design drones that could carry freights weighing up to one metric ton!
Latest business data
Market capitalization: $109.62 B
Revenue: $149.32 B
Number of employees: 385,357
If you are buying stuff on the Internet, there's a significant chance that you bought something from AliExpress or Alibaba. This Chinese mega company comes third on the list of the largest eCommerce companies in the world!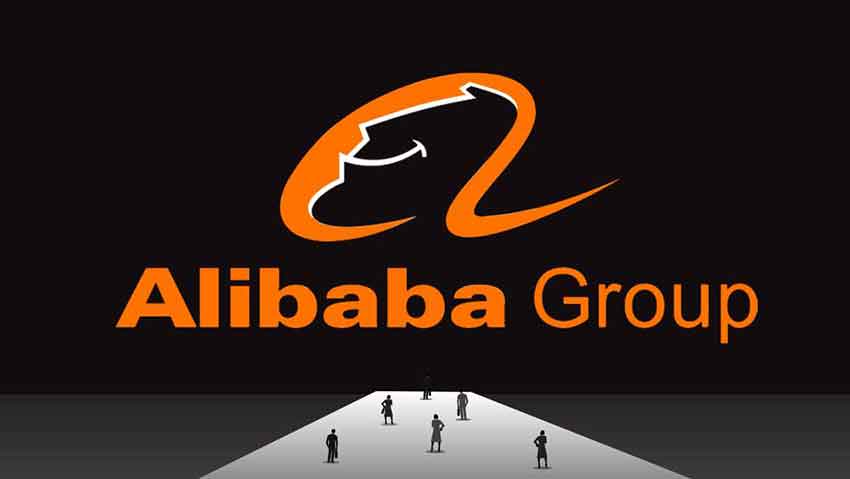 Few people haven't heard of Jack Ma's success story. The Chinese business magnate's life is a riches-to-rags story. Having been rejected from more than 30 job posts in the early 1990s, he started making websites for companies with his wife and a friend. The business grew exponentially and in the year 1999, Alibaba Group was founded, the world's largest retailer of present-day, operating in more than 200 countries.
Trivia about Alibaba:
Jack Ma once asked a random waitress in a San Francisco bar what's her first association to the name Ali Baba, and she replied: "Open Sesame." Ma saw it as a perfect symbol of the opportunities and jobs his company could open for small businesses. Plus, it's catchy, easy to pronounce and known across the world.
Latest business data
Market capitalization: $330.67 B
Revenue: $109.48 B
Number of employees: 251,462

Founded in Beijing in 2010, Meituan grew into a localized shopping platform where the Chinese can find consumer products from their region of the country. Most of the products and services fall under the dining, entertainment, delivery, and travel categories.
As of 2015, the company expanded its business and became one of the leading online shopping companies, by allowing users to review restaurants, offering them group discounts and vouchers as well.
Trivia about Meituan:
The secret behind Meituan's vast user base of more than 300 million monthly active users can be found in over 400,000 partnering agreements with Chinese local businesses.
Latest business data
Market capitalization: $177.34 B
Revenue: $27.77 B
Number of employees: 100,033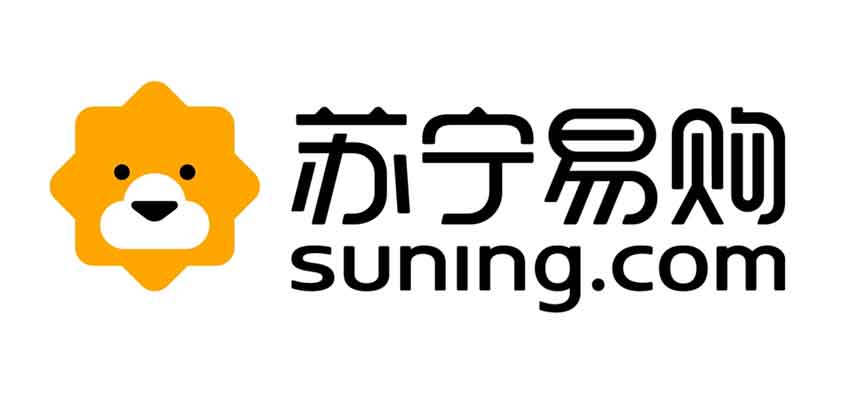 What started as an air-conditioner retail store in 1990, is now one of the largest retailers in China. With its head office located in Nanjing, Sunning.com hires more 70,000 workers in some 9,000 stores across China. The company's eCommerce platform offers everything from 3C products to baby care products.
As one of the top eCommerce companies, Sunning.com has one of the largest delivery networks.
Trivia about Suning.com:
Suning.com is listed on the Shenzhen Stock Exchange as of 2004. Interestingly enough, the retailer was ranked 324th at the Fortune Global 500 list in 2020, the year of the pandemic when other Chinese businesses struggled to stay afloat.
Latest business data
Market capitalization: $13.47 B
Revenue: $21.09 B
Number of employees: 69,398

Surprisingly enough, this is the first European company on the list of the largest eCommerce companies in the world.
Headquartered in Hamburg, the Otto Group has mastered mail order and retail eCommerce. They run nearly 60 subsidiary companies in more than 20 countries. Some of their more famous brands are the French 3 Suisses and the British Freemans. For more than half a decade, the Otto Group has been expanding its business into financial services and real estate.
Trivia about the Otto Group:
The Otto's family business is among the oldest on our list, as it was founded back in 1949. The very first catalogue they produced offered 28 styles of shoes. The online shopping website that made the group world-famous was launched in 1995.
Latest business data
Market capitalization: –
Revenue: $18.27 B
Number of employees: 49,895

Many of us haven't heard of this company until recently, even though it has been existing for over a decade. Shein is a worldwide fashion and lifestyle clothing e-retailer. The company was founded in 2008 in China. Currently, they are employing nearly 10.000 people and distributing to basically every country in the world. Over a short period of time, Shein became one of the biggest online shopping companies, with their app being the most downloaded shopping app in the United States, overthrowing Amazon.
Trivia about Shein:
Shein gained its popularity thanks to TikTok, due to a popular TikTok trend, which consisted of people buying and promoting clothes as part of their video. Check out one of many Shein haul videos below.
Latest business data
Market capitalization: $47 B
Revenue: $15.70 B
Number of employees: 10,000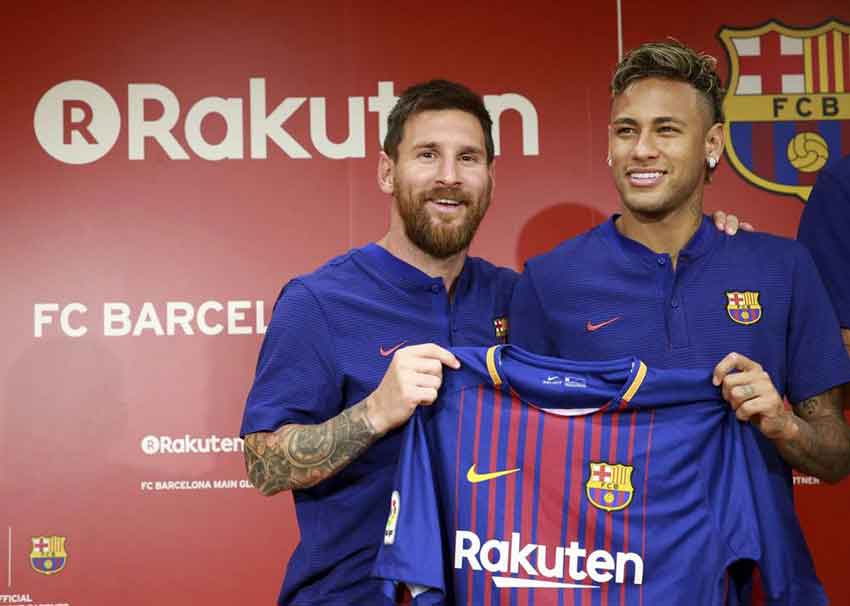 After a brief spell of American companies, we return to the Far East. Rakuten is a Japanese eCommerce company launched in 1997. They operate Japan's largest online bank, in addition to online shopping and credit card payments. In all, Rakuten Group runs some 70 businesses, ranging from widely used instant messaging app Viber (as 2017 officially known as Rakuten Viber) to having their logo on FC Barcelona's jerseys.
Trivia about Rakuten:
Rakuten partnered up with Walmart in Japan to deliver groceries which can be purchased online and delivered to the user's doorstep through a Walmart-Rakuten joint venture.
Latest business data
Market capitalization: $15.12 B
Revenue: $15.30 B
Number of employees: 23,841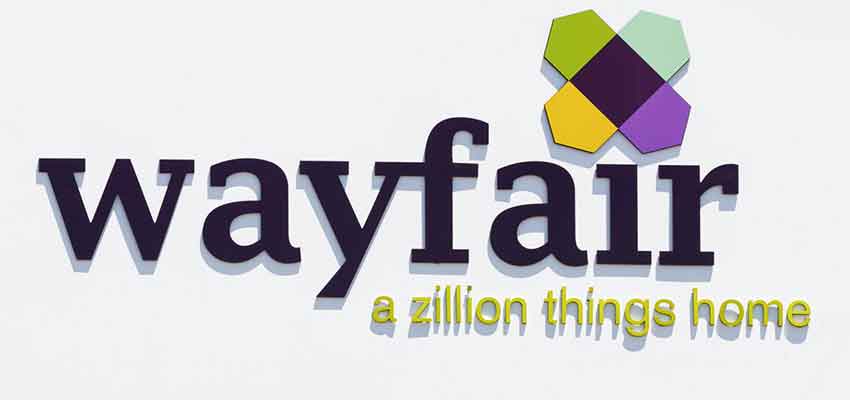 Once known as CSN Stores, Wayfair started its operation back in 2002.
Today, one of the largest online home goods retailers in the world. This digital platform is connected with over 11,000 suppliers worldwide to offer around 14 million furniture pieces and home goods to its customer base. Apart from the States, Wayfair runs offices and warehouses in Germany, Ireland, the United Kingdom, and Canada.
Trivia about Wayfair:
Headquartered in Boston, Massachusetts, Wayfair actually runs five online retail platforms: Joss & Main, AllModern, Perigold, Birch Lane, as well as its main website.
Latest business data
Market capitalization: $19.86 B
Revenue: $13.71 B
Number of employees: 16,681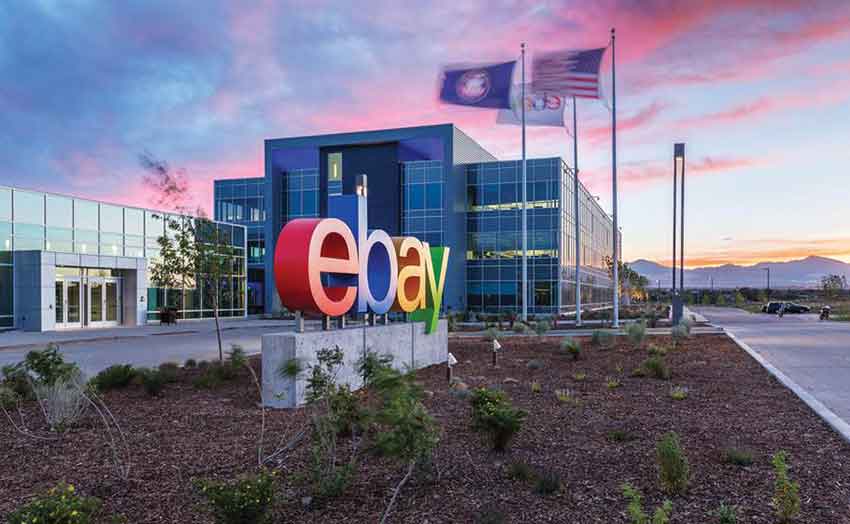 The eBay's beloved red-blue-green-yellow logo is for many a symbol of the 1990s and for a good reason. It was one of the first successful dot-com bubble companies that epitomized online shopping. The company was founded in San Hose, California in 1995 and its most distinctive feature is the online auction feature, alongside a conventional buy-it-now shopping option.
With the revenue of almost $11B in 2018, eBay comes ninth on the list of the largest eCommerce companies in the world.
Trivia about eBay:
Once a whole town was sold on eBay! It happened in 2012 when two Vietnamese buyers purchased the township of Buford in Wyoming for the sum of little under one million dollars.
Latest business data
Market capitalization: $41.62 B
Revenue: $10.42 B
Number of employees: 10,800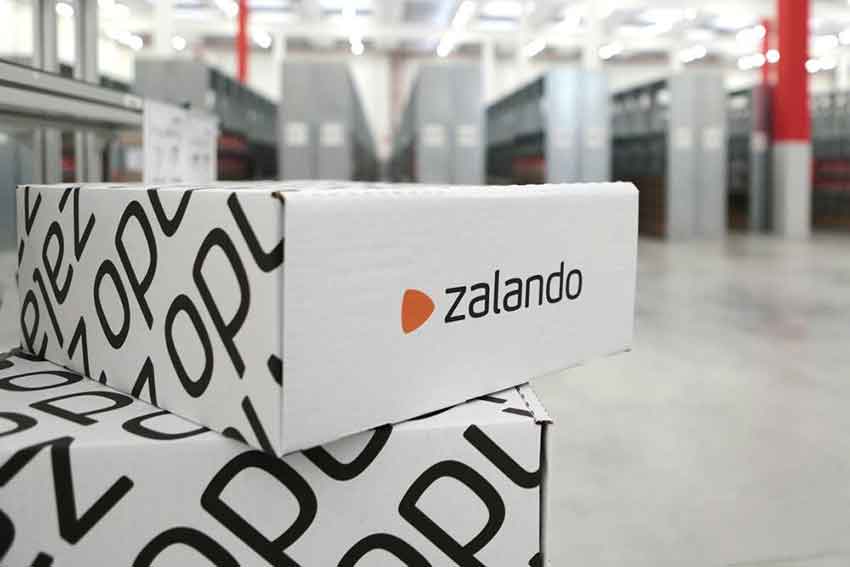 Zalando's headquarters are in Berlin and they predominantly have online stores that sell fashion items, such as apparel and shoes. Their logo resembles an orange guitar pick.
Trivia about Zalando:
In 2010, when Zalando moved into its first non-German speaking market, an awkward thing happened. Its successful slogan "Scream with Joy" did not win over the Dutch audience who deemed it as one of the worst advertisements ever recorded.
Latest business data
Market capitalization: $27.37 B
Revenue: $7.98 B
Number of employees: 14,194
More interesting top eCommerce companies: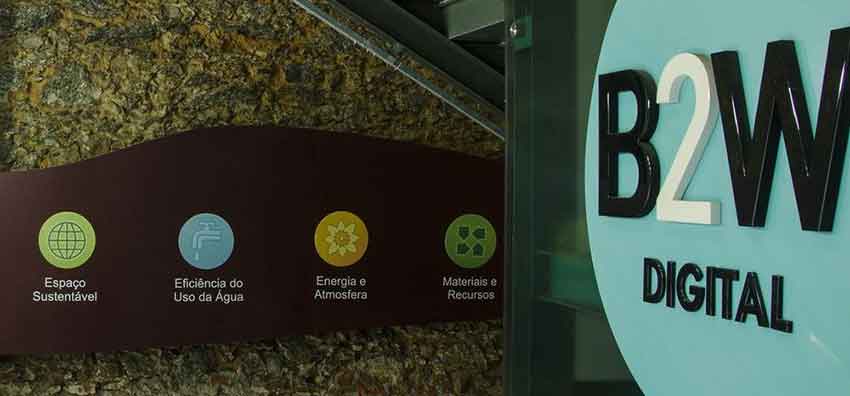 This Brazilian based online retail company is the largest of its kind in Latin America. B2W Companhia Digital holds a market share of 50%. It was founded in 2006 and is highly competitive, owning numerous shopping sites. B2W has recently announced a move into the US market.
With the revenue of almost $2B, B2W Companhia Digital takes the first spot in South America on our list of the largest eCommerce companies.
Trivia about B2W:
B2W Digital's brands Americanas.com, Submarino, Shoptime, SouBarato, Digital Finance, Submarino Finance and B2W Services boast a wide range of services, including, but not limited to: telesales, catalogs, TV, internet and newsstands distribution channels.
Latest business data
Market capitalization: $6.90 B
Revenue: $1.86 B
Number of employees: 9,050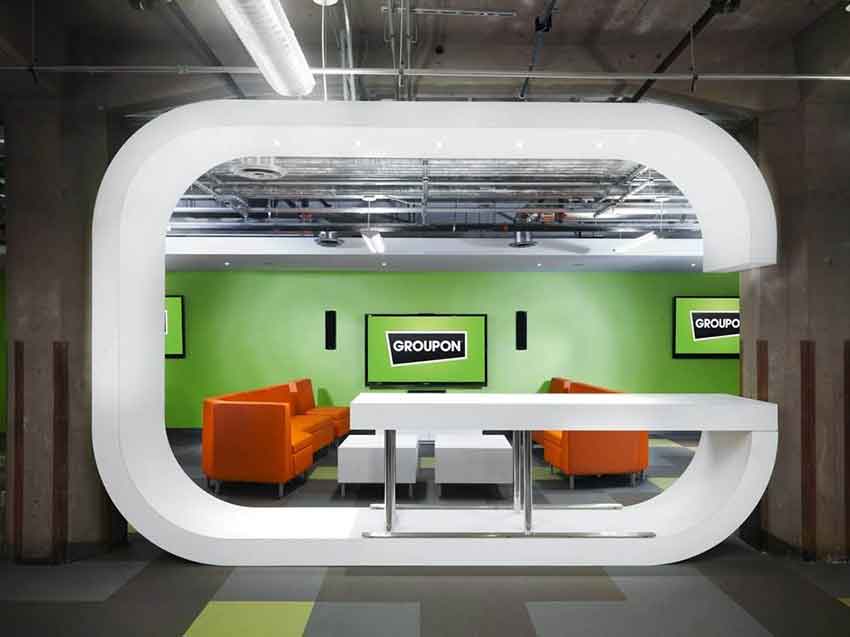 This American eCommerce marketplace launched in Chicago in 2008 reshaped the concept of group discount online shopping. It connects its subscribers to local businesses in one of 500 cities worldwide. The principle is simple: users get a discount and business owners increase the revenue; it's a win-win situation.
Trivia about Groupon:
In 2012, CBS created a sitcom about two guys working in Groupon called Friend Me. The show never aired and was canceled a year later.
Having listed all the companies, we can notice that they are evenly distributed geographically, covering every corner of the globe. Regardless of where you live, if you decide to purchase something online, you will inevitably come into contact with some of these enterprises.
Latest business data
Market capitalization: $1.30 B
Revenue: $1.42 B
Number of employees: 4,159
Follow us: