In terms of organizing work, there are many available options out there for businesses. Although to-do apps are good for organizing personal workload, you'll need the most effective project management software to organize a team's workload, one which enables collaboration and communication. Choosing the right one for your business is very important, as it may impact the success of your project.
Basically, project management software is used by many industries for scheduling, project planning, and resource allocation. It also allows project managers and the whole team to control the budget, exchange documents and ensure quality management throughout every project. The software also serves as a platform where businesses can facilitate collaboration among different project stakeholders.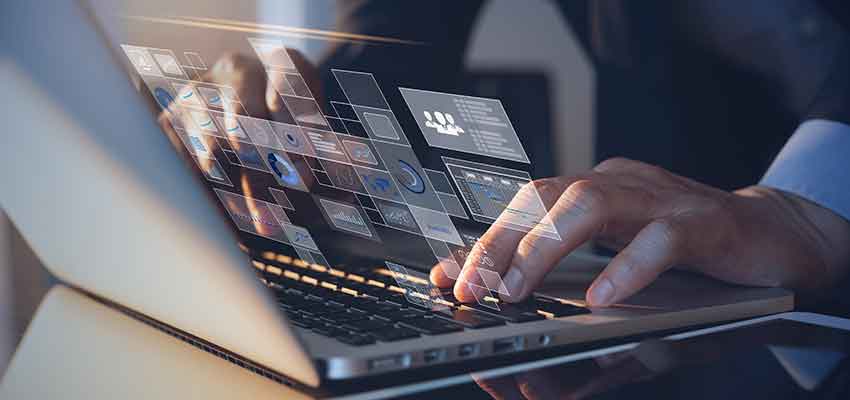 At present, there are many providers offering a variety of project management software, suited for different business sizes and requirements. If you're confused with the options in front of you, it's always wise to take advantage of project management software comparison to make a well-informed decision when choosing the perfect software for your project management needs. You may also consider the following tips when shopping around:
Know Your Needs
One of the first things that you should take into consideration when choosing the most effective project management software for your business is what your needs are. Know your current problems, and list the main points of your project management process to define your unique requirements.
Some of the problems you may be experiencing are lots of time-wasting meetings, uneven workload between the team members, lack of communication between the departments, overflowing email inbox, and missed deadlines or disorganized projects.
As you look around for the best project management software, consider whether or not it will solve your problems. If it doesn't, remove that option from your list and focus only on the ones that meet your unique business needs.
By keeping your business needs in mind, you can easily determine the most effective project management software without getting confused about the available options on the market. Aside from that, you'll save your time and effort from shopping around.
Check If It Includes Collaboration And Sharing Features
More often than not when handling complex projects, there are lots of notes and shared documents which should be accessible to your whole team; tools that enable collaboration and sharing on some project-related materials may prove valuable.
Project management software may also serve as the central storage house for every important document, while sparing some of your team members emails that could prove challenging to sort through as your project progresses.
Software that offers collaboration and sharing abilities may create a better space to work on, store, and retrieve different project-critical materials. They may also make it much simpler for every team member to keep up with documents, and to prevent the loss of important materials.
Other project management software includes collaboration and sharing features within their design. However, some options exist as standalone features. When choosing project management software, you should know if the features are included in the system or if there's an alternative method available.
The other features that make the most effective project management software include task lists, real-time reporting, schedules, and communication. All of these are critical for easy and quick problem solving to achieve improved project management.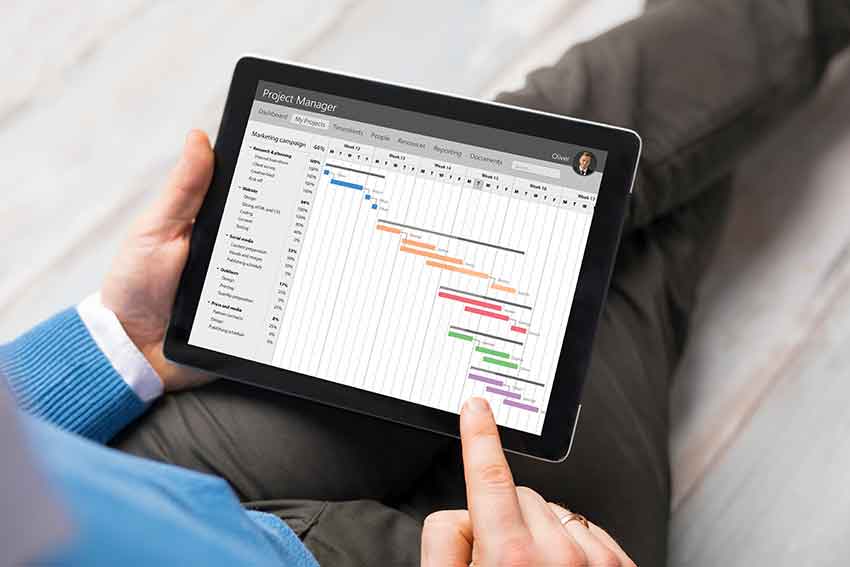 Test-Drive And Assess Against Your Needs
If possible, contact many project management software providers for a demo package. A demo shows you how the product works, and will help you determine if it fits your requirements during the trial period.
A free trial is popular with most providers, either for a certain period of time only or under a limited account. If not offered by your preferred providers, ask if they can give you a free trial or a demo for the software.
As you assess the software, make sure to mimic the real process; you must invite clients and every team member to try it. Since they'll be using the software, their feedback matters. See to it that your communication lines are open, to stay on top of things and counter any problems.
The key is accurate evaluation and it's a good idea to make a system that shows how every provider matches up to your needs. You may use adjectives like good or bad, or even grades to rank every provider; encourage your team to participate in this also.
You should not forget to check the data security. This matters most particularly if you're dealing with external clients. Aside from the negative impact on project delivery, a data breach can lead to loss of trust with clients and stakeholders. Moreover, it's crucial to make the trial period long enough to know if it's a good fit for your business.
Price
Pricing is also an important consideration for businesses. While bigger corporations might find this less of a concern, small businesses may need to carefully review the available options, and compare the advantages versus the price to determine the best software to use.
Several project management software may charge fixed monthly fees and allow no limitations on collaborators, while other software may charge group-rates. The options with such payment models may serve the needs of small businesses better in some cases than more expensive per-user-based pricing systems.
It's also a good idea to know if new project management software would help minimize the costs elsewhere by lessening labor, replacing other tools, and improving efficiency. The savings you can enjoy allow for pricier programs with robust features, advantageous even for the small companies.
All project management software is made to ensure that every key player will stay on task as important projects progress. With the countless options on the market, it's wise for you to consider your specific needs before deciding whether or not the software is worth the price of your investment. Besides, no matter how expensive the software is, it'll be all worth it if it fits for the growing needs of your business.
Bottom Line
In order to choose the best and effective project management software, it's crucial to consider factors such as your company's needs, and features which might be helpful in the long run for better project management. Remember that the right software can ensure peace of mind, and will definitely make your daily workload much easier to deal with.
Follow us: