According to SWEOR " It takes about 50 milliseconds for the users to form an opinion about your website that determines whether they like your site or not, whether they'll stay or leave." Well, knowing the above fact it is now evident why we need the best designs for our website.

Because it is rightly said 'The first impression is the last impression, sometimes you never get a second chance'.
A website is the face of a brand in the digital world, and the best website design can help businesses make a great first impression on their potential customers.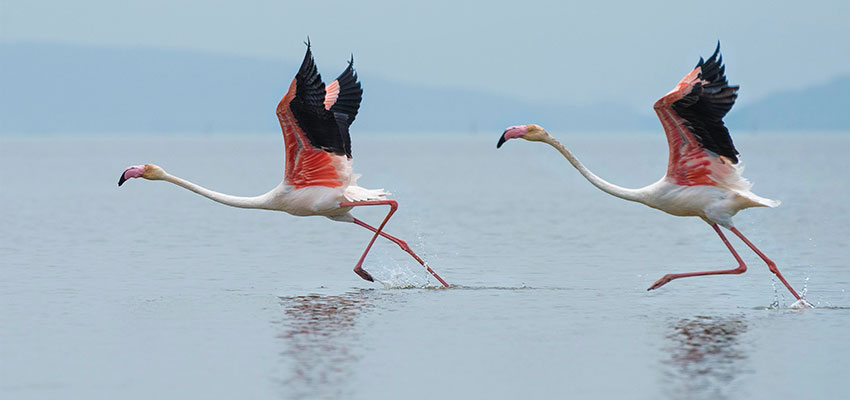 The best website design not only looks visually appealing but also provides a seamless user experience that keeps visitors engaged and encourages them to explore more.
So, here we have showcased 10 best website designs that have won CSS awards for their designs. These cool websites are the best examples of beautiful designs, UX, UI, breadcrumbs, easy navigation, color palette, and information architecture.

Finding the best website design is a complex task but a look at the below-listed creative websites will surely inspire you. You can use this list as a ready reference to incorporate the elements that suit the requirements of your website and keep the visitors glued to your site.
With that being said, here are the 10 examples of the best websites that won the CSS awards.
It is a site that caters to the shopping experience. You can virtually take a stroll in the store and see it for yourself.

It displays clear imagery with minimum use of colors and uses parallax effects. It won the CSS award for the best UI and Innovation.
For innovative ideas instead of a simple button, they have used 'pineapples'.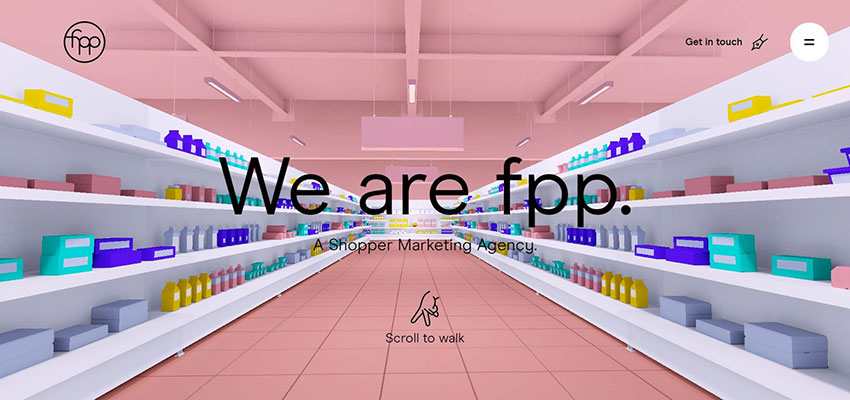 'Helixes' specialize in strategy, branding, visual design, content production, and digital communication.

The website efficiently portrays their 'creative side' as well as the 'services side' with a consistent color palette.

It was awarded the best website award by CSS in animated, grid and webGL categories.

With perfect UI and UX and minimum use of colors to display, we think you need to visit the site once to get the experience.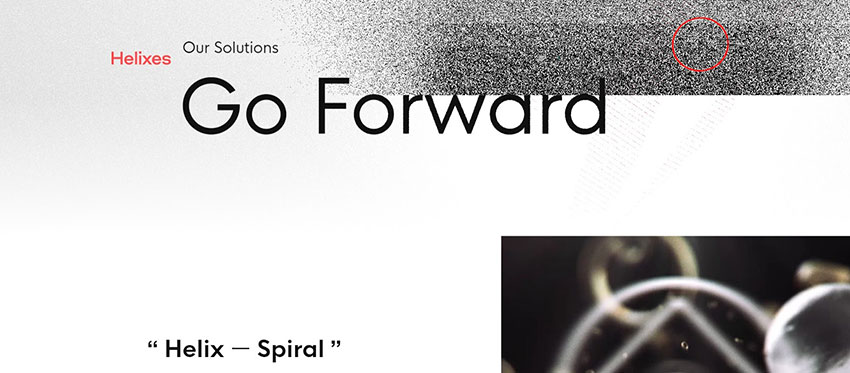 Well, Finprint has one of the best website designs that agencies like and grabs user's attention essentially on the carbon footprints generated by opting for a particular mode of transportation or a particular variety of seafood.
It was awarded 'Best Website of the Day' by CSS for guiding the user by using a game as to how their choice of buying seafood and transport chosen affects the carbon dioxide emission levels.

The site uses excellent graphics, with cool color combinations and incorporates games to prove its point before the user.

The illustrations and parallax effects make the site amazing.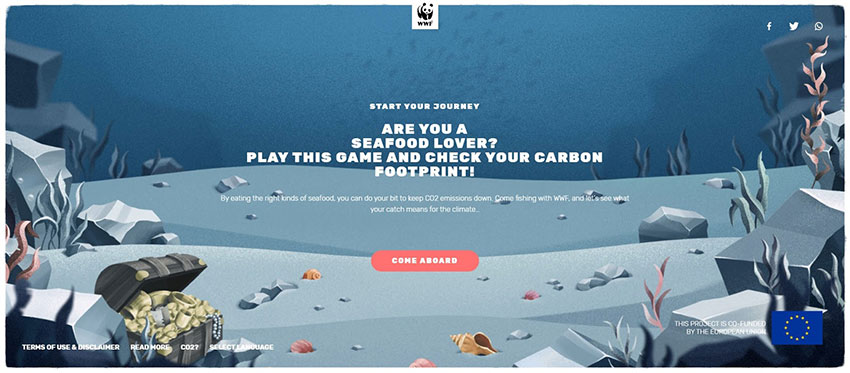 If you just thought why would someone be interested in making a website like this, here are few facts.

'Beauvoir' is a creative agency which is into branding, content creation, advertising campaign and HR marketing.
It was awarded by CSS as the 'Best Website of the day' and besides design, it has excellent breadcrumbs, easy navigation, best UX and UI.

The images and videos posted on the site are of superb quality and are capable of attracting the visitor's attention.

The scrolling features used by the site are extraordinary. The menus are placed in the sidebar giving a clear view of images and videos.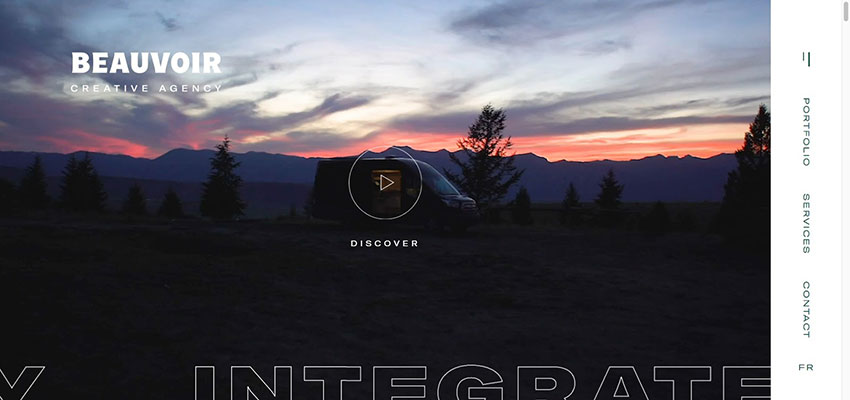 Ufomammoot presents the first Xmas racing game built using WebGL, creating fun using digital technologies.
Awarded by the CSS for the best website category, it uses excellent graphics and animations with a uniform color palette and a song that plays in the background.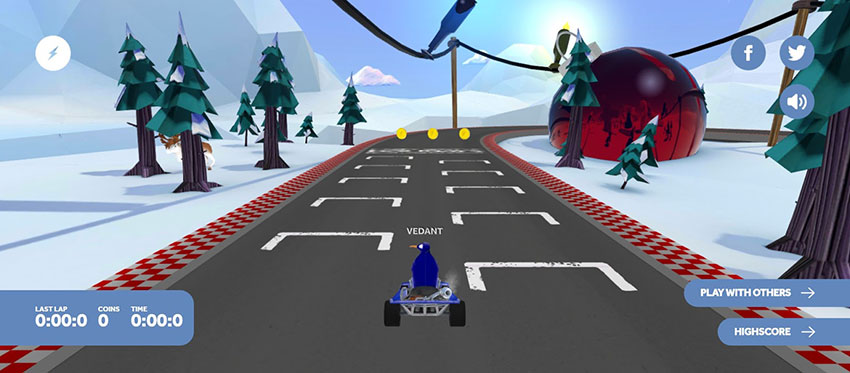 Nest Wifi is a website about the wifi which connects all devices across the home.
It was awarded the 'Best Website of the Day' by CSS in December 2019.

The use of soothing colors, perfect images, easy scrolling, and navigation is what makes this site perfect.

It uses videos to guide the user for using its device 'Nest Wifi' and uses ghost CTA buttons at apt places for converting the visitor into a customer.

Overall simple design and layout and uncluttered website make it one of the best.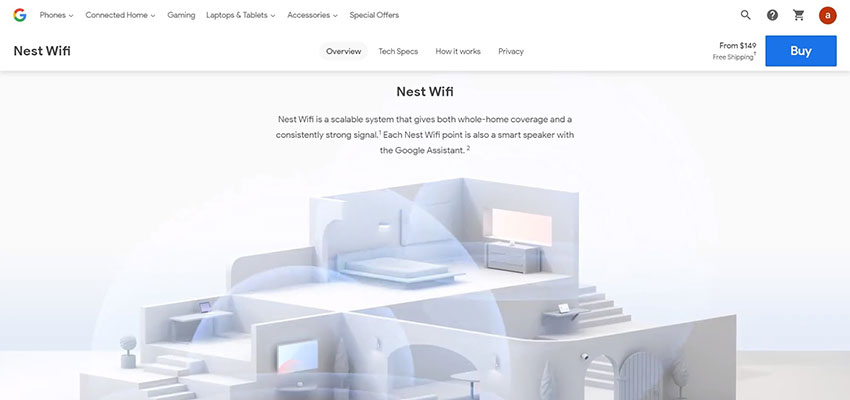 7. Wonderful Weekends
Well, this one is a classic example of using WebGL, 3D graphics to design a website from a search engine giant Google.

It makes the interface for the user quite interesting by involving them in a physics 3D game which ultimately leads them to a sign-up form for a Wonderful Weekend festival at Maggie Daley Park.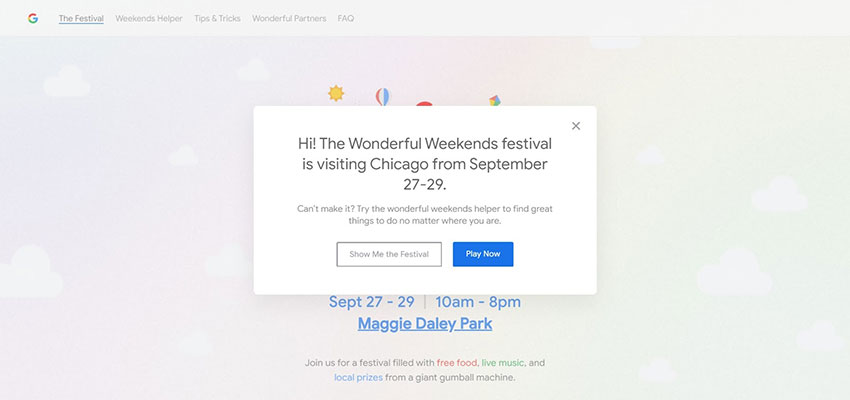 It was awarded as 'The Best Website of the Day by CSS' in the 'entertainment' category.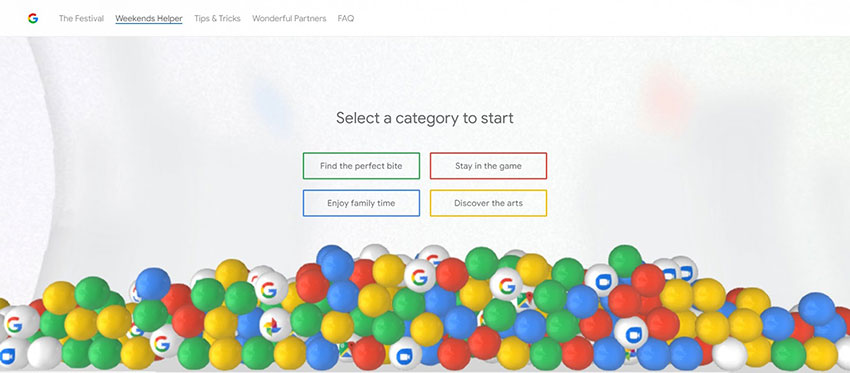 Everyone is familiar with this name. Carlsberg is famous for its beer. Well, it has an excellent website that guides the user through storytelling.
It was awarded as the 'Best Website of the Day by CSS'. It depicts minimalist design with parallax effects.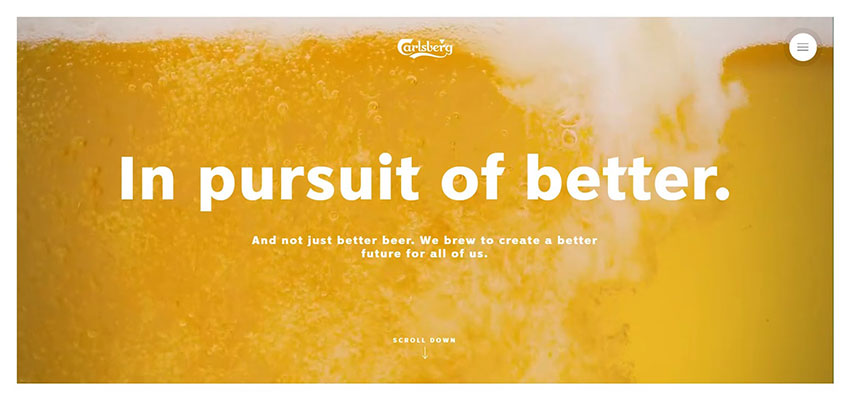 Homecult is in the business of designing interiors of houses with comfort and coziness.

The website is quite simple and uncluttered. Very well defined pages for ' projects', 'contact us' 'home' and 'about us'.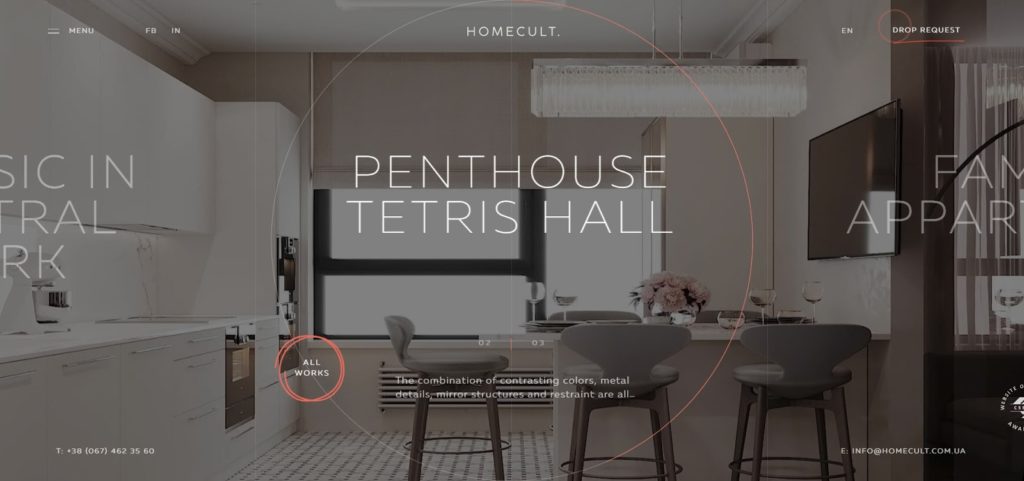 The site offers excellent navigation and breadcrumbs. The usage of cool colors makes it catchy for the visitor. It won the award for the 'Best Website of the Day from CSS' in 2019.

'Lemonade' is a website about an insurance company. What is special about this website is that it portrays the 'give-aways' on its homepage itself prompting people to believe in its service.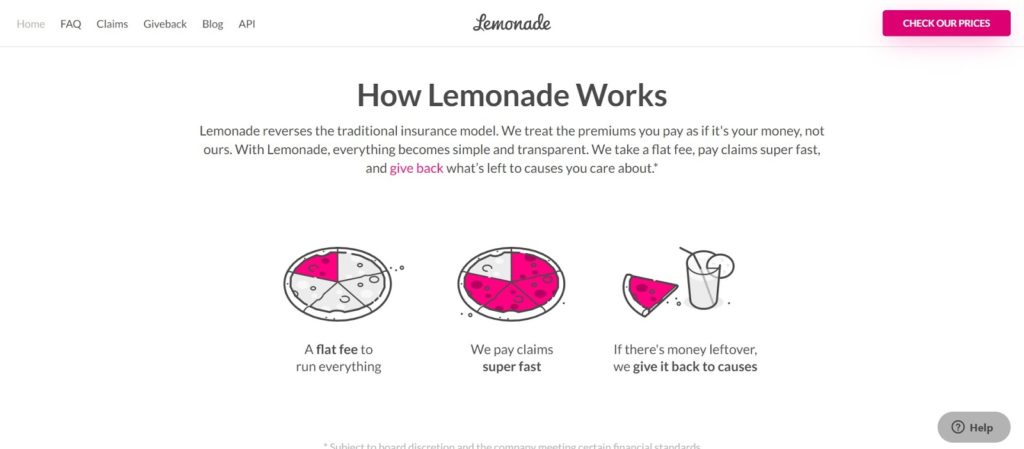 Another notable feature about this website is that you just need to scroll down the pages, automatically the next pages load without you having to click multiple tabs.

With excellent typography and animation options, it won the 'Best Website of the Day' from CSS in 2019.

Quonota is an investment company that helps determine a team's progress, wherever they are in the world. They generate long-term real returns for portfolio companies and stakeholders.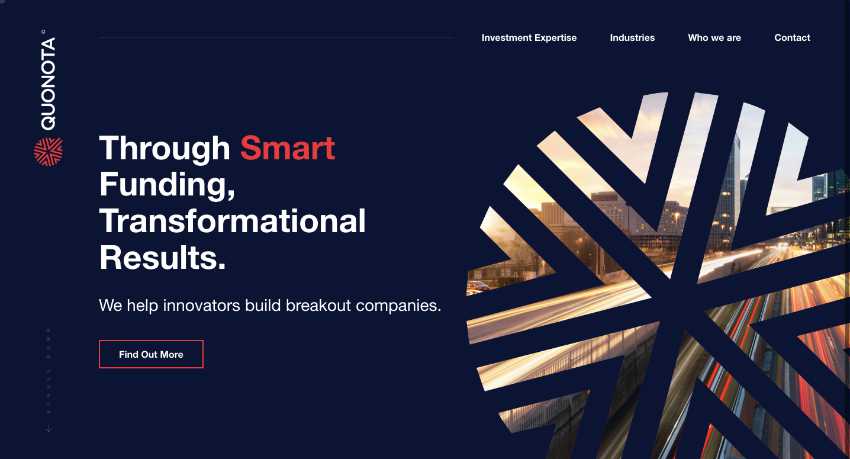 Their site makes use of modern, cutting edge and highly interactive design developed by a London web design agency. With a clean flat design the site is highly responsive and gives a clear brand awareness for the viewers whole journey."
The website has seen an increase in engagement by 300% since their new design was made live, and has been nominated on Awwwards, CSS Design Awards and CSS Winner.
Conclusion
When it comes to creating the best website design, it's crucial to focus on the target audience and design a website that caters to their needs and preferences.
A website with the best design elements can help businesses establish credibility and trust among their target audience, which can ultimately lead to more conversions and sales.
In today's fast-paced digital world, a website with the best design can make a significant difference in a business's success, helping it stand out from the competition and attract more customers.
This brings us to the end of the topic.
Still, there are many websites and many organizations like The Webby Awards, Awwwards, SiteInspire, W3 Awards, etc which award the best website design, UX, UI, etc features.
This list is not about the number of visitors, it's a list of the best-designed websites. Here is the list of the most visited internet sites for 2022.

It can be smart to search for website designers in your niche. For example, you might want to find the best real estate website design companies or other specialized agencies for specific niches.
It is worth noting that there are many platforms that allow users to create fully functional and good-looking websites without engaging expensive web designers. WordPress, Squarespace, Wix, Blogger and other platforms can be useful if you have a limited budget. Some of them even have free options. For example, here you can find some free Blogger templates.

We hope it helps!

About the author:
Chris Wagner, Head of Content @HostingPill. I regularly write about Hosting Web Servers, and WordPress. I have more than 9 years of Industry experience. Based on my experience, I have compiled the list of the best web hosting companies.
Follow us: