Efficient parking management is directly proportional to customer satisfaction.
Sounds odd? Even though it may, the statement has some truth to it.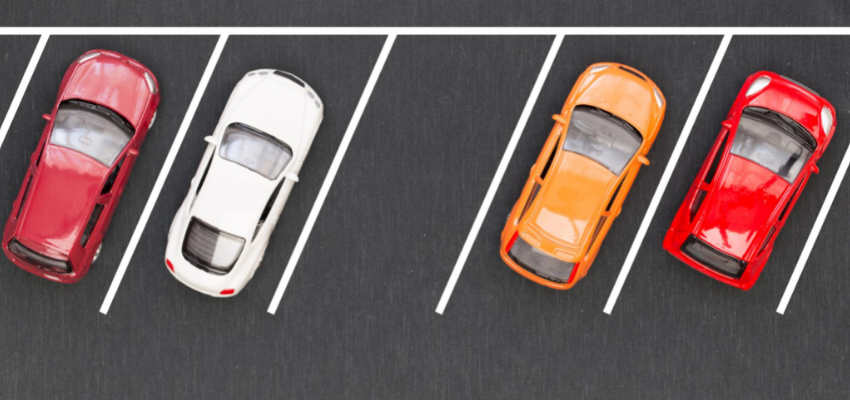 For example–a customer is visiting your eCommerce store located in a shopping complex. S/he could not find a parking spot to park the car. This can lead to two things:
It takes up a lot of time for the customer to find a parking spot 
The customer might get frustrated
A frustrated customer is less likely to enjoy the shopping experience. In fact, s/he may choose to drop visiting your store altogether. This will stop attracting new customers and won't even retain the old ones.
This is why efficient parking management is crucial to a business. It has a direct impact on generating sales. So, how do you make your parking management better for your customer? Well, there are two ways–the traditional way and the smart way.
If you go with the traditional way, you will need to hire a person to monitor the entry and exit of cars and manage the parking payments manually. This is again a costly and time-consuming affair. The smart route, however, has parking management solutions available in the market. 
These systems let the customers know empty spots, direct them to the spot and even collect payments.
Depending on your parking space and business requirements, you can choose a parking management system that works best for you.
The article will give you such types of parking management systems that might help you make vehicles inflow smoother than before. However, before we take a look at the types, let's understand some more benefits of having parking management systems for your business.
How do parking management systems help your business?
Parking management systems are not limited to only a few industries like hospitality or real estate. It can be used by any business that requires offsite customer dealing. In fact, its benefits aren't only limited to customers.
If you find your employees complaining about parking spots or they are getting regularly late because of parking issues, then it indicates that you should have a parking management system in place. It won't only help employees find parking spots but also eliminates the risk of cars getting stolen or vandalized.
Here are some more benefits of using a parking management system:
Optimizes space
A parking space is a limited asset. Hence using a system gives a wider perspective of the facility and enables the managers to direct motorists to available spaces more efficiently.
Easy to use 
With systematic functioning, managing traffic flow into, within and outside the parking lot becomes much easier. Plus, these systems need negligible maintenance and the cost of training the staff to use them stays minimal.
Only authorized entries 
With such systems in place, you can be sure that there will be no unauthorized entries of vehicles. This decreases the possibility of vehicles getting stolen or damaged.
There are multiple benefits of using parking management systems. Now that you know some of them, let's take a look at different types of them.
5 Best parking management systems for your business
Here is a list of five systems that you can use for your business. You can choose any among these that you think would benefit your business.
Intelligent Parking Management Software
Sustainability has now become a necessity for businesses. This technology-based parking software helps the environment by reducing air pollution, optimizing traffic and simplifying the ticket payments process. It makes the city economically more sustainable. 
Intelligent parking software integrates with intelligent parking management systems. These systems include cameras and sensors which help in directing drivers to the spaces effectively. Cameras and sensors are linked with software that guides the drivers to parking spaces.
The system uses OBD sensors or GPS to gather data on cars and to allot parking spots. This data once processed by the network server can also be shared with the drivers and company managers.
RFID Parking System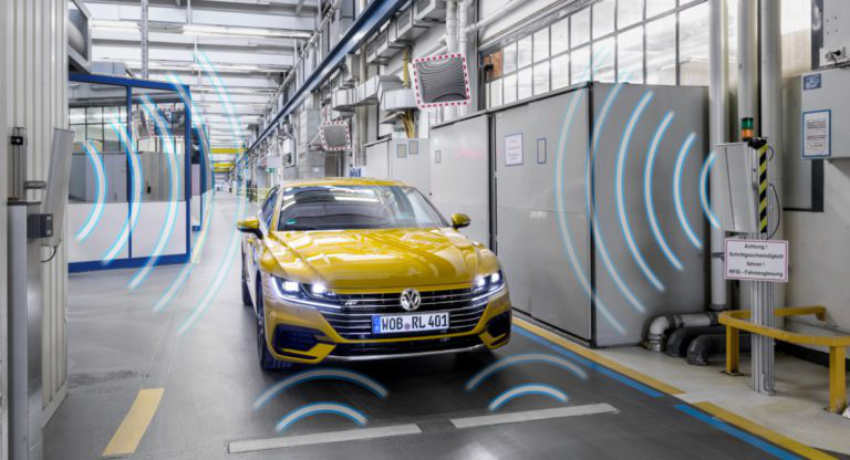 RFID ( Radio Frequency Identification) also benefits businesses by using radio waves to track and identify objects. Although there is more of this technology now, it is still finding its way into the car parking market. 
RFIDs provide a quicker way for customers to park their cars as they allow drivers to simply scan their cards and park up. It has a wider radius detection mechanism. This can be useful in measuring the number of cars parked at a time. They are usually beneficial for permit holders. Plus, one can also integrate prepaid and postpaid cards with the system for easy payment.
The best thing about this system is that drivers are not required to use a computer monitor at all which reduces costs for car park owners too.
Robotic Parking Systems
The day when we will have robots park our cars in the designated parking spot is certainly not too far in the future.
In a robotic parking system, the driver has to drive into an automated parking space and the sensors will point in the direction to go where the empty parking spot is available. The sensors also ensure the safety of the vehicle by making sure the vehicle does not get scraped. Your job is done here. You just pull up and park the car in the terminal.
The car is then moved to a parking slot which can be anywhere in the stacked area of garages.
The driver is given a ticket so that when s/he comes back, he is handed over the ticket and the car can be retrieved. The whole process is computerized so you don't need to hire staff to look after parking facilities.
Auto Pay Parking System
This is one of the most popular management systems as they make it extremely easy for customers to use them cheaply. They work well for everyone involved in the process, including the managers of car parks.
It records the vehicle's entry and exit from the parking area. Similar to the RFID parking system, it tracks the car through its registration plates.
The system records when a vehicle enters and leaves a parking area. It can do this by tracking the car via its registration plates. It makes the parking process easy and smooth which saves everyone's time.
Auto pay parking system can use one of the following ways to read the vehicle's registrations number:
Radio-Frequency Identification (RFID) is an automatic identification method to store and remotely retrieve data with RFID tags
License Plate Recognition (LPR) makes the pictures readable. It takes pictures of license plates, reads images with character recognition software, and converts them into text so that a computer can read
License Plate Inventory(LPI) uses LPR to track the license plates of vehicles. It may also use a manual collection of license plate information for the same.
Proximity Cards are smart cards that can be read without being inserted into a reader device
Integrated Parking Management System
As the name suggests, this parking management system is an integration of hardware and software. It consists of access control and security features like CCTV for surveillance, automatic number plate recognition (ANPR) and RFID.
The CCTV cameras act as surveillance to monitor the vehicles, while the Automatic Number Plate Recognition (ANPR) captures the vehicle's number plate. With this technology, numbers and alphabets on the vehicle's number plate are derived.
Here are a few benefits of an Integrated parking management system:
It helps in detecting stolen or lost vehicles
Parking tickets can be verified against the vehicles with the ANPR feature easily at the entry and exit terminals
Identify if a vehicle enters the parking space without paying
Easily tracks unauthorized entry of vehicles in protected parking zones like hospitals or government premises
Wrapping up the best types of parking management systems
This is all for the parking management systems. You now know how efficient these parking management systems are. However, it can prove to be a sound investment only if you wisely choose which parking management software your business needs. For example, if you have limited staff on-site and almost no face to face customer dealing then investing in the system might not be for you.
These systems provide you with analytics, so you can analyze the whole parking flow and know if it needs any amends. The benefits of having a parking management system are endless but it is important to know your business requirements and then make a choice.
About the author:
Parita Pandya is an Engineer turned Writer. She usually finds herself writing for businesses.  When she is not writing, she is either strumming her guitar or penning her thoughts down on paritapandya.com.
Follow us: