The pandemic has forced companies to implement drastic changes to their business models and operations. Forward-thinking businesses have been practicing automation and virtual functioning for a few years. But the new normal has further accelerated the demand for automation, especially in the software development sector.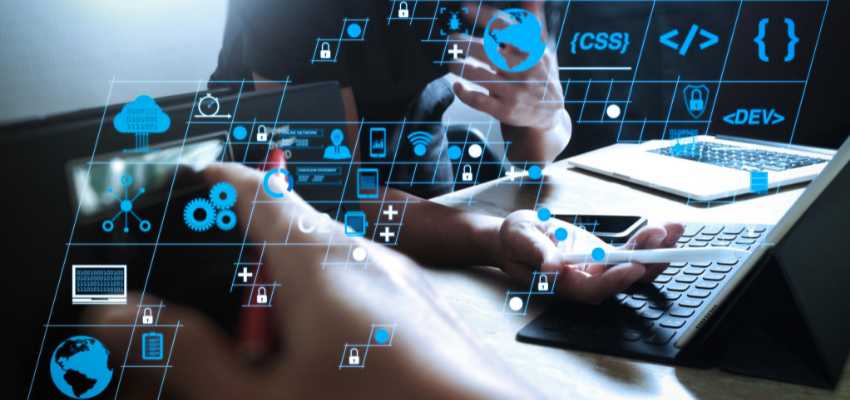 Consumer preference and behavior and the need for security are a few of the main drivers of these changes, and software companies are at the forefront of the situation. As the leading suppliers of software and business applications, tech companies have seen a continuing demand for their products and services. But that's not to say that the pandemic hasn't affected them. Several startups shut down in 2020, according to TechCrunch.
Operating a software business amid these difficult times is fraught with challenges, too. This article will discover how your organization can continue to scale into the new normal.
1. Protect Your Employees' Health
Workers are the backbone of any business, and with the continuing threats brought about by the COVID-19 virus, it pays to practice caution. All companies have implemented remote working and rely on virtual meetings to connect their team members. In-person interactions are limited, and mixed working arrangements reduce the spread of novel coronavirus.
For software company employees who choose to report for work or need to access organizational resources for efficiency, companies must follow both federal and state health and safety regulations. Authorities at the national level released a guide called OSHA General Duty, outlining the employers' responsibilities in keeping the workplace safe from all types of risks, including health safety protocols to keep infection rates low. 
Amid health concerns, employers must ensure their team members are taken care of to ensure their well-being. Apart from social distancing, consider providing your employees with care kits. Check their health conditions regularly and prevent them from working in the office if they feel sick. Providing a positive workplace experience ensures your employees stay productive and motivated, keeping your software development business going.
2. Accelerate Digital Transformation 
As the global business industries continue to adapt to the new normal, software companies must get one step ahead of these transformations if they want to thrive. Unsurprisingly, the demand for software products has skyrocketed during the pandemic and will likely continue for several years.
A 2020 survey by cloud company Unit4 done at the pandemic has revealed that 84% of major organizations are implementing digital transformation plans faster due to consumer requirements. This demand is primarily fueled by the increasing need for remote working arrangements and adjusting to consumers' needs.
Companies are moving to the cloud to integrate automated business solutions for more flexibility. With the pandemic, business executives realized that in-premise information technology (IT) systems and structures might no longer be enough to accommodate the demands for remote working and consumers. Besides being adaptable, cloud technology is also generally secure and accessible, allowing users to access information anywhere and at any time.
The survey also discovered that business executives have become more adaptive in their planning with the crisis and learned to acknowledge the need for faster innovation processes. Instead of holding on to every penny, businesses increased their spending on technology during the pandemic. These investments were allocated to addressing new business growth opportunities and advanced digital operations to stay relevant in the new normal.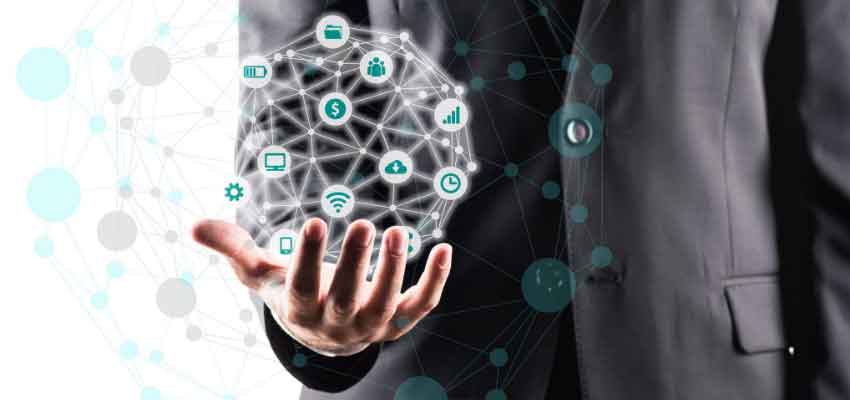 3. Make Remote Working Better  
The pandemic has accelerated the demand for software products. Apart from virtual office meetings, professionals like doctors and lawyers have relied heavily on online consultations in carrying out their practice. Digital learning continues to be the preferred learning instruction to reduce COVID-19 infections in children. Because the virus is highly unpredictable and hasn't shown signs of stopping yet, there are indications that this trend will continue.
Companies and organizations predict that the new normal leans towards the normalization of remote working. Most small businesses consider this scheme permanently because of considerable savings in rent and utilities. This is good news for software developers offering products for business automation.
But companies must start in their backyard. Besides making all digital processes and your website secure, prioritizing a positive employee experience is crucial. One of the better ways to do it for remote workers is offering access to automated processes. Having access to the tools and resources needed to increase productivity is significant to employees. Automation can also help reduce their workloads.
4. Strengthen Software Supply Chain
Cybercrime and hacking attempts have increased at alarming rates, according to an International Criminal Police Organization (Interpol) report released in August 2020. The inter-governmental law enforcement agency stated a 569% increase in malware and phishing attempts and a 788% growth in high-risk registrations from February to March 2020 alone. Additionally, over 900,000 spam messages, 48,000 malicious links, and 737 malware incidents were recorded for the first four months of the same year.
One of the most significant attacks amid the pandemic in the software development sector is the SolarWinds hack in 2020. Online criminals managed to break into a software supplier's network and embedded a malicious code that infected their customers' systems—gaining access to valuable data in the process. Such a scheme is called software supply chain poisoning.  
Like traditional supply chain systems, software companies must protect their supply chain to ensure that the programs and services they offer don't get compromised. Companies must implement proactive and reactive measures to prevent these disasters and mitigate their impacts. As tech organizations know, a digital breach translates to a potential lawsuit and a hefty settlement. In some cases, it may even lead to permanent business closure.
5. Focus On Enhancing User Experience 
To further protect your software development business from going bust amid the new normal, it's critical to provide the best user experience at all levels. Among the few discoveries of the IT survey mentioned earlier, enterprise digital transformation plans are user-centric.
Fulfilling business customer requirements can be reached by creating a simple and user-friendly interface and developing products that automate and streamline workflows and increase collaboration and communication.
Software development businesses can also increase customer engagement to understand user preferences and explore further growth opportunities. For instance, the pandemic may have increased the need for self-service options, so businesses must adapt to this shift in customer demands in creating their products.
Final Thoughts 
To weather through the crisis and stay relevant in the new normal, software development companies must quickly adapt to the changes in consumer preference and their overall operations. In most cases, thriving in the face of the new normal requires a new approach to business analysis, planning, and investing—while protecting your most valuable resources against emerging threats.
Follow us: