Startups can always use all of the support and help available, and an Extended Enterprise LMS (Learning Management System) can be remarkably beneficial.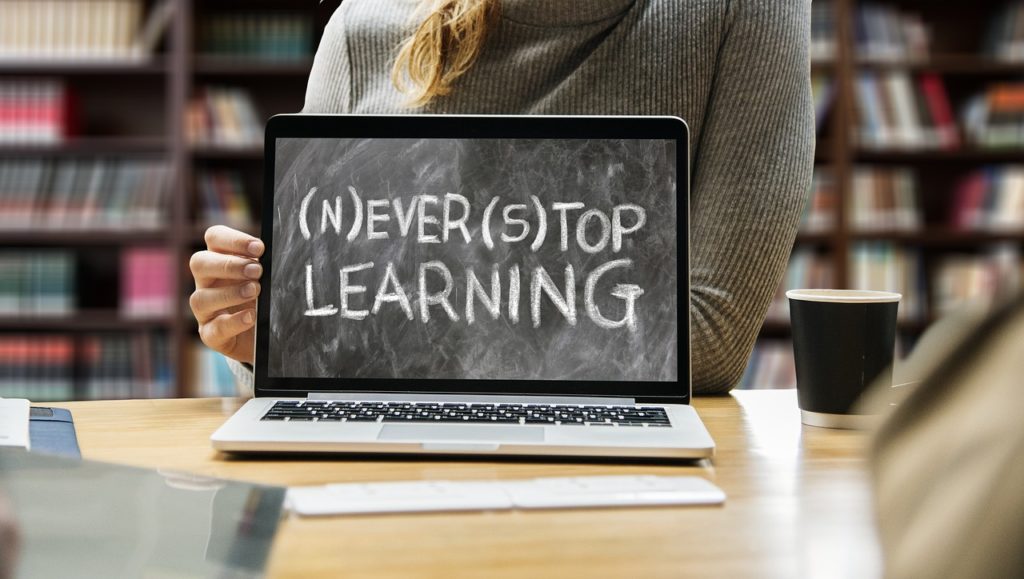 Just what is an Extended Enterprise Learning Management System? In brief, it is a learning platform that includes every department or segment in your business' network. For example, if your firm has suppliers, customers, sales staff, and even some partners, the learning management software incorporates them into the system. The system is meant to provide training that is in sync with your company or brand values.
And if you are wondering whether or not consumers should include in an Extended Enterprise Learning Management System, the answer is yes. When they learn something via your organization, it creates a concrete, nearly-unshakable connection to your service, product, or brand.
Is that the extent of the learning management system benefits available? Can that training be customized to every segment and create a connection to the brand?
Not at all. We have eight further benefits that a startup can enjoy from the use of online learning software.
1. Across the Board Training
A startup has only an initial level of people to train or educate as to standardized operations or procedures, new products, and any further information. It makes it easy to communicate and interact, but as soon as the organization experiences growth, it can be extremely challenging to manage and control training and knowledge. Premium Extended Enterprise Learning Management Software creates an unbreakable chain or loop of communication. It ensures equivalent training across the board by providing continuous information through online training software.
2. Secure Data and Information Storage
Why keep data in an array of computers or other devices when one of the learning management system benefits is central storage and fast retrieval of any information needed for training? Centralized data is much more secure.
3. Performance Information
Looking to keep tabs on how consumers, partners, and others are doing with the training available through the learning management software? Another of the learning management system benefits is that it can incorporate statistics and reports that allow for tracking and identifying where improvements are needed.
4. Inform about Services and Products
An Extended Enterprise Learning Management System also allows for customers or clients to learn and even train about your firm's services or products. It creates brand loyalty and consumer confidence to an unprecedented level and allows more accessible word-of-mouth marketing and client-to-client introductions.
5. Customer Service Enhancements
Among the lesser-known learning management system benefits is the simple fact that it provides optimal training on all levels and subjects. It ensures that all stakeholders are as fully informed and trained as needed to offer the very best in customer service. By having the highest level of knowledge about the offerings, it translates to the best in consumer service.
6. Immediate Information
One of the significant benefits of online learning software is that it can allow a startup to distribute details promptly. Did you create a new product or update an older one? The information is disseminated, thanks to the Extended Enterprise Learning Management Software rapidly. It informs consumers but also ensures staff and stakeholders are fully informed about products or services.
7. Customized and Personalized
One of the most substantial benefits online learning software is that it can provide standardized information to a wide range of individuals. However, that is not always the most efficient way to package the details needed. The good news is that an Extended Enterprise LMS is often customizable to the needs of individuals, presenting the required information in a way that is most beneficial to the learner and recipient, and promising the most significant ROI per person.
8. Affordability
One of the most relevant factors to startups, even if it is a regrettable factor, is that budgets can limit opportunities. The good news is that a startup or a major global player can both find affordably priced online learning software. When compared with other training options, real-world or online, the Extended Enterprise LMS is going to reduce the corporate or startup training budget in many ways – and in some that many don't immediately recognize. As an example, there is no need to pay for all of the travel costs and materials needed for onsite training, no need to shut down an office, and so on. Instead, it can be done through the software and the cloud.
Now that we've looked at eight ways an Extended Enterprise LMS might benefit a startup, it is likely that you have more questions about this software. SkyPrep offers online training for internal, external, onboarding and compliance training needs. Offering user-friendly software, it is highly recommended and guarantees the kind of engagement, retention and ROIs that most organizations hope for when selecting this sort of software.
Follow us: