We are heading to the world of Web3, an internet that is based on Blockchain. While we are still at the early stage of it, many apps are getting developed for Web3. And to connect with them, you will need a web 3.0 wallet. So the question is, what are some of the best web 3.0 wallets available on the internet?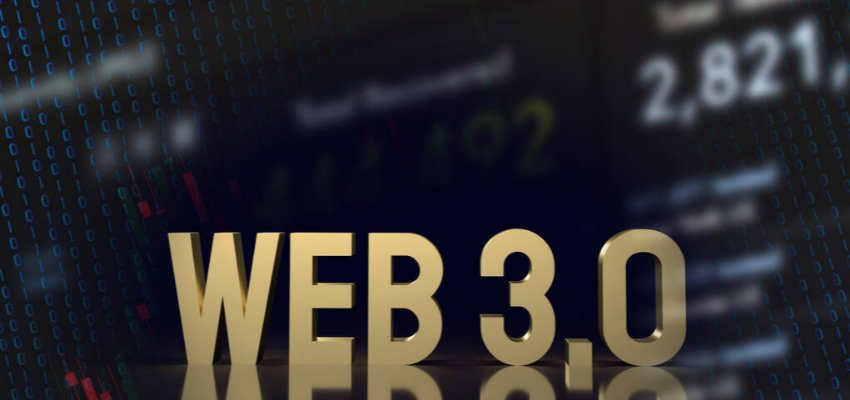 To help you out, I have mentioned some of the best crypto wallets below to help you connect with the Web3 world deeply.
So here we go:
1. Trust Wallet
Trust Wallet should be your top pick for the best web 3.0 wallets. This one is the official crypto wallet of Binance and comes with some cool features. Check out Binance review article for more information about the exchange.
You can use this wallet to send, receive and store cryptocurrencies and connect with a wide range of dApps.
Along with that, it allows you to earn interest on your crypto holdings, play blockchain games, and give you access to the DeFi platforms.
This one is also a multi crypto wallet that is extremely straightforward to use. It also comes with Uniswap and PancakeSwap trading integrated.
Plus, it lets you buy Bitcoin and other crypto using EUR or USD. Plus, it offers you Binance Smart Chain, BEP20, and BEP2 support.
The best part of the wallet is that it is absolutely free to use, and there are no transaction fees. But you will have to pay network fees.
2. MetaMask
MetaMask is another popular crypto wallet. The wallet makes it easy for you to connect with the decentralized web or the Web3.
MetaMask is a combination of both wallet and a browser. With this one, you can buy, spend, spend and exchange your digital assets. Plus, you can use the app to make easy payments, trade assets, play games, and so on.
The best part is that it offers you a simple yet secure way to connect with blockchain based apps or dApps.
Moreover, it comes with a swap feature that makes sure that you are getting the best price with the lowest network fees. MetaMask does this by fetching data from decentralized exchange aggregators, market makers, and DEXs.
3. Argent
Next, there is the Argent. It is one of the popular web 3.0 wallets for DeFi and NFTs. Using this wallet, you can buy, trade, earn and stake on Ethereum layer 2 with low fees.
The wallet allows you to earn 5% by staking ETH. Plus, you will get to earn up to 15% on USDC and DAI. Buying crypto on the wallet is pretty easy. As it allows you to buy digital assets using a card or bank transfer.
The highlight of the wallet is that it offers up to 100x cheaper fees than Ethereum. As it uses zkSync's layer 2 network. Also, you will get to trade coins for fees as low as $1.
The wallet is available on both iOS and Android devices. However, it lacks desktop support.
4. Coinbase Wallet
Coinbase is one of the popular crypto exchanges available out there. Apart from being a crypto exchange, they also have an excellent crypto wallet.
Using a Coinbase wallet, you can store your crypto and NFT in a single place. Plus, it supports over 4000 assets and lets you connect with a wide range of dApps.
Plus, the wallet lets you connect with different DeFi apps. So you can earn yield, grow your NFT collection, and more. You can use DeFi liquidity pools through the wallets to supply or borrow crypto, swap assets easily, or join DAO to shape major web3 projects.
The good part is that Coinbase Wallet is available on both desktop and mobile devices. For Desktops, you will need to install a Chrome extension, and for smartphones, there is a dedicated app.
4. Ledger
Apart from app based wallets, there is also a hardware web3 wallet named Ledger. Ledger has two hardware wallets, the Ledger Nano X and the Ledger Nano S.
Both of them offer you pretty much the same features. Like, you will be able to securely buy, exchange, and grow your digital assets.
Along with that, it allows you to earn interest on your crypto holdings by staking through the Ledger Live. Plus, it allows you to lend your DAI, USDC, and USDT to earn from your holdings.
Moreover, with Ledger Nano X you can hold up to 5,500 coins and tokens. On the other hand, the Ledger Nano S model supports more than 1100 coins and tokens. Also, you can use both of the hardware wallets to store NFTs and more.
5. MyEtherWallet
MyEtherWallet is a client-side interface open source crypto wallet that allows you to interact with the Ethereum blockchain. It is absolutely free to use, and it can be used for generating wallets, interacting with smart contracts, and more.
The wallet comes with tons of useful features. Like you can use it for buying crypto using your bank card. Or you can create an Ethereum wallet.
Plus, the wallet allows you to hold and send Ether tokens. Or you can swap, exchange, and trade Ether and ERC-20 tokens.
It also supports Ethereum 2.0 staking. As a result, you can stake Ether on Eth2 chain to earn interest. Plus, it allows you to connect with MEW web via myetherwallet.com, and use all of its extended features.
6. Authereum
Lastly, there is the Authereum. With this one, you can log into your favorite dApps, and it is absolutely easy to use.
There is no need to download anything or deal with seed phrases. Instead, you add recovery accounts to recover your account.
However, it is built on Ethereum. As a result, you can only connect with Ethereum apps. But connecting with Ethereum apps is a pretty straightforward thing. You have to sign in the way you sign into your Facebook account.
Final Words
So those were some of the best web 3.0 wallets that you can try out. Now go ahead and check these wallets out and see if they meet your requirements. If you get stuck at anything, drop a comment below.
Follow us: