Cybersecurity is the protection of computer systems connected to the Internet, including hardware, software, and data, against cyber attacks. In the age of digital transformation, the use of computer systems is becoming more and more important and the goal of cybersecurity is to limit risks and protect digital assets against malicious attacks. Information security, designed to maintain the confidentiality, integrity, and availability of data, is a subset of cybersecurity.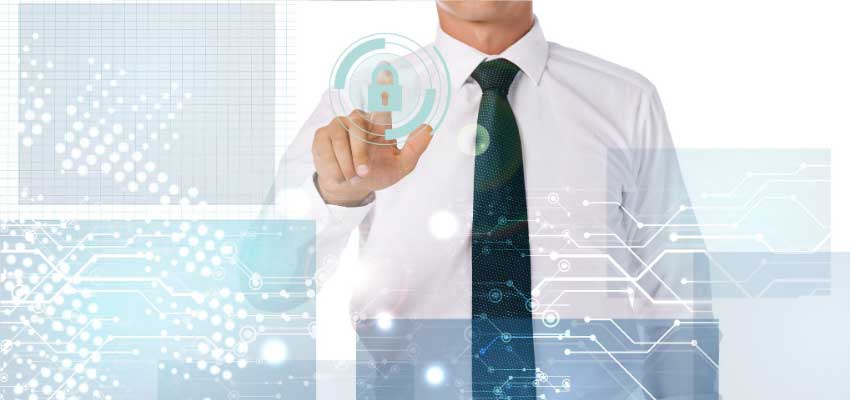 Businesses large or small, employees as well as individuals must implement good cybersecurity practices. Clearly, no business is immune to cyberattacks, regardless of their size and industry. But, all businesses can mitigate some of the risks by taking steps to protect themselves and their organization online.
Here are 8 best practices and cybersecurity tips to help protect your business against the risks of cyberattacks.
1. USE UPDATED ANTIVIRUS SOFTWARE AND SET UP A FIREWALL
The essential element of cybersecurity is an antivirus. While an antivirus detects and removes viruses, a firewall prevents them from invading your computer. A firewall essentially filters all of the information that comes and goes between your computer and the Internet and prevents viruses from entering your computer system.
2. USE A VPN
A virtual private network (VPN) creates a private network over public networks. It allows users to exchange data over public or shared networks as if their devices were connected to a private network.
If you are a small or medium business, some of your employees are likely to work remotely. So you have to think about the cybersecurity of your computer systems. If you don't make sure your team uses a secure network, you'll be vulnerable to cyber-attacks. Hackers can intercept your data, especially if you are using public WiFi.
3. USE DUAL FACTOR AUTHENTICATION
You can limit your exposure to cyber-attacks by encouraging employees to use two-factor authentication. This system adds an additional step to accessing accounts. When accessing accounts, you must use your password and the additional code sent to your smartphone.
Two-factor authentication adds a layer of security and deters cyber attacks.
4. CONDUCT REGULAR CYBERSECURITY AUDITS
As your business grows, you reach a level where you cannot compromise on cybersecurity. And so, to minimize the risk of data breaches, you need to have a compromise assessment by cybersecurity experts.
Besides, it is advisable to hire an internal cybersecurity expert who will handle day-to-day security issues.
5. BACKUP THE DATA
Data backups guarantee the recovery of your data in the event of data loss or theft. You should always backup your data in a different location so that hackers cannot access both areas, and you should also back up your data regularly.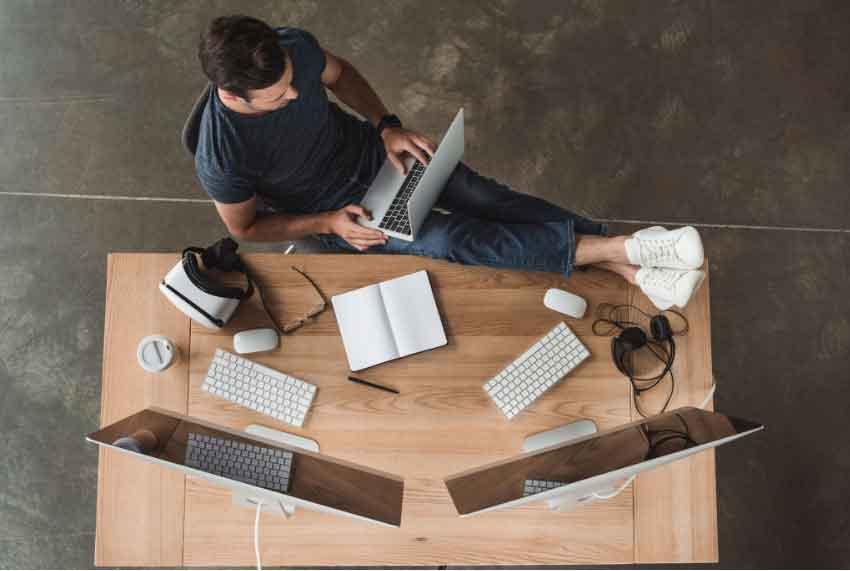 6. CHECK THE SOURCES OF YOUR DOWNLOADS
Always download stuff whose credibility you can judge easily. You can do this by verifying the authenticity of the website you are downloading it from and verifying the integrity of the downloaded file. Malicious apps are designed to trick the cybersecurity of computer systems, and you won't know what hit you (until it's too late) if you let your guard down.
7. TRAIN YOUR EMPLOYEES IN GOOD CYBERSECURITY PRACTICES REGULARLY
Believe it or not, many employees click on phishing emails. One of the reasons the numbers are so high is that phishing emails aren't as easily detected as they once were, and hackers have become adept at creating a sense of urgency.
The best way to combat phishing is to take cybersecurity awareness training. This training should be provided during onboarding and then regularly thereafter to strengthen a company's "human firewall."
8. KEEP ALL SOFTWARE UP TO DATE
Hackers are always looking for vulnerabilities in the software used by your business. It could be as easy as finding a way to access your Windows network. For software publishers, this represents a real challenge in terms of cybersecurity. They are working hard to create patches and updates that eliminate these vulnerabilities. It is, therefore, important to make regular updates of all software, as soon as they are available.
Follow us: