Although there are countless ways to market your eCommerce products, not every trick in the book or following digital marketing trends will guarantee your success.

If you aren't mindful of the "in-betweens," you run the risk of needlessly spending your budget, losing customers, or selling the wrong product — all of which can wreck your eCommerce business to oblivion.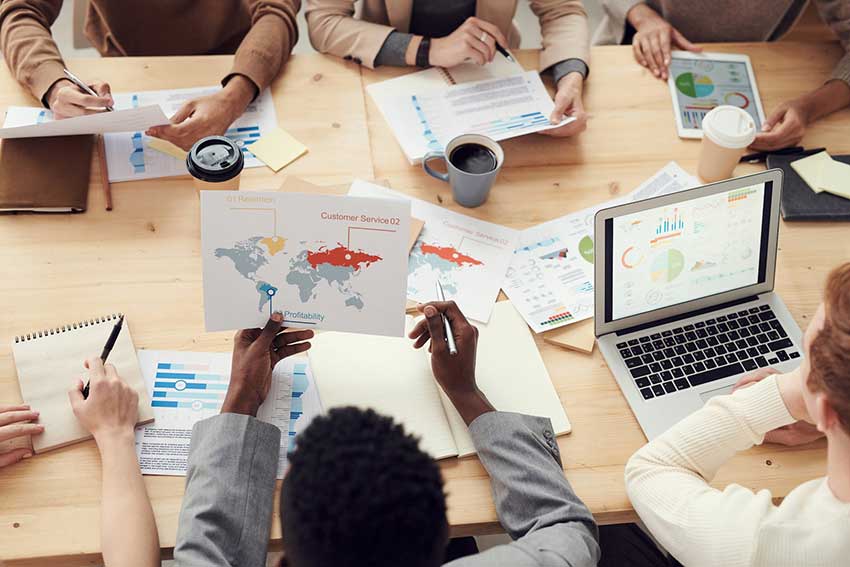 That is why we laid out five eCommerce marketing tips to help you kick start your online business to ultimately drive more sales.

Let's jump right in.
1. Create a marketing plan for your eCommerce
Marketing plans lay out the groundwork for your online business and map out the strategies and tools you need to reach your target audience and convert them into buyers.

However, developing your marketing plan takes time, commitment, and research.

The good news is, there are steps you can follow to help you build an effective marketing plan.

Identify your objectives. Setting specific goals will align your strategies and help you determine the metrics for measuring the success of your campaigns.
Perform a situation analysis. Understand where your business stands financially, in the market, and against your competitors to help you make better decisions and get better results.
It's a crucial step if you're new to online selling because it helps you determine the strengths and weaknesses of your business, and it will shape your marketing strategies.

If you're running a physical store, for instance, and you want to move your business to the digital space, you'll need to know the current industry landscape to come up with the right approach. You need to know which platforms your customers are visiting, the best digital marketing strategies that will yield meaningful results, etc.

Doing so helps you avoid wasting your resources on the wrong methods and instead, you can focus your time and energy on efforts that produce the best results.

Determine your positioning and pricing strategy. Conduct thorough research to ensure your product positioning provides value to your target market and that you'll get maximum profits for your pricing.
Developing your marketing plan is time-consuming and labor-intensive, but it's worth the effort since it helps ensure the effectiveness and sustainability of your marketing strategies to drive sales.
2. Set up a referral program for your eCommerce
Referral marketing can help you gain massive followers.

Through this strategy, you can work with your customers or influential people to help promote your brand and products for you.

One of the best ways to run referral programs is by working with social media influencers.


You can use platforms such as Influence.co to find influencers in your niche for your influencer marketing strategies.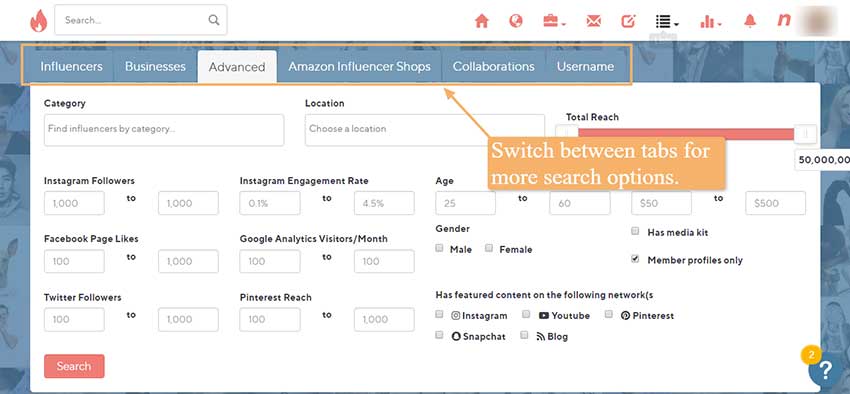 Instead of going through thousands of social media profiles, using the platform will let you find influencers by category, location, number of followers in different social networks, and more.

If you want to check a specific influencer's engagement rate, the brands they work with, etc., you can type in their handle and see the details.

Many people take the recommendations of influencers as gold. Use this to your advantage and run a referral program that can get your target audiences excited to share your products and brand.
3. Automate your social media marketing
Running social media campaigns is a great way to engage and connect with your target audiences — but it can also be a huge time-suck.

The key is to reduce your tedious social media marketing tasks so you can free up time and focus more on building customer relationships.

With social media management tools such as Buffer, you can connect all your social platforms and automate your posting schedule.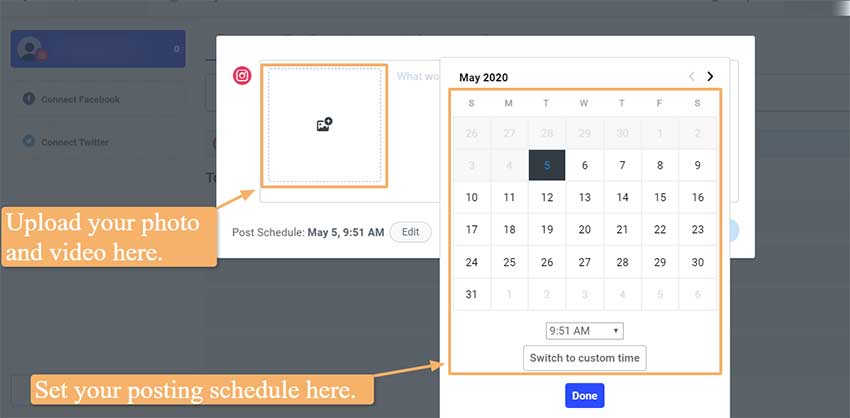 With this, you won't need to log in to each social media site, and instead, create your content and automate your posting schedule all from a single platform.

The app also offers other features to streamline your social marketing workflow, such as a browser extension for easy content curation.

Plus, its analytics function lets you measure your social media performance and gain insights for growing your engagement, reach, and sales.

Digital marketing tools let you automate your social media tasks, save time, lighten your workload, and run your campaigns more efficiently to get better ROI and increase your sales. 
4. Grow your email list
To help ensure that your visitors always have the option to join your email list, include your email subscription forms on pages intended for conversion.

Hiding your opt-in forms behind newsletter links won't help convince users to subscribe, and will only discourage them from signing on.

Along with stunning forms, you also need to write a catchy call-to-action to entice audiences to subscribe to your list and act on your conversion goals.

Mailchimp Forms by MailMunch on Shopify, for instance, lets you create eye-catching and compelling exit-intent popups to help increase your subscribers.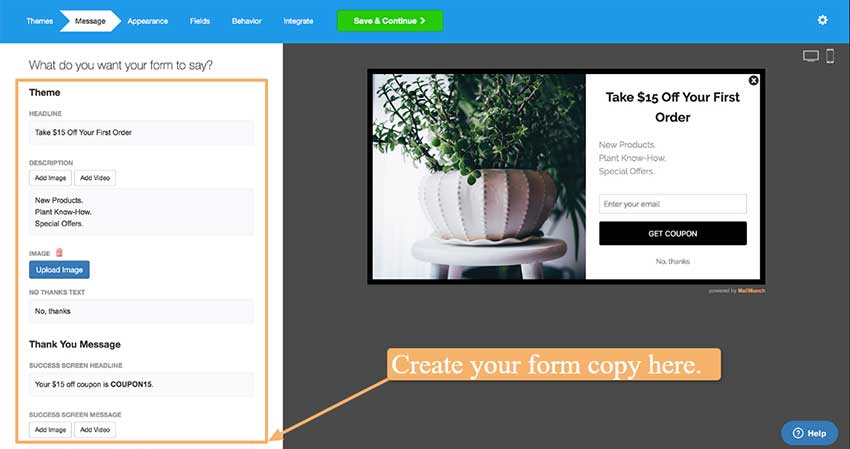 Through well-designed forms, you deliver a promise of value to your prospects with free ebooks and special offers — while building your email list and generating leads at the same time.

This helps you nurture relationships with your customers and, ultimately, boost your sales.
5. Invest in public relations
Statistics show that startups and small businesses need PR because it's a cost-effective way to market your brand and products.  

A simple method to get more press for your online business is to proactively position your brand as a knowledgeable and trustworthy resource in your industry.

Even if you're a startup, you can leverage strategies such as participating in conversations about your product category and around your market.

Here are a few more ways to position yourself as a thought leader in your industry.

Engage with people on social media regularly. Find conversations about your industry in social media platforms and present yourself as a resource to help users instead of straight-up promoting your brand.
Answer questions on forums such as Quora and Facebook groups. Address customer pain points directly by answering industry-related questions on forums. Again, the goal is not to be promotional but to be a resource.
With an excellent PR strategy, you can build brand awareness, stand out from competitors, and draw your target audience to your eCommerce store successfully. 
Bottomline
eCommerce marketing involves many moving parts. You just need to work on your strategies to ensure they sustain your campaigns and get the best returns for your efforts.

You can use many other ways to market your online store and boost your sales, but the five tips here can be great starting points to help develop your entire eCommerce marketing strategy. 
Follow Us: