Welcome to the world of WordPress – the ultimate solution for creating a beautiful, functional website without any coding skills. Whether you're an aspiring blogger, small business owner, or professional web designer, WordPress is the perfect platform to help you showcase your brand online. But if you're new to this powerful content management system (CMS), building a website from scratch may initially seem daunting. Don't worry. In this post, we'll guide you through everything you need to know about building a WordPress website that will impress your visitors and boost your online presence in no time. So let's get started.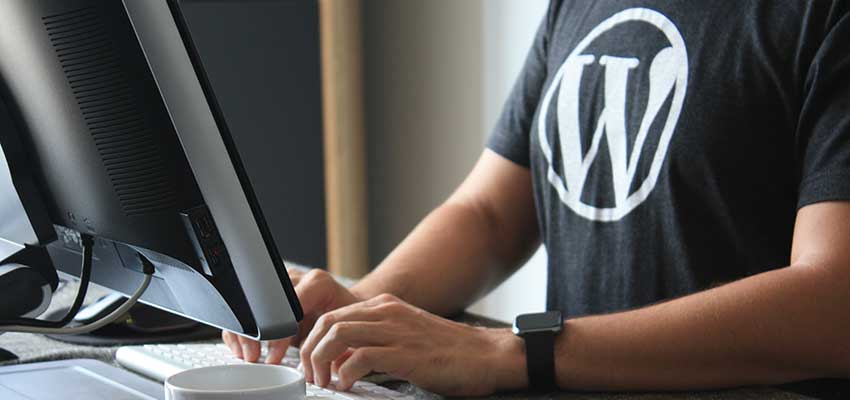 Setting Up WordPress Hosting and Domain Name
Assuming you have already purchased your domain name, you must set up WordPress hosting to begin building your site. The top-quality WP hosting should offer one-click WordPress installation, which makes setting up your site relatively straightforward. Once you have selected and set up your hosting account, you must connect your domain name to your hosting account. This can be done via the control panel provided by your hosting provider. Once your domain is connected, you can install WordPress onto your hosting account.
Most hosts will provide detailed instructions on how to do this, but the basic process is to log into your hosting account, navigate to the "Word Press" section (or something similar), and follow the prompts. After installing WordPress, you can access your site by going to http://yourdomainname.com/wp-admin (replacing "your domain name" with your actual domain name).
Installing and Configuring WordPress
First, you'll need to download the WordPress software. You can do this directly from the Word Press website. Once you have the software, upload it to your web server. If you need help with how to do this, your web hosting company should be able to provide instructions.
Once WordPress is installed on your server, you must create a database. Again, your web hosting company should be able to provide instructions on how to do this.
With the database set up, it's time to configure WordPress. You must edit the file "wp-config.php" and enter your database connection information. Once that's done, you can run the installation script by visiting http://yourdomainname/wp-admin/install.php in your browser.
Follow the prompts on the screen to finish setting up WordPress. Once everything is complete, you can log in and start using your new website.
Choosing a Theme for Your Website
Themes control your site's overall look and feel, so choosing one that's well-designed and will fit the type of site you're creating is essential.
There are thousands of WordPress themes available, both free and premium. To find the perfect one for your site, consider what kind of site you want to create. Do you want a simple blog or a complex website with multiple pages? Do you need specific features like an online store or event calendar? Once you know what kind of site you want to create, you can start browsing themes.
Free themes are a great option if you're on a budget or just starting with WordPress. However, remember that free themes often have fewer features and customization options than premium themes. If you need more control over the design and layout of your site, or if you want access to support from the theme developer, consider buying a premium theme.
When choosing a theme, always preview it on a test site before making it live on your main website. This will help ensure that everything looks how you want it to and that there aren't any hidden surprises. Once you've found the perfect theme for your WordPress website, follow the instructions in our guide on how to install a WordPress theme.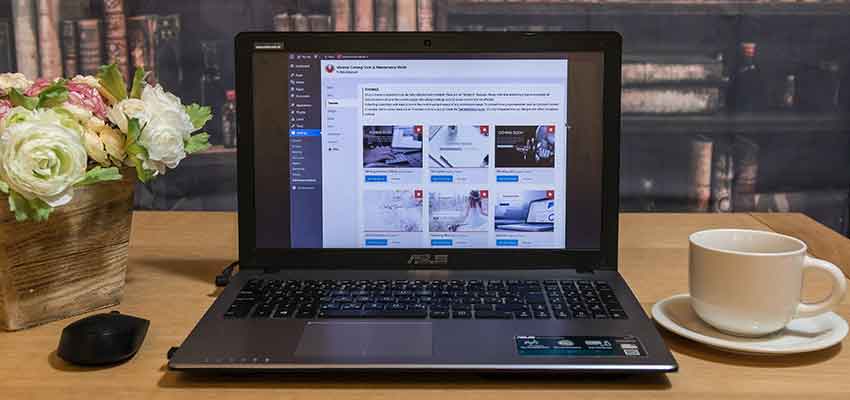 Adding Content to Your Website
Two ways to add content to your WordPress website are through the WordPress editor or HTML.
If you want to use the WordPress editor, simply log in to your WordPress dashboard and navigate to the "Posts" or "Pages" section. You can create a new post or page and add your content from here. Be sure to use the appropriate formatting options (such as headings, lists, and images) to make your content easy to read.
If you prefer HTML, you can access the HTML editor by logging in to your WordPress dashboard and navigating to the "Appearance" section. Then, click on "Editor." From here, you can edit any of the core WordPress files, including those that control the output of your posts and pages. Just be careful not to make any changes that could break your website.
Installing Plugins on Your Website
Installing plugins on your WordPress website is a simple process. There are two ways to install plugins: through the WordPress Admin Panel or via FTP.
If you're installing a plugin through the WordPress Admin Panel, log in to your site, navigate to the "Plugins" section, and click "Add New." You can search for the plugin you want to install and click "Install." Once the plugin has been installed, you'll need to activate it.
If you're installing a plugin via FTP, upload the plugin's files to your server and then activate the plugin from the WordPress Admin Panel.
Optimizing Your Website for SEO
Assuming you have a website built on WordPress, there are a few key things you can do to optimize it for SEO.
First, ensure you have a unique and descriptive title for your site and a meta description that accurately reflects the content on your page. Both of these elements are important in helping search engines understand what your site is about and index it accordingly.
Next, use WordPress's built-in tagging system to help organize your content. Tags can be used to indicate the topic of each post or page, making it easier for search engines to understand the relevancy of your content. In addition, using relevant keywords throughout your tags will help improve your site's ranking for those particular terms.
Use social media platforms to share your content and build links to your website. This will increase your site's traffic and help improve your SEO by giving search engines more opportunities to find and index your content.
Building a WordPress website is a straightforward process that anyone can do with some basic technical know-how. With the proper guidance, you, too, can build a professional-looking website in no time. So if you're interested in creating a great online presence for yourself or someone else, start building your own WordPress site today.
Follow us: