Starting your own business is an exciting journey to take. As a professional, you'll grow and learn so much along the way (as will your team). Also, through innovation and creativity, you'll positively impact the lives of customers through your products, which should always remain your number one aim – even after you've turned your startup into a million-dollar corporation!
But let's not get ahead of ourselves just yet.
First, it's important for you to read this guide on how to create an amazing (and profitable) startup company. Whether you have zero experience or 20 years of experience, there's something for everyone in this guide – so read carefully. Also, it's important to remember that implementing the steps within this guide will take time and patience, so don't expect to be an instant success overnight. Instead, focus on planning and implementation – then, gradually, success will come.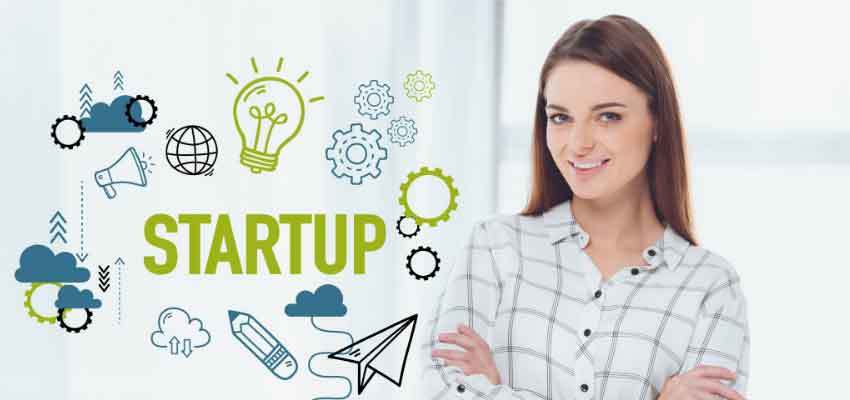 Manage your documents in a smart way
The world of business is dominated by documents, from contracts to invoices. Handling hundreds of these documents can be frustrating, but it comes with the territory.
Thankfully, there's no real need to worry about storing and sharing all your documents anymore, as all you need to do is use a deal room. This will enable you to manage all your documents in a single digital space – hooray for 21st century convenience.
So, the first step you take with your startup is to get your deal room in place.
Fill a market space
It takes a combination of talent, drive, eye for detail, and a little bit of luck to successfully fill a vacant market space. But if you manage to pull it off, you'll hit the big time and take over your industry.
What is a market space?
In every industry, there's usually a lot of different competing businesses. However, if you look carefully, there's often a space (or spaces) available for you to fill with an innovative product that customers need (or don't realize that they need). This is a market space.
Once you spot a market space, you should jump at the opportunity to fill it.
Be exciting and modern
Over the past 10 years, it's mind-blowing how much sales and marketing have changed. Technology and the internet – driven by tools like social media – are largely responsible for this.
Now, businesses must get with the times or face being left behind with pie on their faces. But just how do you get your startup to tick all the right boxes to be an exciting and modern business? Truth be told, there are lots of ways you can do this, some of which include:
Launch a user-friendly, well-branded website (that includes an online store)
Start your own social media pages and regularly post content
Launch loyalty schemes to incentivize customer engagement and longevity
Provide fast shipping to customers (with returnable packaging)
Provide reliable customer service online (which you can do via your own website and social media pages)
Remember, failure to modernize and future-proof your startup could lead to a whole range of problems down the line, so make sure to stay on top of your game and follow changing industry trends.
For example, Uber is set to enter the retail industry, which could be a sign of what the future holds for delivery. 
Focus on your web copy 
Your startup's website is going to determine a large portion of your success. Your website needs to include a whole range of elements, from product descriptions and FAQ pages to your contact details.
However, the heart and soul of your website will be your web copy, which is the text.
Nowadays, successful businesses ensure that their web copy is:
User-friendly
Easy to understand
Optimized with industry keywords (with is called being 'SEO friendly')
Remember, the more SEO-optimized your web copy is, the higher you'll be in Google's search engine results.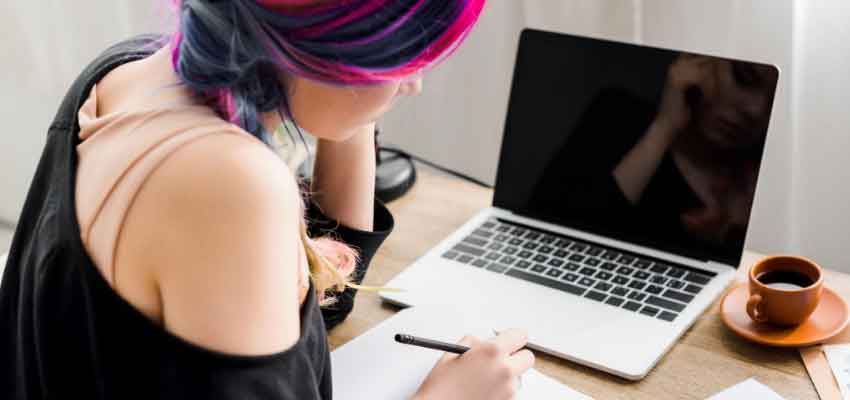 Get your startup's name out there 
In the early days of your new business, you need to promote your brand name as if your life depends on it. In fact, you should find the tallest building in your city, climb to the top, and scream your brand name! Well, maybe that's a little extreme, but you get the idea.
Getting your startup name out into the public domain is – surprisingly – quite easy.
Essentially, you have two options:
Digital marketing
Traditional marketing
Digital marketing is going to be your bread and butter; the main driver of customers and revenue. However, you should also throw some traditional marketing into the mix, too – as it still holds some weight in certain industries.
Let's go through the best digital marketing and traditional marketing methods.
First, digital marketing:
Website marketing
Paid ads 
Email and SMS marketing 
Social media marketing (such as Twitter campaigns)
Blogging (which should be centered around SEO content) 
Next, traditional marketing:
Leaflets and flyers
Telemarketing
Radio ads
Billboards
Print marketing (magazines, newspapers, flyers)
Through the perfect combination of digital and traditional marketing, you'll put your startup into a great position in your industry of choice.
Set ambitious and interesting brand values 
Every startup needs a set of ambitious and interesting brand values that can then be marketed to customers.
Brand values serve to humanize businesses and show customers what you stand for.
Your brand values should intertwine nicely with your niche and industry. For example, if one of your brand values is to 'Make the world a healthier place' but you're selling candy products, it wouldn't make much sense.
Currently, a lot of big global brands are tailoring their values around two key areas: inclusivity and eco-friendliness. Moving forward, it's highly likely that values such as these are only going to grow stronger in relevance, so they're worth adding to your existing lineup of values. 
However, customers want to see evidence of you following through with your values. If you claim to care about the environment, your operations should highlight this. For example, you could have eco-friendly packaging and friendly recycling messages sprinkled throughout your social media pages. 
Stay focused on your niche
Once you start to experience significant market success, it can be tempting to test your hand with other products in different market segments. Although it's possible to pull this off, it's a very big risk to take. Your best course of action is to never abandon a successful niche that you've carved for yourself. Instead, focus on making your niche even more profitable.
Follow us: