Inventory control is essential for any thriving business. Sales information, stock levels, and inventory operations must be monitored for efficient supply chain management. Many companies find that inventory reporting solutions make this process much more manageable. These applications streamline the collection, processing, and reporting of sales data, providing helpful information for inventory management.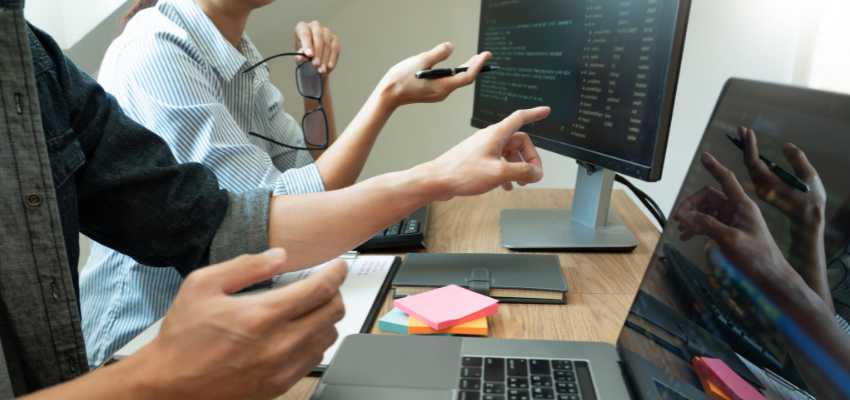 Install the software, link it to your stock records, enter your sales figures, generate reports, analyze your findings, and act accordingly. Businesses can use these methods to evaluate inventory efficiency, identify trends, and enhance inventory management.
Businesses may boost inventory control, reduce stockouts and overstocking, increase customer happiness, and boost profits with the help of a reporting app.
What Is a Reporting App?
A reporting and tracking app simplifies inventory management by providing comprehensive reporting capabilities. This app offers a complete view of sales and inventory data, greatly assisting businesses in optimizing their operational efficiency.
By utilizing reporting software, businesses can effectively monitor stock levels, track product movement, analyze sales trends, and evaluate inventory performance. These tools provide real-time updates, customizable reports, and intuitive interfaces, enabling users to make informed decisions. When businesses recognize the potential of a sales tracking app, they gain better control over their inventories and open doors for expansion.
Useful Tips for Using the Reporting App for Inventory Management
Setting Up and Configuring the Reporting App
Setting up and personalizing software for inventory reporting is essential for optimizing inventory management. Users establish an account and log in after downloading and installing the software. After logging in, users can modify the app's parameters for inventory management. Examples include adjusting notification preferences, integrating inventory systems, and personalizing interfaces. Businesses can expedite inventory management by configuring the reporting application to their specifications.
Integrating Inventory Data
Inventory management reporting applications must incorporate inventory data. Connecting the application to the inventory management system produces a seamless data flow. This connection permits real-time inventory updates, ensuring the application displays accurate stock levels, product availability, and sales statistics.
Importing inventory data into the application gives businesses complete sales and inventory histories. Companies can optimize stock levels and gain inventory performance insights by incorporating inventory data into their reporting applications.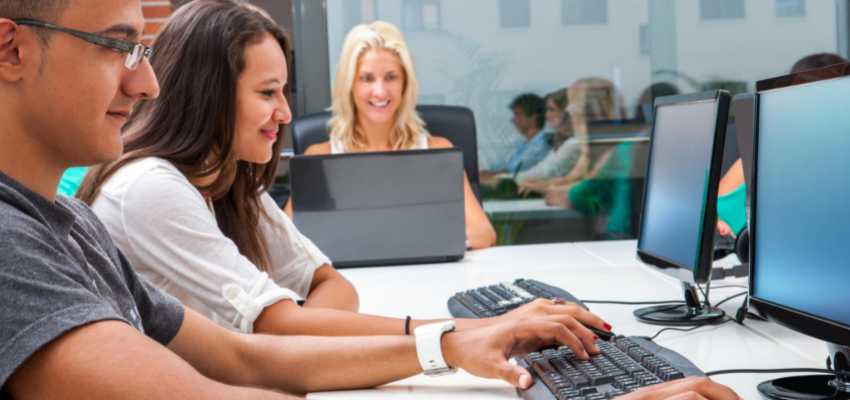 Navigating the Reporting App Interface
After setup and configuration, inventory management requires familiarity with the reporting application's user interface. The application has intuitive menus, dashboards, and inventory management capabilities.
Dashboards for inventory display stock levels, sales performance, and product movement. Users can generate reports, analyze sales patterns, and view inventories by navigating between sections. Businesses can quickly access inventory data and make data-driven decisions by familiarizing themselves with the app's design.
Generating Inventory Reports and Analytics
Analyzing stock performance and keeping track of stock is beneficial when using a reporting app. It covers everything from sales, and stock levels, to buyer habits in great detail. Businesses can segment their customers, products, and sales reports by time, category, and more.
Among the examples of income, product popularity, and sales volume, there are many to choose from. Using data and analytics, businesses can make better decisions, identify new growth opportunities, streamline operations, and provide better customer service. The use of sales analytics and reports helps in the management of stocks and a company's growth.
Managing Inventory with the Reporting App
For holding stock, having an app that tracks sales data is useful. Managing inventory is much easier as a result. The software controls stock levels, tracks product movement, and alerts when supplies run short. It detects when replacements are needed and where to find them.
Fast- and slow-moving products can be identified, allowing businesses to manage their stock better. The program facilitates both group interaction and stock control. Inventory management solutions built into the reporting software cut down on stockouts and surplus stock while increasing profits.
Integrating Sales and Inventory Data
Integration of sales and stock data in reporting software improves stock management. Information about sales and stock levels helps run a firm. These data sets allow for constant monitoring of inventories and sales, allowing businesses to detect shifts in consumer preferences and supply chain bottlenecks in real time.
Depending on the stock, a company may revise its sales projections. Integrating sales and inventory data provided by reporting apps improves stock management, eliminates inconsistencies, and improves operational efficiency.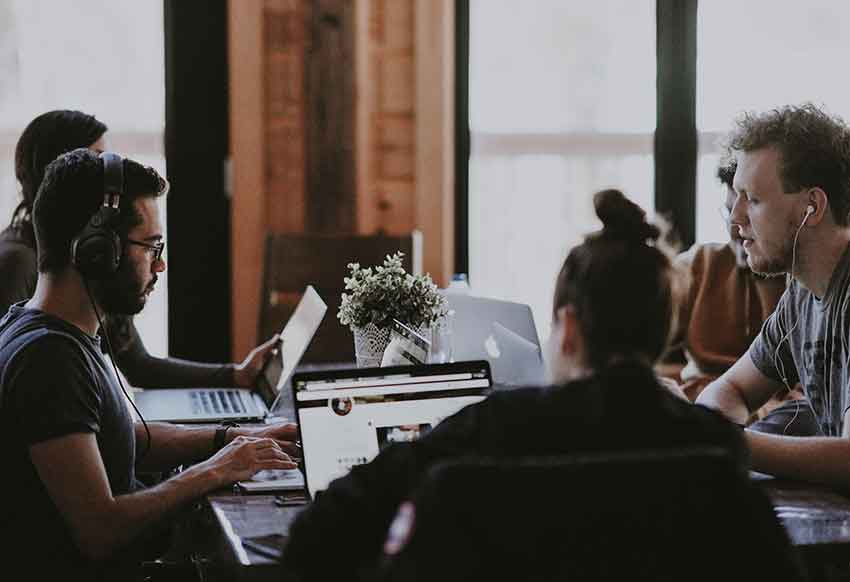 Collaboration and Communication Features
Apps for reporting with collaboration and communication features enhance coordination and inventory management. Team members can collaborate on the application, share inventory reports, and communicate real-time updates and duties. Task assignment, comments, and inventory monitoring may be collaborative features.
The application may notify team members of critical inventory updates, low stock levels, or required tasks. Businesses can use these collaboration and communication tools to improve team coordination, ensure that inventory-related duties are linked, and promote efficient decision-making for effective inventory management.
Best Practices for Using Reporting Apps for Inventory Management
Organizations utilizing reporting apps for inventory management can benefit from best practices.
Frequently update app inventory data to ensure its accuracy. Importing new inventory data and synchronizing real-time inventory updates are required.
Data-driven decisions necessitate app reporting and data analysis. Monitoring sales trends, supply levels, and other variables can help businesses improve inventory management. App integrations can enhance efficiency and workflows.
Integrate the application with inventory, point-of-sale, and e-commerce platforms, streamline data flow, and eliminate manual labor.
By adhering to these best practices, businesses can optimize their reporting applications and inventory management.
Conclusion
Managing your inventory effectively requires more than just keeping tabs on your stock levels; it also necessitates making decisions based on hard facts, working closely with your team, and finding ways to streamline your procedures.
Remember the advice in this piece as you go out on this adventure. Using these methods, you'll be able to get the most out of your reporting tools and have better inventory management overall.
Now is the time to put what you've learned into practice. Learn about the many reporting programs available and then dive headfirst into the world of simplified inventory management. Use information, collaboration, and data-driven decisions to maximize stock, meet customer demands, and propel expansion.
FAQs
Can I access a reporting app for inventory management on multiple devices?
Many inventory management reporting applications are cross-platform. The application is accessible on desktop, laptop, tablet, and smartphone web browsers. Some applications provide iOS and Android versions to enhance the user experience on smaller screens.
Is it necessary to have the technical expertise to use a reporting app for inventory management?
Depending on the app's complexity and design, various levels of technical expertise are required for inventory management reporting apps. Some software has an intuitive user interface. Advanced functionality and alterations may necessitate familiarity with an application or inventory management expertise. To maximize the app's capabilities, consult its tutorials, documentation, and support resources.
How can I collaborate with my team using a reporting app for inventory management?
Numerous applications for reporting facilitate collaboration and communication. These features permit team members to collaborate via the application, designate tasks, post notes, and monitor inventory-related activities. Tools for collaboration keep everyone coordinated and informed.
Follow us: