Smart home technology has evolved at an incredible rate. We go over some benefits of smart technology and why you should have it in your home.
As technology advances, we see these innovations make their way into our homes. As candles gave way to lightbulbs, old houses also gave way to smart homes, thanks to smart appliances.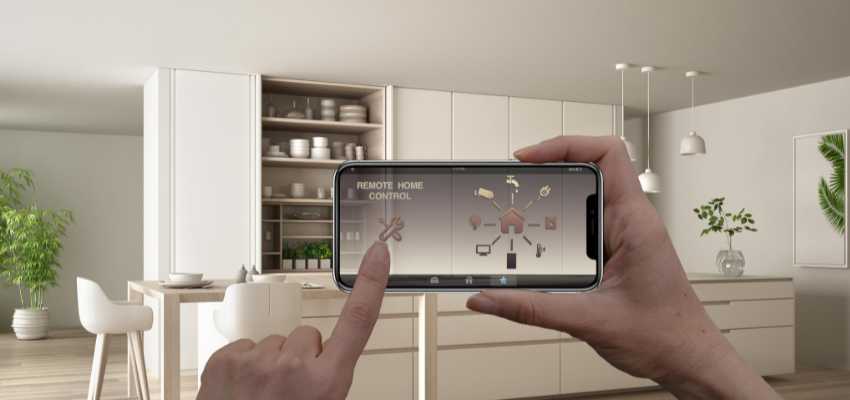 But why should you integrate your home with smart technology?
Let's go through some of the benefits of SMART technology, how it can appear in your house, and why you should be embracing having a smart home.
What is a smart appliance?
It is a surprise to most people that SMART is an acronym. It stands for Self-Monitoring, Analysis and Reporting Technology. It's the technology that reports to you directly.
This kind of tech is quickly increasing in households. Everything from security systems to bread toasters can be synced to your phone, controlled by your AI assistant, and monitored remotely.
Smart appliances are technologically-advanced household appliances and gadgets that connects to your smartphone to control, monitor, and command from your device.
Connecting your appliances to a single network makes it easier to receive relevant updates, control features like temperature and power consumption, and stay connected with your loved ones.
What makes a Smart Home?
The smart home has advanced to where it is becoming the norm. A smart home relies on network-connected products to ensure homeowner convenience and cater to their preferences.
The remote control made TVs more accessible and convenient to use and customize, which is what smart technology does for the rest of the house. It gives you control at the push of a button.
The best part is, fully integrating your home is an activity with a low learning curve. There's no need to learn programming languages like Java. Set up, connect your devices, and you're all set.
The Benefits of having a Smart Home?
Here are some major benefits of turning your home into a smart home.
1. Peace of Mind
The advantage smart home technology provides is that it cares about your security. With smart technology, you can ensure your home's safety and that you and your family stay protected.
Using smart security systems means that you can access CCTV, lock doors, detect motion, and engage alarms, all from your smartphone. You can even lock up from the comfort of your bed.
This helps put you at ease, knowing that you can secure your house with a tap of the screen. It also means that you can leave home knowing that your house will alert you if anything goes wrong.
It can even inform law enforcement if you need it to, activating other defensive countermeasures in the worst-case scenarios. How's that for safety?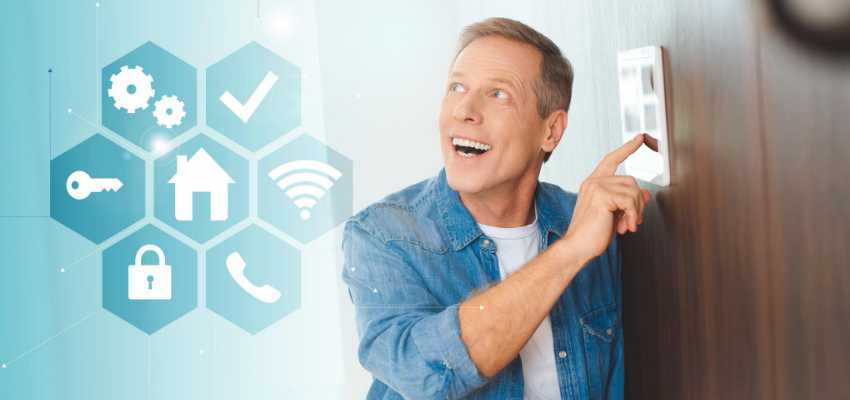 2. Address Problems Sooner
Self-reporting technology's strength is that it updates you on its diagnostics. Devices connected to your network will give you a heads-up in real-time if something is wrong with them.
This allows you to monitor whether it's time to change your pipes, switch batteries, and more. It makes maintenance intuitive and allows you to schedule any appointments you need to make.
A smart house knows when something is wrong and allows you to know about it right away. It can offer you potential solutions and works to constantly update itself to better serve you.
3. Centralized Control
What makes a house a smart home as opposed to a house with smart appliances is that you can control your whole house through your phone, tablet, or other personal, hand-held devices.
You have complete control and unlimited customization options in the palm of your hand. You can access everything you could need from a single point, eliminating many daily hassles.
For example, to open your garage, you simply need to tap an app on your phone or give a verbal command to your AI assistant, like Alexa, and you'll hear the gate go up with no fuss on your end.
4. Managing Energy Consumption
People have a major concern with all this household technology: their electric and water bills can go through the roof. That's not the case with smart technology. It's the opposite.
When equipped with smart technology, you can program your devices to shut down automatically when they're ideal or when you no longer need them. You can put them in power-saving mode.
You can customize your devices to serve coffee first in the morning and shut down after. You can program your devices to maximize energy efficiency and save on power and electricity.
5. Staying Connected
With recent events forcing people away from their loved ones, smart technology allows us to monitor those family members with special needs and conditions, even from far away.
Thanks to smart technology, we can look out for the special people in our lives. Everything from their eating habits to their vitals can be sent to you without them needing to do anything.
It allows them to call for assistance or inform you about anything they need with minimal effort. All you need to do is look on screen.
6. Unparalleled Convenience
The most important selling point a smart home offers is the convenience it brings. Nothing beats a house that has the right temperature, turns the lights on in time, locks your doors at night, and more.
The smart house is smart because it is intuitive and personalized to you. You can program it to follow your habits and respond to your particular needs.
The more you use your devices, the more it learns about you. It memorizes your preferences and adapts to your settings. It helps save you time, effort and frees you from worrying about your house.
Conclusion
We can see that despite some apprehensions people may have, welcoming highly integrated technology into your home is a blessing that can make your life just that much easier.
Having a smart home is truly convenient, comfortable, and connective. It's worth the shift and continues to become a reality for an increasing number of households.
Follow us: