In today's ever-changing business environment, digital marketing has emerged as a crucial ingredient for the success of any business whether big or small. Research shows that businesses that adopted digital marketing increased their brand awareness by 80%. Additionally, the average ROI from email marketing which is only one of the many channels of digital marketing is around 3600%. This shows how impactful digital marketing can be for any business.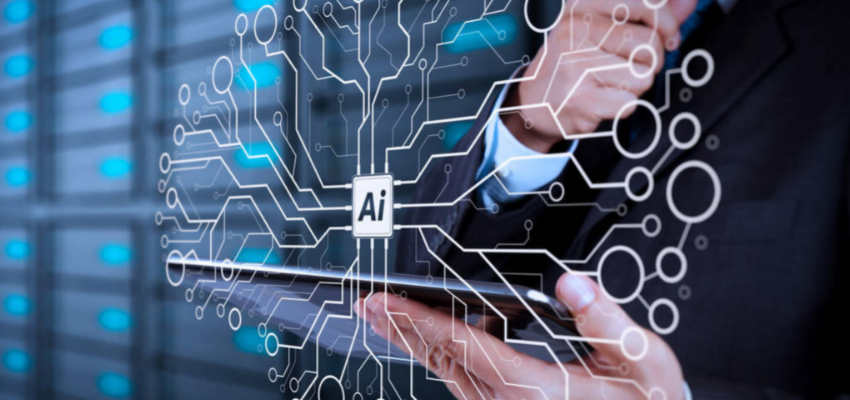 But, digital marketing is not a one-time thing; it's an ever-evolving realm where being at the top is not a child's task. Technology is rapidly moving forward and changing the marketing landscape, and on top of this change is – Artificial Intelligence (AI). well, it is no secret that artificial intelligence will be responsible for the changes in the technology world. We mean, a study of research shows that the AI market present in India is expected to grow at 20.2% CAGR by 2025.
The same research also reveals how different business requirements will be solved across all industries by AI. Well, don't worry in this blog we will talk about the world of AI tools and their power to change the digital marketing future. So, let's get started on this journey where we will talk about the upcoming trends AI will bring to the field of digital marketing.
The implementation of artificial intelligence in digital marketing
AI, as you may already be aware, is the term for intelligent machines that can do jobs that ordinarily demand for human involvement. These duties might be as simple as giving instructions on a road trip or as complex as choosing company strategy. By now you can already imagine, the various ways AI can be implemented in marketing, but to provide you with a better idea, below we have listed examples where it's already being actively used:
Making predictions: It helps you to make predictions regarding the changes in the market.
Personalizing strategies: It can help you personalize according to the different needs.
Chatbots: Well if you know how to use them properly, there is nothing that can't be done with chatbots.
Content creation: With the variety of AI tools available online, content creation has become just a few clicks task.
Search optimization: If you didn't know AI can also help you identify and target the keywords and audience, and ultimately optimize your ads accordingly.
Now, let's discuss in depth how artificial intelligence will transform your digital marketing strategies and functions:
AI in Content Marketing
By evaluating its reaction, artificial intelligence may assist you in determining the material that both your current and future consumers find interesting. In addition to producing and editing content, AI-driven tools such as Co-schedule, Jarvis, Hemingway Editor, and Grammarly may assist your content writers in creating catchy headlines for blogs and ad copy, which they can edit in a matter of seconds. You've probably already heard about Chatgpt and BARD, two advanced artificial intelligence systems that can create professional, conversational replies and solutions to nearly any topic or issue. We mean whatever way you want.
But, again, if you know the rules of writing, you already know that to increase the chances of conversion you need to appeal to the emotional side of your audience. Being emotional is one aspect where AI is weak yet, so to ensure effective content writing you need to have a proper understanding of copywriting tips that appeal to the emotional and rational side of your audience. 
In addition, AI may assist you in optimizing already-existing content by evaluating its performance and offering insights on what is effective and what needs improvement. But if AI research and development keep up their current rate, in a few years it will be able to handle all aspects of content creation, including writing ad copy and designing ad visuals, among other things.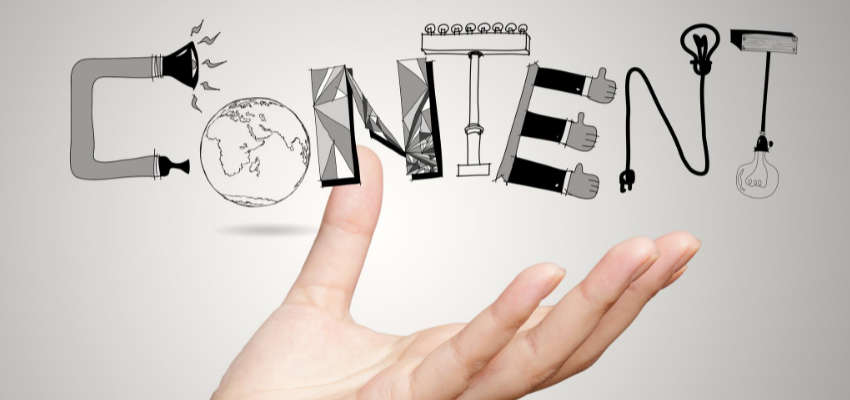 AI in Customer Relationship Management (CRM)
You say that artificial intelligence can help you improve client loyalty and retention? AI-driven apps may be used by digital marketers to customize interactions with customers and provide a better user experience by offering exclusive deals or incentives. Artificial intelligence (AI)-enabled chatbots employ natural language processing (NLP) to categorize user inquiries, react promptly to pressing demands, and provide personalized attention to each client, eventually reducing discontent. Not only that, there are numerous benefits these chatbots can provide to you and your business.
Apart from this AI-powered CRM can also help in lead generation and enhancing conversion rates as it can use predictive analytics on past interactions and other data to draw deep insights related to customer behavior and preferences.
AI in Search Engine Optimization (SEO)
Did you know AI can also help in SEO? AI can help you conduct keyword research, identify the target audience, optimize content, and do a proper website analysis. You can make use of AI-powered chatbots, servers, and tools to identify and target keywords related to your products and services. It can also help you in link building by analyzing the content of the target website, checking its quality, and comparing the relevancy. You can ultimately use this information to improve your website's ranking on SERP also known as the search engine results page.
AI in Social Media Marketing (SMM)
Artificial intelligence can also help you in your social media campaigns, let's discuss how:
Influence marketing: it can help you find the right influencers for your business by driving in-depth insights about the influence, predicting how well they align with your goal, and assessing and calculating if the influencer fits in the campaign's ROI.
Ad Management: AI can help you analyze hundreds of ad targeting and budget variations, identify and segregate audiences, and test and improve the speed and performance of your ad in real time by predicting and analyzing the results.
Text and visual content: AI-enabled applications can help you generate written or visual content such as posts, hashtags, and graphics for social media platforms by analyzing customers based on their interests, location, and other factors.
AI in Email Marketing
AI can assist in identifying and classifying audiences according to their interests, degree of involvement, past purchases, and other factors, as we have already discussed. However, it can go one step further when it comes to emails. You may utilize this audience's information to construct a segmented email list with the use of AI-driven apps. It may assist you in creating email templates for various recipients and purposes, such as the introduction of new products, exclusive deals or discounts, and other information about your business and its offerings. Additionally, it may assist you in more efficiently reaching out to each target group through your email blasts by personalizing communications for them.
Ultimately, AI can also help you identify any spam emails, and save you from wasting time on reaching spam inboxes.
Conclusion
Well, you already know AI will develop whether you develop with it or not, so to keep up in this ever-evolving digital marketing world ride the waves of changes to the future. By revolutionizing the way you engage with consumers, analyse data, and craft content AI has already been a game changer for a while now. And by deploying AI correctly, your marketing efforts can reach new heights of personalization and precision that will help you take your business to the next level.
Follow us: