In this digital age, there are hundreds of different software that any business can utilize to give it a competitive edge. Most of the digital tools used are either free or extremely inexpensive, especially when considering the return-on-investment (ROI) rates. These days, every business requires at least a few of these digital tools as it's simply more efficient to utilize them rather than commit a portion of the workforce to accomplish a task that can be automated by software.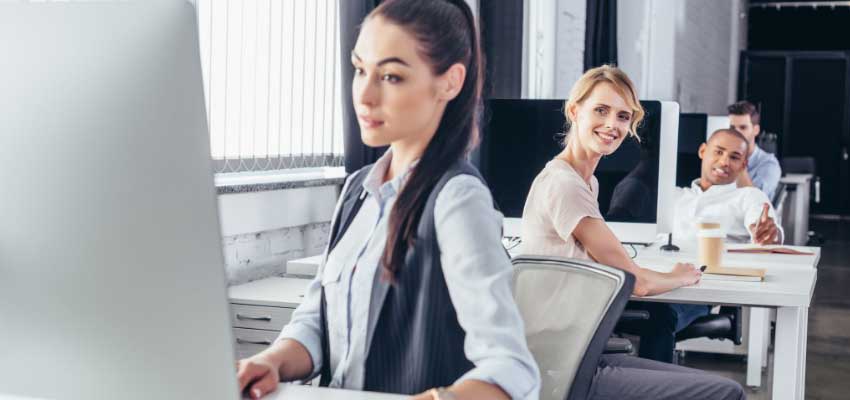 A Communication Software
There are now more people working from home than ever before. This means that businesses need a communication software that they can rely on to be able to effectively communicate with their workforce.
This software has opened up the ability to hire people that live thousands of miles away due to the ease of communication that's available. Businesses that primarily function virtually depend on communication software every single day.
If your business requires you to constantly have venues to talk with your team then consider using this software. The best part about them is that they're free unless you want to upgrade to a better plan.
An Accounting Software
Keeping track of all the payments that go in and out of a business can get very tedious if you haven't yet set yourself up with accounting software.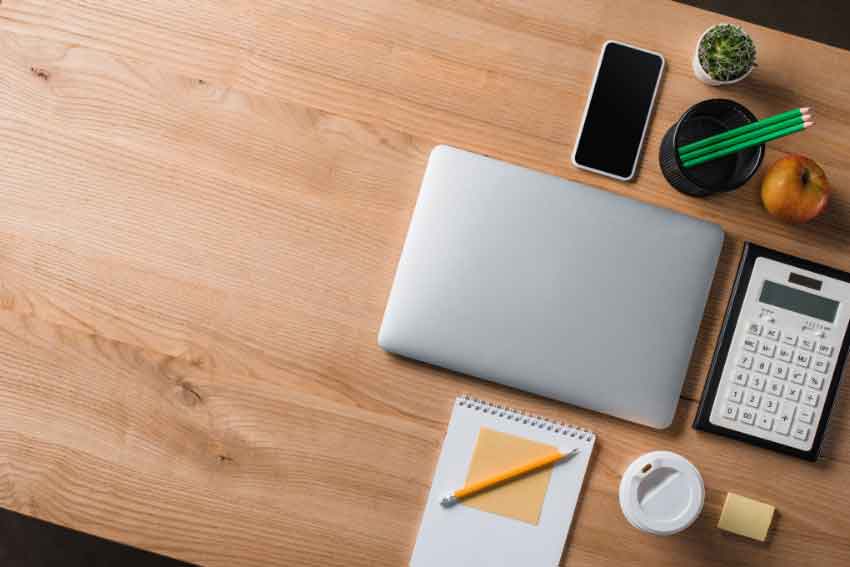 Instead of trying to figure out the algorithms you need to calculate all the invoices, payments, and expenses, you can simply have a software that automatically does all of it for you. The same goes for paying your employees, monitoring your business's financial health, and handling any governmental requirements.
Some accounting software is free, however, most of the really good features are locked behind a paywall. The tutorials on how to set up accounting software are very straightforward and understanding how to use them efficiently happens very swiftly.
A Website Building Software
Most people don't know how to build their own website and they don't have to learn in order to build one either. Website building software was created for the sole purpose of saving people the hassle of learning how to put together a website using the code.
Now, it's as simple as signing up for a website and paying a monthly fee to keep your website running. You also get to choose from hundreds of different templates and thousands of different color schemes so you can get as creative as you want.
You can find website building software that excels in certain departments like e-commerce and others that excel at speed/response time, so do some research before you settle on which one you want for your business.
A Security System
A business's main database has very vital information that is necessary for day-to-day tasks in almost every department. Losing access to your own business database can be detrimental, so it's extremely important to protect your database by using a security system that helps fortify your information and keep it only in the hands of those who have been given access to it.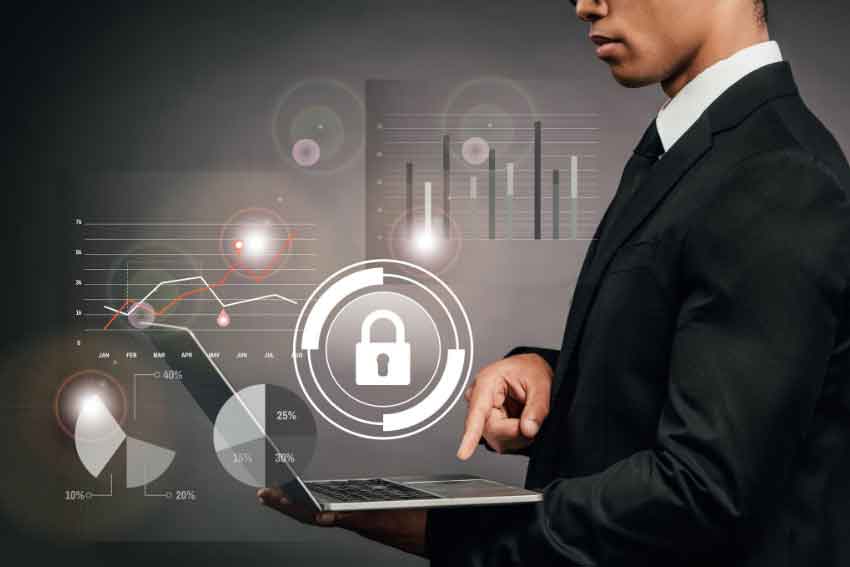 It's very rare to find a business without a security system in place these days due to the large amounts of hackers available online.
An EHS Safety Management System
If your business ventures in wood products, manufacturing, construction, or food production, then you're quite aware of the paperwork that's involved. Safety hazards in the workplace are something that proficient safety managers over at Basic Safe have been writing about for a very long time.
Having an all-encompassing safety management system that can handle the safety measures needed, the paperwork, and many other features are an absolute must for any business in the previously mentioned fields. Using an EHS safety management system helps train new employees, plan/schedule jobs, and issue safety management procedures for everyone on site.
An Email Marketing Software
Email marketing has been on the rise over the past year and email marketers have become more aggressive with the way that they send out their emails.
Competing with your competitors in the market that sends out over 5 personalized emails a day to thousands of different people can be a little difficult without the help of email marketing software.
Email marketing software allows you to automate personalized emails towards anyone who signs up on your website, making it very easy to directly market to them and convert their clicks into sales.
The best part of it is that you can send up to 10,000 emails a month without paying a single penny.
A Project Management Software
Managing a project requires a lot of back and forth communication between everyone so that everyone's on the same page. Project management software opens up that page and allows everyone on the team to view it at any time.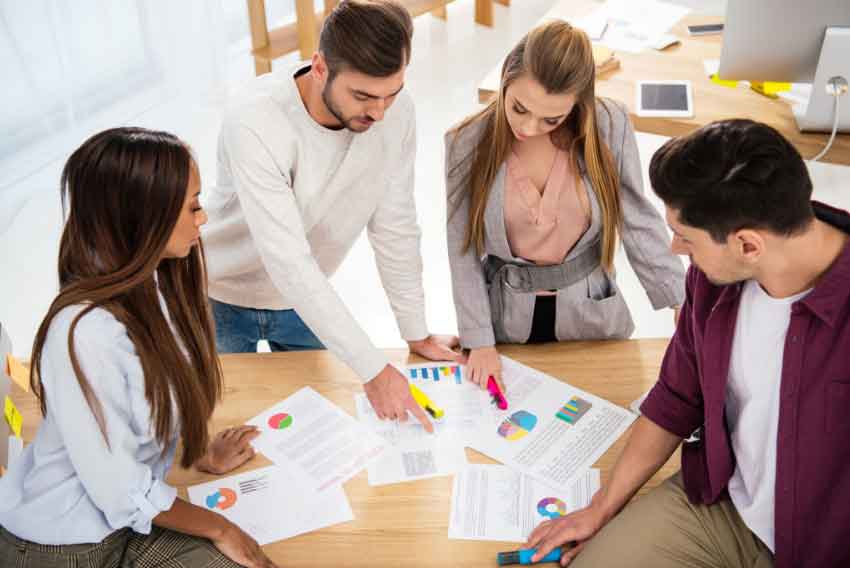 This helps managers keep track of the work that's been done and the pace that it's being done at.
These digital tools generally have a free version that works extremely well and a paid version that's primarily used for much larger projects. The interface is also extremely friendly and easy to use, making it a very efficient way to track the progress of a project.
Search Engine Optimization (SEO) Software
Marketing your business's website online is extremely difficult without the help of SEO. SEO software primarily helps you achieve a higher trust ranking on search engines, causing your website to appear first on the search results when searching for specific words.
You're also able to analyze very important statistics that can help you find the best keyword to use for your target audience. SEO software also helps you optimize your landing page so that it gets the best conversion rates. While SEO software generally isn't free, Google Analytics is and it helps out greatly with any SEO endeavors.
There isn't a specific software that can fit every business's needs, but there are many that do a pretty good job if implemented by the right business in the right way. By using these digital tools, businesses save thousands of hours on paid work-hours by simply utilizing free services online. Do your research in order to find the best software for your business so that you can speed through your path towards success.
About the author:
Allen Brown is a dad of 3 kids and is a keen writer covering a range of topics such as Internet marketing, SEO and more! When not writing, he's found behind a drum kit.
Follow us: