Fintech companies have historically been the movers and shakers of the financial services industry. Services like banking, payment transactions, and even budgeting and accounting have now been made accessible to millions through their smartphones. No longer limited by physical location, people can now access financial services from their homes.
There are always new startups disrupting the fintech industry. Here is a list of the top disruptors of the Fintech industry, and how you can use them for your personal gain.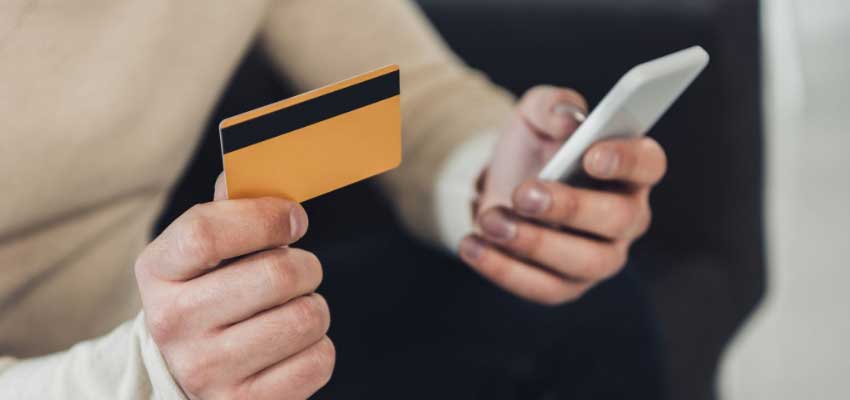 1. PayPal
PayPal is considered by many to be the "OG" fintech company. From its humble beginnings in 1998 as a method to make electronic payments, PayPal has revolutionized the way people use money online. PayPal made it easy for independent online vendors to receive payments from customers, which was a game-changer for online shopping.
PayPal also makes it easy for people to come together and form a money pool. A money pool is a common method for increasing individual purchasing power through collective action. Members of the money pool contribute a monthly amount of cash, and then each member gets a turn to receive the pool amount. In 2020 PayPal played a key role in creating money pools among peers, so people could weather the financial hardship.
2. Square
Square's mission has been to allow all people and businesses to accept credit card payments since 2009. It started as a card reader that could be attached to a phone, allowing small vendors and other previously cash-only businesses to now make sales via credit card. Square also has an app that allows users to make money transfers via its Cash App.
3. Stripe
Stripe is an Irish-American fintech software as a service (SaaS) company with headquarters in both San Francisco and Dublin. Stripe allows online retailers and businesses to easily integrate payment processes on their websites and mobile applications. Stripe also protects businesses from fraudulent transactions and allows businesses to manage subscription services and create recurring invoices. Stripe has changed the online business game by making it a lot easier for customers to make payments to their favorite independent online retailers.
4. Monzo
Have you ever been curious about digital-only banking? Monzo, based in the UK, allows users to store money with no monthly fees and issues users a prepaid Mastercard debit card. While these may all seem like standard banking features, Monzo aims to give the user an easier sense of budgeting with its "Salary Sorter" feature. Salary Sorter shows the user's monthly salary and allows the user to allocate it for bills, spending, and saving. Monzo functions both as a banking and a budgeting app, so users can more easily save towards their financial goals.
5. RobinHood
Robinhood came on the Fintech scene in 2015 and changed the way people trade stocks. Robinhood and other similar trading apps disrupt the fintech industry by lowering the barriers to creating an excellent stock portfolio. Robinhood lets users make commission-free stock, share, and investment trades through their mobile app. 
Before the existence of trading apps, people had to seek out a personal broker and usually needed a fairly substantial amount of initial capital to create a portfolio, nowadays, you can download an app and start trading in minutes. Robinhood also allows users to trade cryptocurrencies.
6. Wise
You may be familiar with Wise from its many YouTube ads. Wise, formerly known as Transferwise, shook up the fintech industry by allowing users to send money at low rates in over 50 currencies. In an ever-globalizing economy, users can't afford to lose money through currency exchanges. Wise claims to be over 10 times cheaper than traditional exchange services like banks. For any person or business handling multiple currencies, Wise is a must!
7. Starling Bank
Aiming to simplify banking for the masses, Starling Bank is another digital-only bank that allows users to deposit money and automatically allocate budgets. Starling Bank sends users real-time balances and notifications when payments are made. Starling Bank users can select from one of four types of accounts: Personal, Joint Business, and Euro to suit their banking needs. Starling Bank also easily integrates with other apps like Quickbooks and Slack to streamline communication between departments.
8. Tide
Much like Starling Bank, Tide is another digital-only bank. While Starling Bank focuses mainly on personal or shared accounts, Tide focuses on banking for businesses. Tide allows businesses to set up an account in minutes and have access to all sorts of financial services, like automated bookkeeping. Many would-be entrepreneurs fail to reach their full potential because they lack knowledge of the financial end of the business, Tide aims to bridge that gap. Tide gives users options of three types of account subscriptions: free, plus, and cashback.
9. Mint
With 25 thousand users, Mint is one of the world's most popular budgeting apps. Before budgeting apps, people had to maintain a budget through spreadsheets and accounting software, which can have a steep learning curve. Mint shakes things up by linking to user's banking, credit, and debit accounts and keeping all that information in one place. Mint allows users to easily keep track of their finances and set a daily, weekly, and monthly budget. For users first gaining a sense of financial literacy, Mint teaches the user budgeting.
10. Xero
For small businesses that need effective accounting software, Xero is an excellent option. Xero lets small business owners send invoices, create expense claims and view reports through an intuitive mobile app. Businesses are notified when customers view and pay invoices, and Xero provides a monthly breakdown of revenue and losses. Xero shakes up the Fintech industry by streamlining accounting software and allowing small businesses to see full breakdowns of financial progress.
Bottom Line
Whether it's a new way to make payments, an innovative way to store money, or an innovative way to buy and trade stocks, new startups rock the fintech industry. Whether you're curious about digital-only banking or trading apps, keep an eye out for startups that are making waves!
Follow us: