Building and managing a remote team is not an easy task. There are so many things that can affect your team's performance if not handled properly.
After Covid-19, working from home has become the new normal. Many businesses are still operating in remote environments. And the harsh reality is that there are things that need to be managed properly to ensure team communication.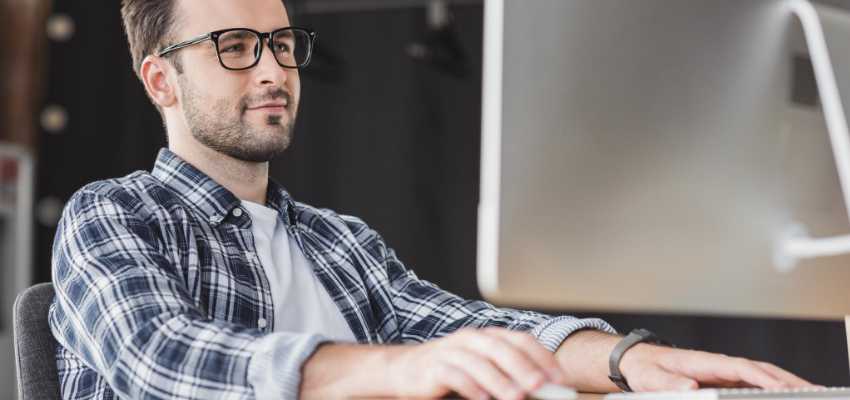 In fact, it gets even more difficult to create an office culture without a physical office. And that's exactly where you need to have some strong and efficient solutions handy.
Why? Because using tools can quickly solve most of the problems with ease. We will discuss some supreme remote solutions to streamline remote team communication.
So, let's get started!
Introduce Chat Tools
When it comes to chat tools, think of them as the central hub of all your team interactions. Team members can upload files, mention colleagues, and even integrate third-party apps like Google Drive.
The beauty of Microsoft Teams lies in its integration with Office 365. Here, you can collaborate on a Word document while discussing it in real time.
Zoom, although primarily a video conferencing tool, also offers chat functionalities. It's like having your office's water cooler, conference room, and desk space all rolled into one.
Secure Remote Access
The ease of using remote desktop services lies in their simplicity and efficiency. There are several tools that allow you to manage your remote desktops with ease.
Using safe tools, especially those that provide fast, secure, and reliable remote desktop and monitoring solutions, can be a good fit for your remote office.
In order to make peer to peer remote desktop connections more scalable and secure, you need to look for solutions that don't just follow the old legacy P2P technology. 
However, you must look for solutions that use their ICEngine peer-to-peer remote desktop technology to connect two devices.
Rather, work on some advanced technology to secure your remote working environment. It is an underused but powerful tool that brings a new dimension to remote working.
Communication Guidelines and Etiquette
Establishing communication guidelines and etiquette is vital for remote teams. A documented set of rules specifying expected response times, email subject line conventions, and proper use of various communication channels prevents miscommunication.
It ensures that every team member adheres to the team's preferred communication norms, promoting clarity and consistency in remote interactions.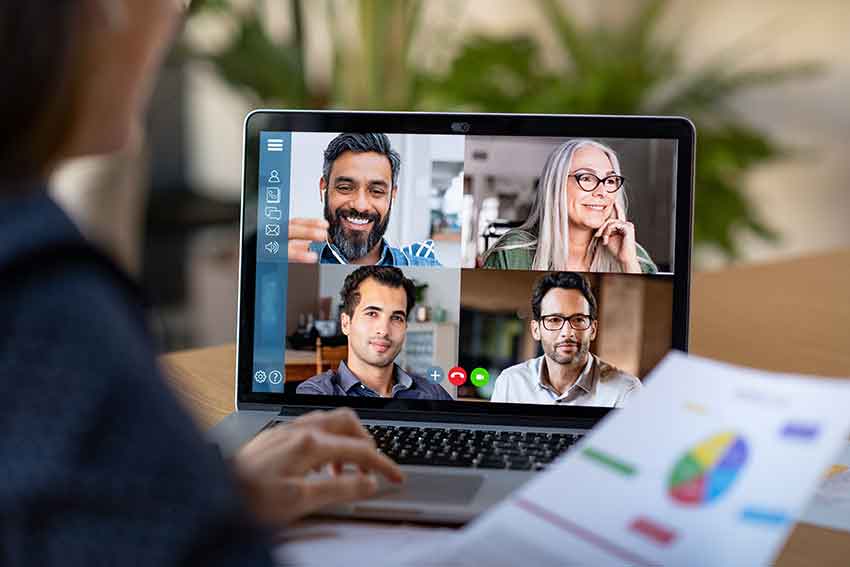 Internal Wikis and Knowledge Bases
An internal wiki is not just a repository but also a living, breathing document that grows with your team's experience and needs.
Notion, for example, provides templates for meeting notes, project plans, and more. Confluence offers advanced search functionalities so that no piece of information is ever truly lost.
GitBook provides a clean, user-friendly interface that makes creating and navigating documentation a breeze.
Virtual Whiteboards: The Future of Brainstorming
Gone are the days when creative brainstorming was limited to physical spaces. Virtual whiteboards like Miro and MURAL have transformed this process.
These platforms offer infinite canvas spaces where team members can sketch ideas, create flowcharts, and even vote on different concepts.
Sticky notes, shapes, lines, everything you need is just a click away.
What's even better?
These whiteboards are collaborative in real-time, making them perfect for teams that are spread out geographically.
Time-Tracking Software to Boost Accountability
While remote work offers freedom, it also demands accountability. Time-tracking software like Time Doctor, Clockify, or Harvest helps in keeping everyone accountable. 
These tools provide insights into how each team member is spending their work hours. Managers can see what projects are taking up time and identify bottlenecks.
These tools often come with screenshots and website tracking features, ensuring that work hours are productive.
They also integrate with other platforms like Asana or Slack, making it easier to tie time spent directly to tasks.
File-Sharing Services
Sending large files through email is cumbersome and inefficient. That's where file-sharing services like Dropbox, Google Drive, and OneDrive come into play.
These platforms offer secure, cloud-based storage where files can be uploaded and accessed by team members. 
Version history ensures that changes can be traced back, and permissions can be set to control who gets to see what. For sensitive information, encryption and two-factor authentication add an extra layer of security.
Wrapping It All Up
Smooth communication is the backbone of any remote team. While there may be a sea of tools and platforms to choose from, selecting the right ones can make all the difference. The solutions discussed here are sure to take your remote team's communication up a notch. So go ahead, give these top-notch solutions a try, and watch your team flourish!
Follow us: