Having a website for your brand, product or service is one way to improve your online presence and attract potential clients to your business. Over the years, website design has developed from just having an orthodox user interface to creating minimalist yet sleek web pages because of upgrades of hosting sites and a reach for building mobile-friendly websites
Websites serve as conversion funnels for businesses to attract and convert people visiting their site. For some, the poor performance or user experience issues encountered on their website have cost them thousands of unearned profits.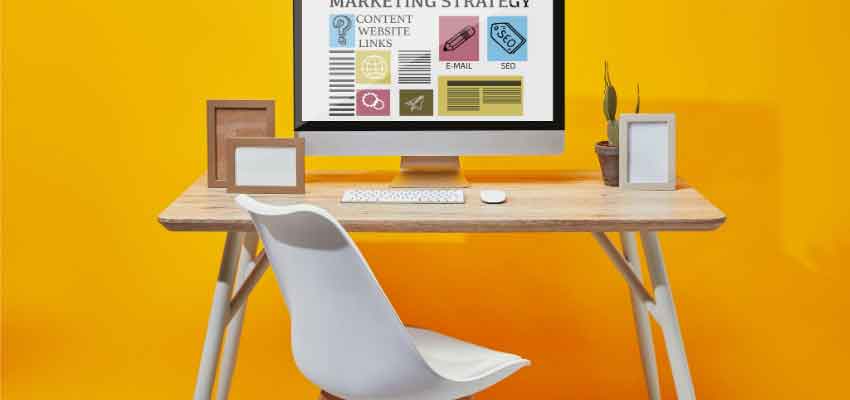 Websites are crucial for marketing, sales, human resources, and customer services of brands, hence, they need constant monitoring and tweaking to make them part of business support strategies, this is a guide of things you can do to convert site visitors to potential customers. 
Site Performance
To take your website to the next level, you need to work on and upgrade the site performance. To keep daily active users on your website, you need to make sure that your site's capacity is topnotch and that it loads within a few seconds after they log on to the URL.
Time is money for everyone, if it takes longer for your website's landing page and contents to load, the chances that your potential customer will wait for it is very low, they may leave if it is taking minutes for the page to load.
A study has shown that people have short attention spans when they are surfing the net. Internet users are fast-moving, they dislike delays. Even if it is a network problem, they just move on to the next best thing. As www.cyberoptik.net/websites/ explained; one of the important aspects of a successful website is the loading speed and the high-performance bandwidth of the webpages.  
Creating a smooth browsing experience for web visitors is one thing that an excellent website should aim at.
Improving UI/UX Experience
Many websites have user interfaces (UI) that are below par, and this messes up the user experience (UX) especially when a website is difficult to navigate. There are web designers across all platforms that can help firms improve their UI, which would affect UX and boost retention of users visiting the website.
If you are a small business or you have a low budget and cannot afford the expenses of a professional upgrade to your business website, there are hosting sites that offer free and quality templates that will enhance your web page's UI. 
When you use these free templates, choose clear and legible fonts that will be easy to read for users. Asides from that, watch videos that can help you understand how to use white or negative space on your landing page so that users have the best experience when scrolling through the page.
A perfect website is one where the user gets to navigate the page easily and learn about your brand, products, and services, so endeavor to have great, easy-to-understand content on every category tab of your website. Taking user feedback seriously is one way to improve your website and keep your visitors coming back.
Mobile-friendly Website Experience
This is the side of building websites that businesses rarely take seriously. Despite that, studies have shown that a huge percentage of website traffic comes from mobile phones, and they usually have complaints about mobile UI/UX experience.
Websites need to be optimized for maximum mobile user experience. We should ensure it's mobile-friendly, not ones where you have to zoom in to read the content on the landing page.
Web designers should consider the aspect ratio of content, how it appears on a mobile screen, font size, and action buttons as they make the website user-friendly and engaging for visitors and customers.
Also, the loading speed for mobile users should be improved to have high performance, so that mobile users won't have to reload the landing page multiple times before they get to use your website.
Search Engine Optimisation (SEO)
Websites use SEO to increase their visibility on the internet and ranking on search engines. This is a tool that makes potential customers discover your business website organically when they input keywords relating to your brand on the search engine website, your webpage appears as part of the thousands of search results but SEO makes sure that you rank high on the list.
To improve your SEO ranking, you can use marketing consultants or learn how to go about inputting the right keywords inside your website's meta descriptions, page titles on your web pages, content posted in each category, and other headings. Also, installing SEO plugins on your website can help you achieve visibility. 
Not only that, Google My Business is another local SEO tool you can subscribe to, it allows you to post your business' website, phone number, hours, and more on Google search results which helps to enhance your visibility within the locality. 
Share Valuable Content
The best initiative for taking your website to the next level is by sharing great content that your target audience finds valuable. Businesses, information marketers, and bloggers should know about the wonders of using relatable copywriting content, blog articles, vlogging, podcasting to promote the visibility of their brand on search engines like Google, bing, and others.
For instance, let's say you have a cryptocurrency trading website, when you create content that helps people maximize their trades using all content formats like a blog post, audio, and videos, you rank higher than websites that have just one content format on the same topic, provided you work with the right keywords though.
Besides, you can use social media platforms to drive traffic to your website using content that your target audience can relate to, how-to's are a great kind of content, or you share a snippet on your IG directing traffic to your website.
These tips on how to take your website to the next level have proven to be effective in achieving the desired outcome, however, knowing which to use or combine to get positive results depends on the product or service you are marketing.
Follow us: